We are honoured to have been awarded four Silver and one Gold 2023 w3 Awards.

"The w3 Awards receives thousands of entries globally and honours creative excellence on the web. It recognises the people behind award-winning websites, online marketing, web video, mobile sites and apps, social, podcasts, and emerging tech.

This year, we celebrate this win alongside our partners, co-designers, and collaborators across a range of categories: professional services, website redesign, financial services, and school/university.
Thank you and congratulations to everyone who made this possible. Read more about our winning projects below.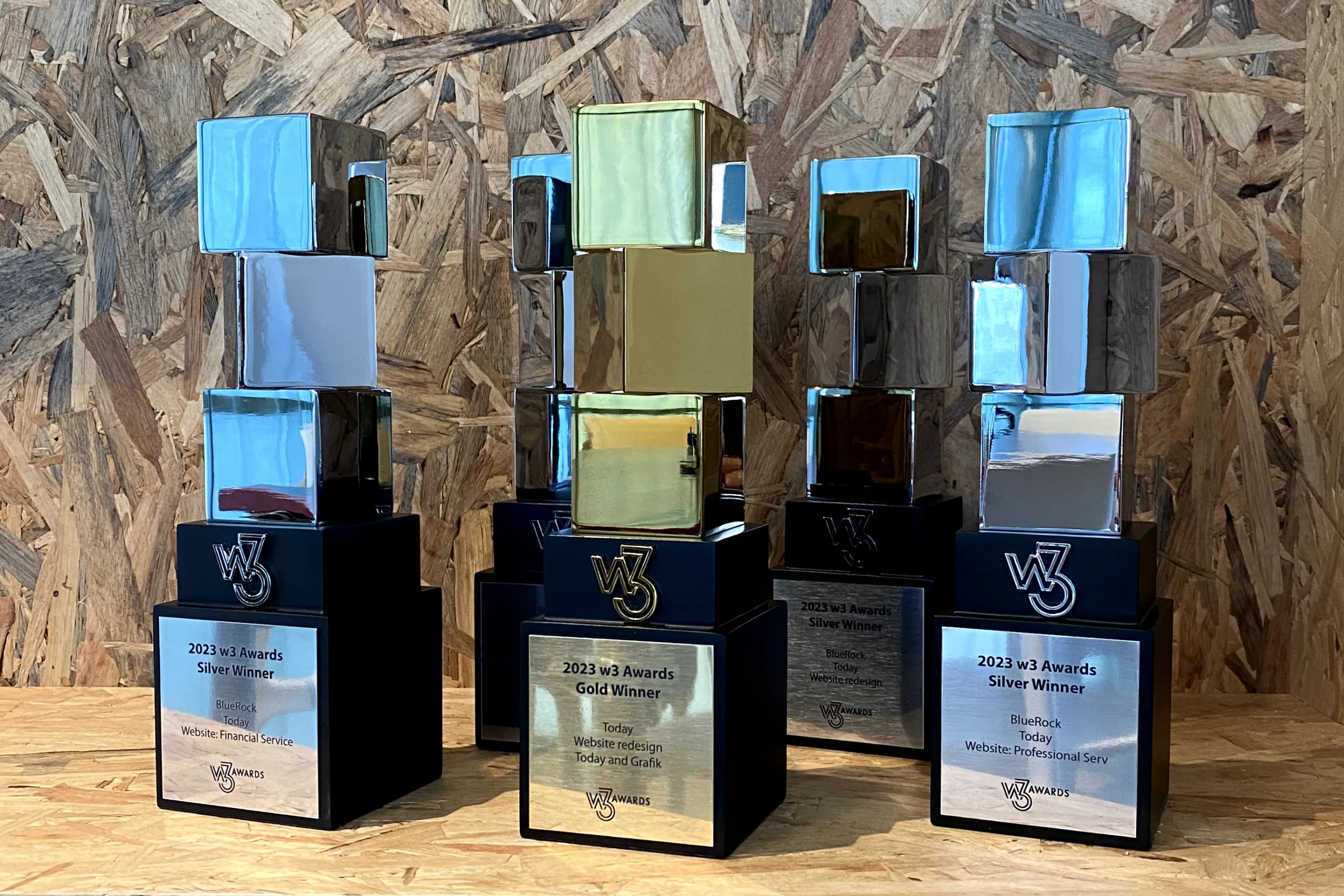 Gold: Website redesign

We were awarded gold for our very own website that we launched earlier this year alongside Grafik.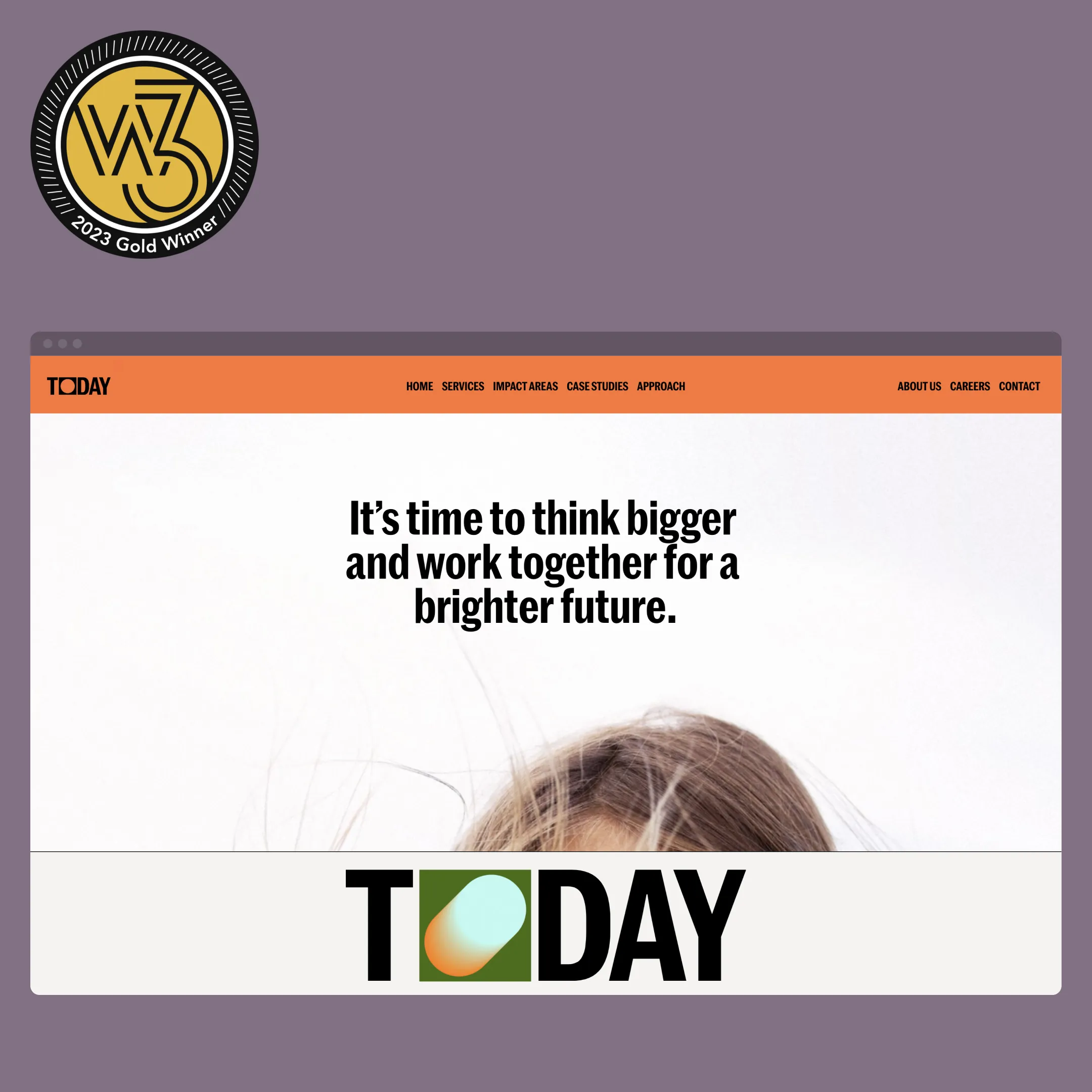 BlueRock: big thinking for your next adventure
Silver: Website redesign
Silver: Financial services
Silver: Professional services

BlueRock are a visionary, creative and entrepreneurial bunch who do professional and financial services differently. They are a fellow B Corp, and they genuinely care about social and environmental impact.
They needed a next-generation website experience that inspired their customers, who come to them because they do things differently. We ran a participatory, iterative design process to get to the heart of what that really meant and how it should be expressed in the design.
The new BlueRock website helps customers understand what they do, but more importantly it helps get them excited about having BlueRock as a partner in the adventure of business.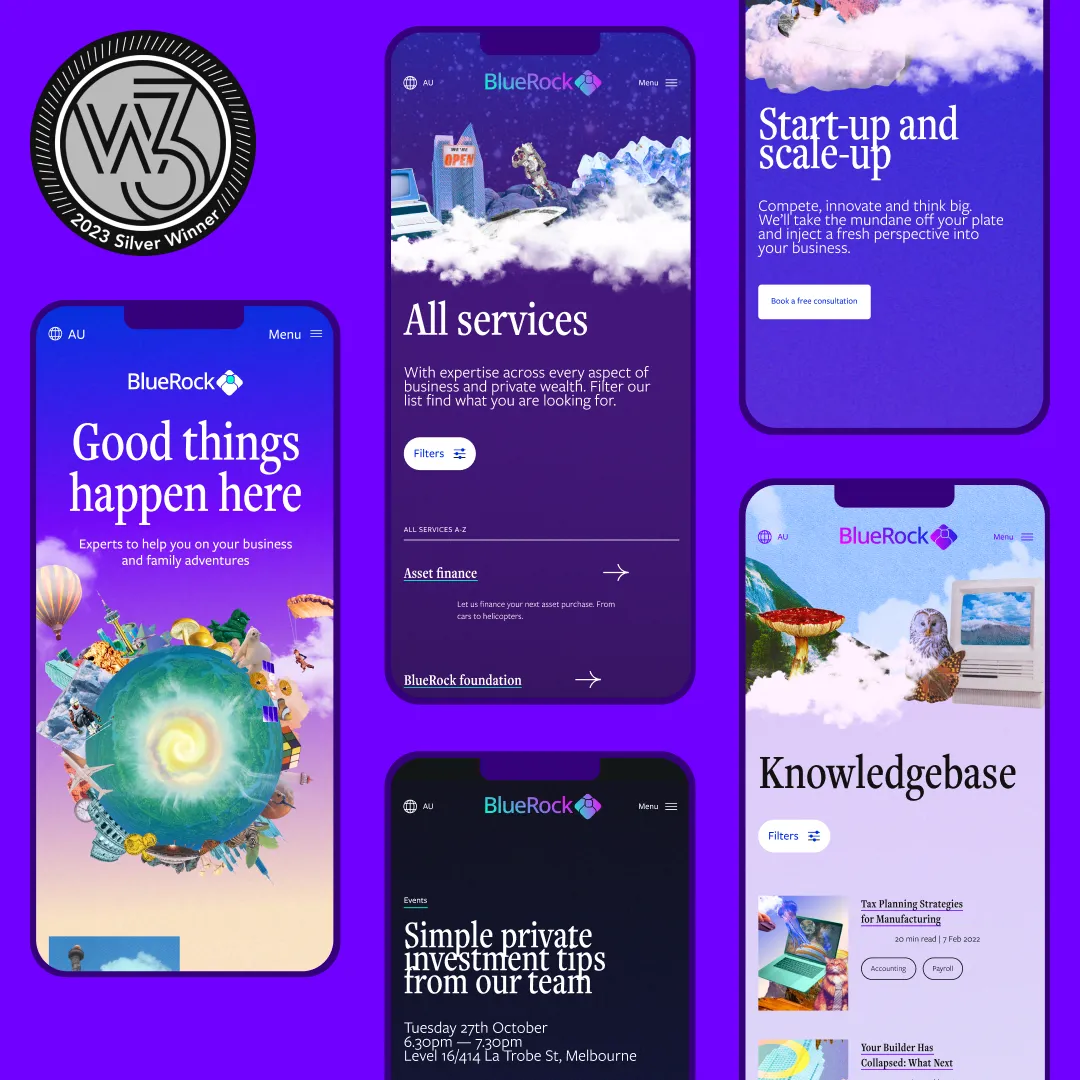 Silver: School/university
The Centre For Social Impact is a collaboration of Australian universities who provide education, tools and research to help catalyse social change for a better world. Together we created an intuitive, accessible and welcoming website.

Check it out here
.