What does the future of work look like for young people? Does the current education system equip them with the skills necessary to succeed in a world of rapid change?
The Foundation for Young Australians (FYA) has undertaken extensive research that gets to the bottom of these questions. Tait Ischia, our Head of Content, sat down with FYA's Research & Policy Manager Kelly Fawcett to find out how young Australians can succeed in 'The New Work Reality'.
In conversation
Kelly Fawcett, Research and Policy Manager at FYA
Tait Ischia, Head of Content at Today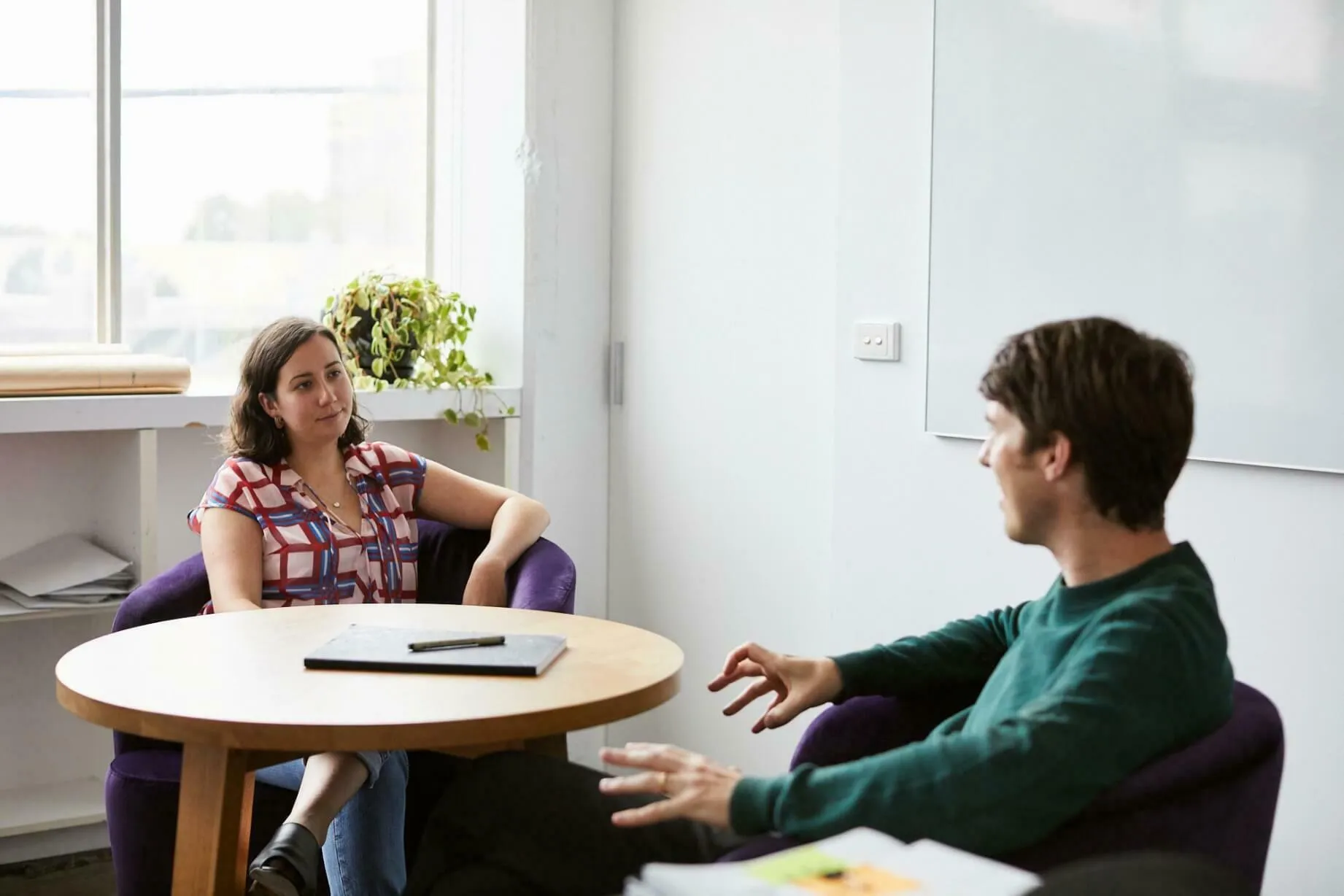 Looking at the current and future climate of employment, what are some of the challenges young people are facing and what does FYA do to help them overcome these challenges?
I think when we talk about 'the future of work' it often sounds a bit esoteric and far-away. But the future is already here, so to say. We've already seen some rapidly evolving changes that our education and employment systems aren't well prepared for. Young people are not being equipped with the skills and capabilities that they need to actually do well in the future.
A lot of economic indicators support this claim: it's taking young people longer to get work after finishing their studies or training, wages are stagnant, the burden of study debt is increasing, and they're less able to navigate that changing world of work—a world in which they will, according to our research, have up to 17 different jobs across 5 different careers throughout their lifetime.
At FYA we take our research around what skills are needed for the future of work and put it into practice. We have in-school programs like our '$20 Boss' program that equip young people with the skills that will help them navigate this new world of work.
There is a lot of talk about younger generations—the millennials especially—being less driven, more self-centred, and so on. Does your research support any of these sentiments?
I think a lot of what we hear in the media at the moment is very much around how young people are really narcissistic and aren't any worse off than previous generations. Our research paints a different picture.
What we found is that on average it takes a young person 2.6 years to transition from full-time education to full-time work. And that's when we take into account things like gap years and returning for part-time study as well. Our research shows that young people today are more in debt than their parents, up to about $24,000 on average—often coming from the cost of tertiary education. Sadly, this education isn't necessarily helping them find jobs. Almost 60% of twenty-five-year-olds today hold a post-school qualification, but only 50% of them have actually managed to secure full-time work. And if they're lucky enough to secure work, they aren't necessarily utilising that education in the workplace.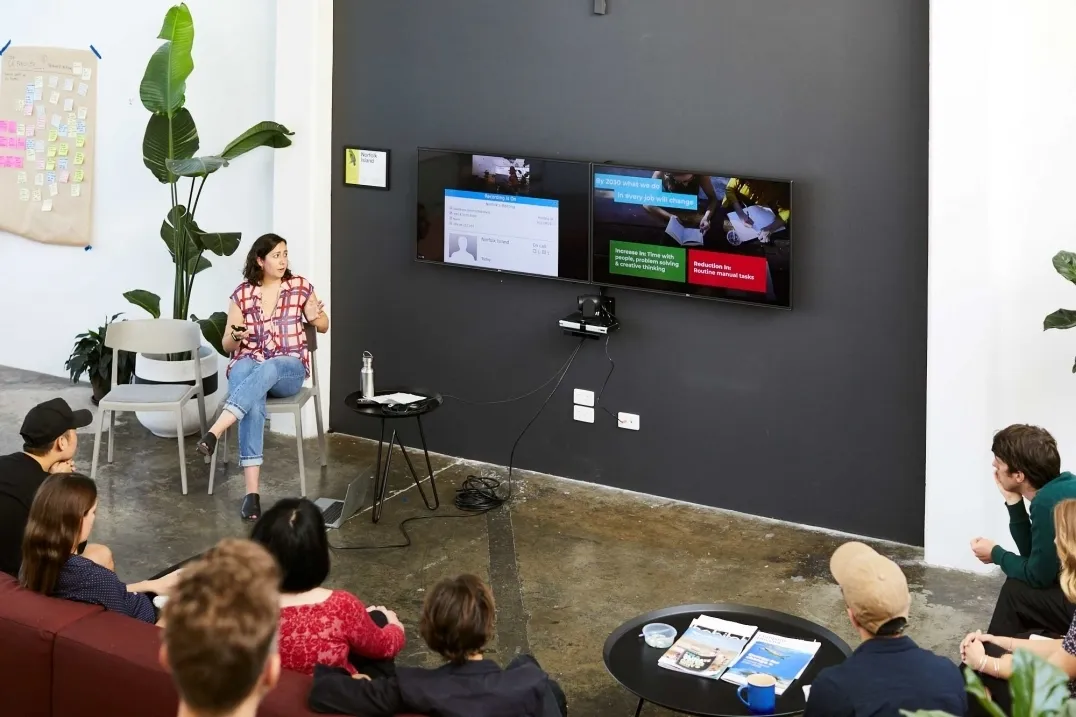 Is the implication there that they're getting the wrong education?
Education used to be a golden ticket: a good education was a door-opener and led to a good job. But that's just not a reality anymore today.
Young people are trying to navigate a rapidly changing world of work, yet they're hearing in the media and in common conversation that it's all their fault. Our research shows that that's just not true. They're genuinely going to be worse off than their parents on a number of economic indicators.
So we need to flip this conversation and recognise that it's also the responsibility of government, of employers, of parents and of educators to increase young people's chances of a fair go. All of us have a role to play in that new work order.
What does that look like more practically?
Well, for governments, it's about rethinking the education and training system, identifying the skills and capabilities young people need in the future.
For educators, it's about finding new ways to teach those skills, even within the current system, whether that be through practical in-school programs, embedding more soft skills—what we call 'enterprise skills' such as teamwork, critical thinking and problem solving—into the current curriculum, and exposing them to the world of work through career management and work inspiration.
For employers, it's really about transitioning from that idea of having job-specific roles to employing people in a way that they can use their specific skills productively across several areas of the organisation. Employers also need to ask themselves how they can support their workers to be lifelong learners on the job. Because in the future, a significant amount of training and education will occur outside traditional secondary and tertiary institutions and more in the workplace.
For parents, it's really about no longer asking that question, 'What do you want to be when you grow up?' because you're never going to just be one thing anymore. Instead, parents should encourage their children to explore what they're interested in through different types of work, making sure that that exposure to work happens from a young age. Basically, they should think along the lines of 'How can I make sure my child understands their skills and how they can be used in different contexts?'
Young people are trying to navigate a rapidly changing world of work, yet they're hearing in the media and in common conversation that it's all their fault. Our research shows that that's just not true. They're genuinely going to be worse off than their parents on a number of economic indicators.

Kelly Fawcett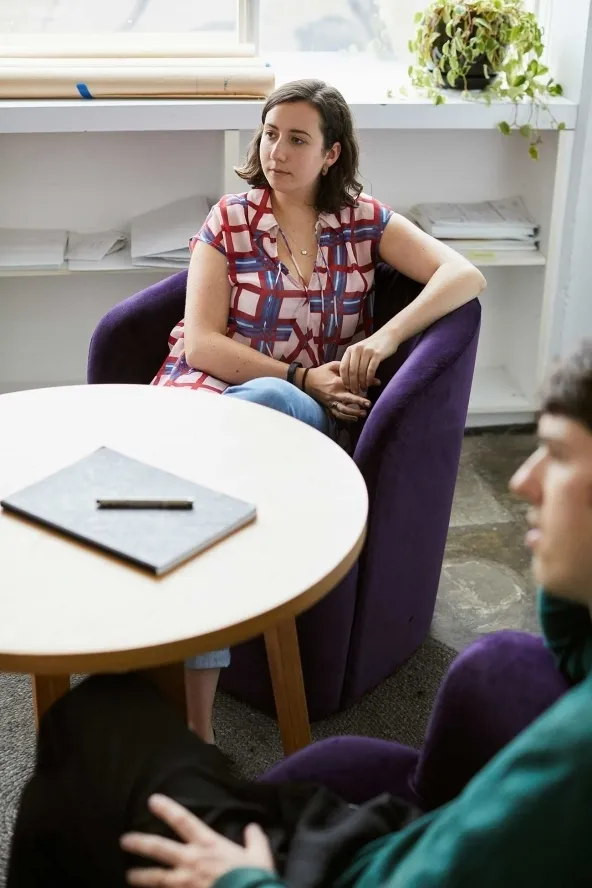 2
Tap to explore content
Is it possible to identify specific sectors that are more or less prepared for this changing world of work?
Instead of thinking about the thousand or more occupations that exist in Australia, we prefer to think about seven areas of work—we call them job clusters—that we've discovered by analysing skill overlaps of 2.7 million job ads. Those clusters are: the Coordinators, the Artisans, the Generators, the Technologists, the Informers, the Carers, and the Designers.
Three of those job clusters are more future-focused or have more growth prospects than others: the Technologists, the Informers, and the Carers. The growth in digital technology is really driving the need for more technically skilled workers in the technology realm. The growth in the informers cluster is driven by an increasing need for educators and researchers. Then there is the cluster of the carers which is probably one of the biggest areas of growth in a lot of regions in Australia. That growth mostly comes from an ageing population. So those areas represent a lot more job opportunities in the future, but that doesn't necessarily mean employers and employees in those areas are well-prepared.
We already touched on some of the skills required to be successful in this new world of work. Can you elaborate on what skills would make a young person more likely to find employment and remain flexible to new opportunities?
One of our most recent research reports [ The New Work Reality ] points to four key accelerators that help get young people to work faster.
The first one I already mentioned earlier: building enterprise skills. Commonly known as 'soft skills' or 'twenty-first century skills', they include things like team-working and communication skills, time management, and so on.
The second one is about being exposed to relevant, paid work early. So giving young people the opportunity to participate in immersive work experiences before they take that leap to becoming full-time employees. This includes taking the 'learning by doing' model more seriously and encouraging a work-integrated learning approach, especially in tertiary education. For instance, we could adopt the apprenticeship model and apply it to other areas than just the trades.
The third accelerator is to encourage young people to seek employment in a future-focused area. This goes back to the clusters I mentioned before and finding overlaps of skills that can be used across the areas that promise good growth prospects in the future.
Then the fourth one is building what we refer to as an 'optimistic mindset' by age eighteen. While we don't have a crystal ball, we do know that if a young person has confidence in their future career path and feels generally optimistic about it by the time they finish school, they're going to be able to better navigate what's ahead and find new job opportunities more easily.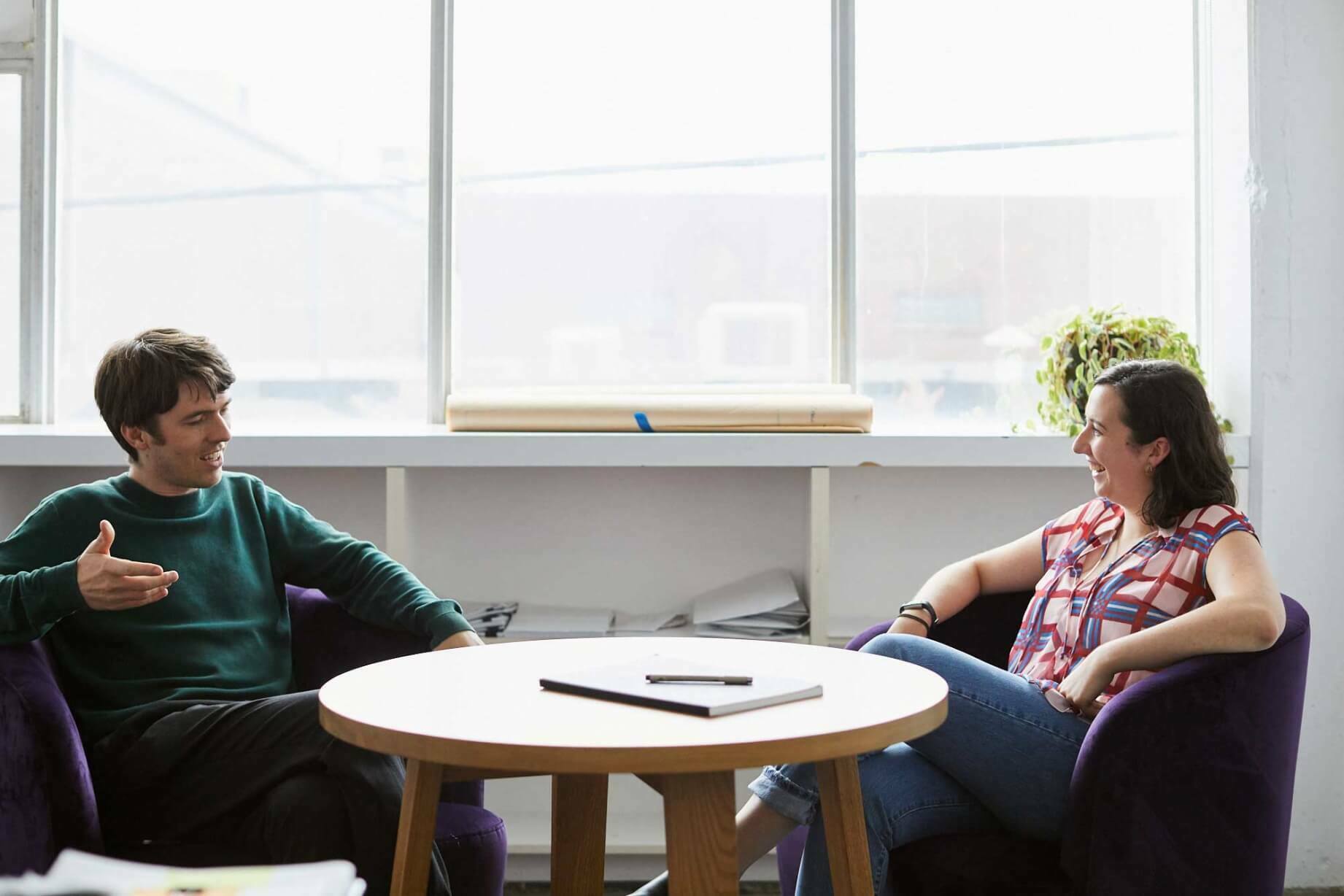 There is a general consensus in the media that 'the robots are coming and they are going to steal our jobs'. No doubt, automation is and will continue to cause massive disruptions in the job market, but is that disruption perhaps more nuanced than we are made to believe? What's missing in the current conversation about automation?
We really need to stop talking about which jobs are going to disappear and which jobs are going to be created. What we should look at is the types of work people are doing today and how the tasks involved are going to change. This way we can better determine what skills are needed to deal with that change.
So, we would very much flip the script on the 'the robots are coming' discussion. Yes, automation is happening. We see it when we go through the self-checkouts at our local grocery stores. But that's really not giving us a full picture. The fact is: more jobs have been created than have disappeared so far. We also know that all jobs across the entire economy will be transformed due to technology. So the question we should be asking is not, 'Is my job going to disappear?' but instead, 'What's going to change for me at work?'
I guess this sort of mental adaptability and being able to embrace the unknown is an important trait we ought to cultivate, and not just in the workplace. After all, rapid change and future uncertainties aren't limited to our careers...
Absolutely, and your ability to navigate a changing world very much stems from being confident in your skills and having the right mindset to embrace change. So for us at FYA it very much comes down to this question: how can we set up young people to thrive in the future? A lot of our research has been around the future of work, but we also know that we need a holistic approach to understanding how to prepare young people for the future that includes wellbeing, belonging, identity, and much more. We need to work across sectors, across communities, and with young people to answer this question collectively.
The fact is: more jobs have been created than have disappeared so far. We also know that all jobs across the entire economy will be transformed due to technology. So the question we should be asking is not, 'Is my job going to disappear?' but instead, 'What's going to change for me at work?'

Kelly Fawcett