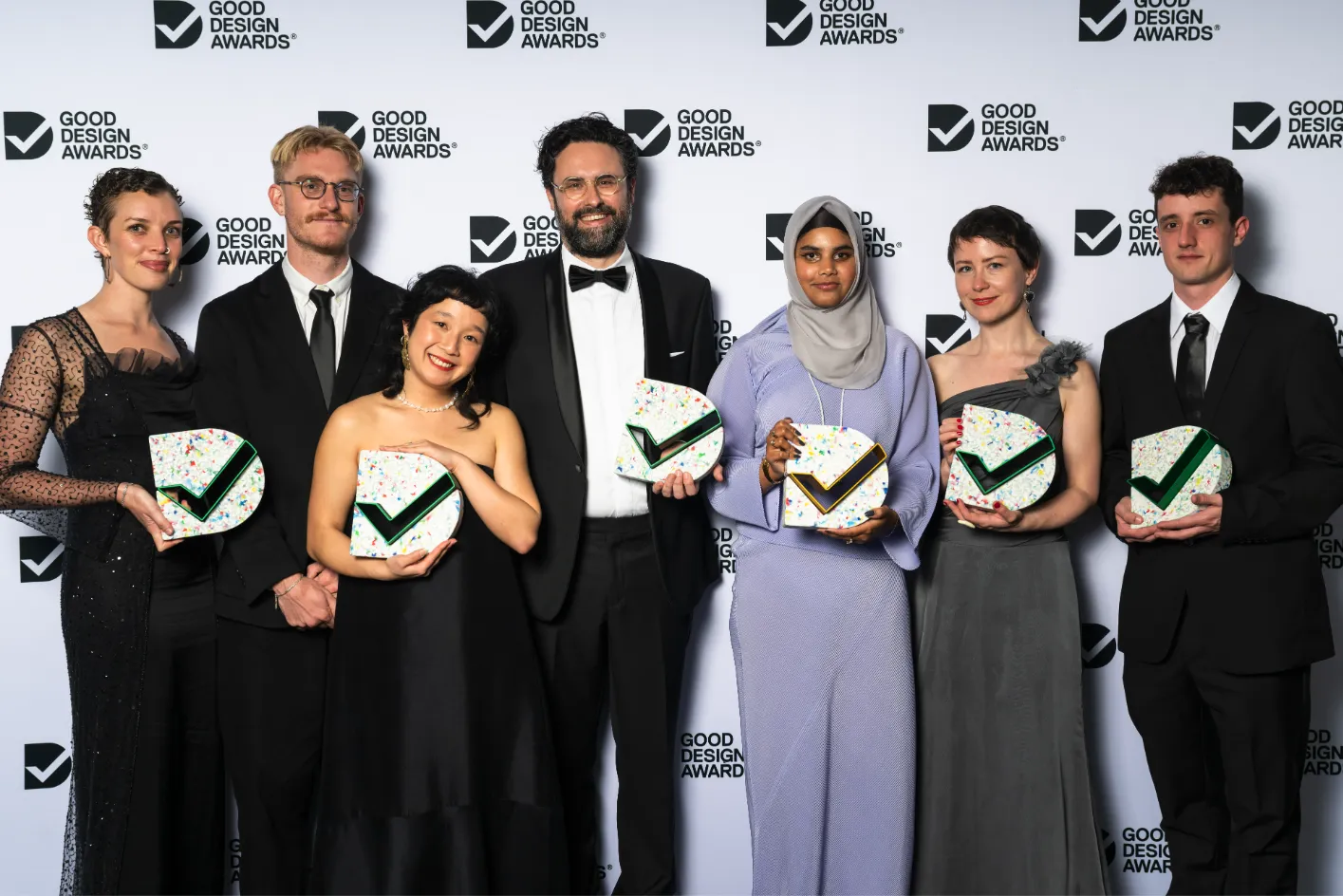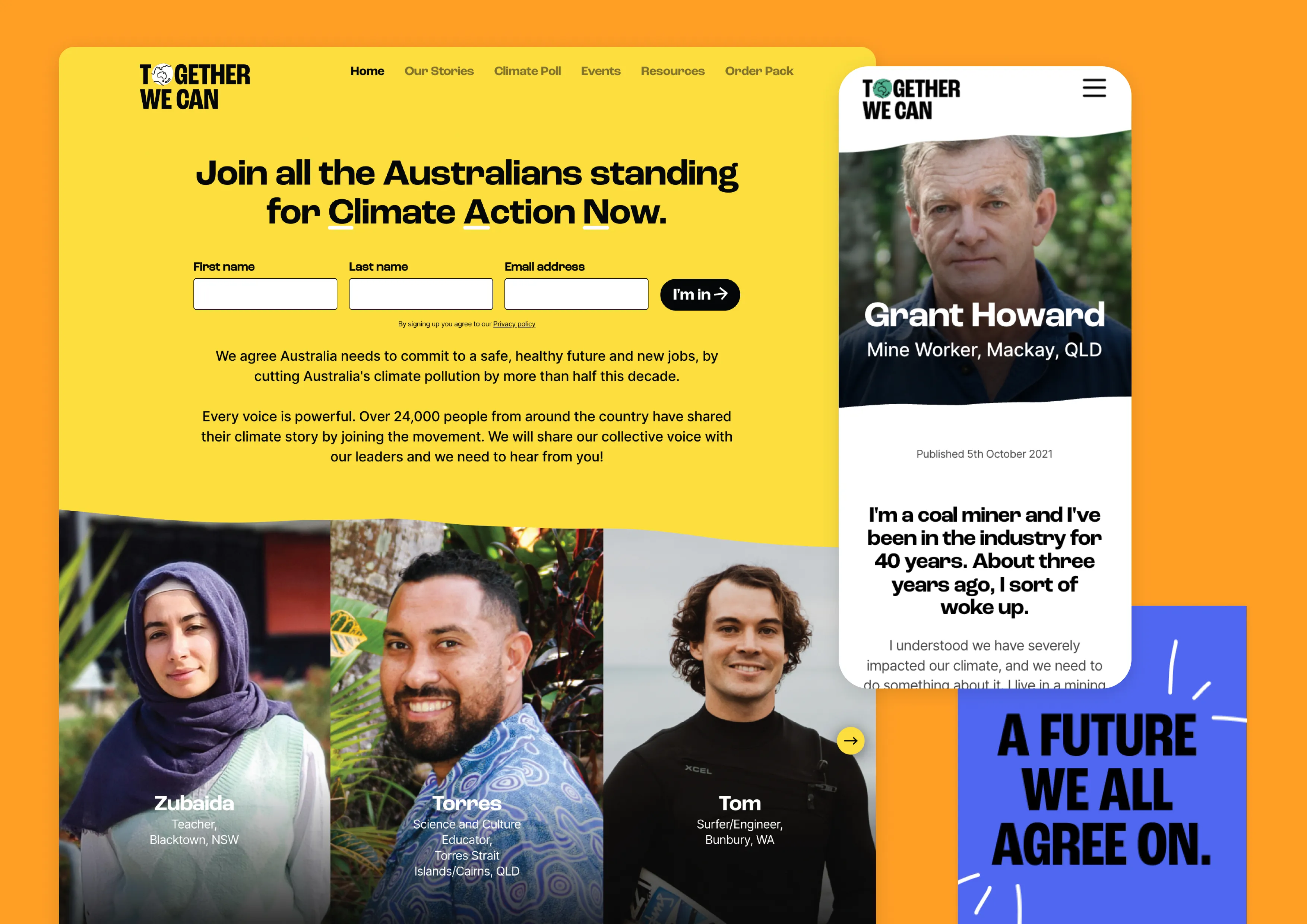 Together We Can - with Australian Conservation Foundation
The Together We Can campaign brand and website gives people a voice in the climate change conversation, encouraging advocacy through storytelling. Designed and built by Today—with the Australian Conservation Foundation—it shows the Australian Government that people of all walks of life, all over the country, are demanding change now.
The Good Design Awards Jury commented: "The world needs this. The work demonstrates an exemplar of both "big D" and "little D" design. A complex political challenge to amplify the voices of Australians seeking changes to address climate change. The approach to understanding the problem at hand and barriers to overcome, and then designing a digitally beautiful, is an engaging and actionable solution. The site enables everyday Australians to engage with other perspectives through the site and contribute their own stories and importantly take action to send these messages through to their MPs. Truly transformative work and an example of great digital design."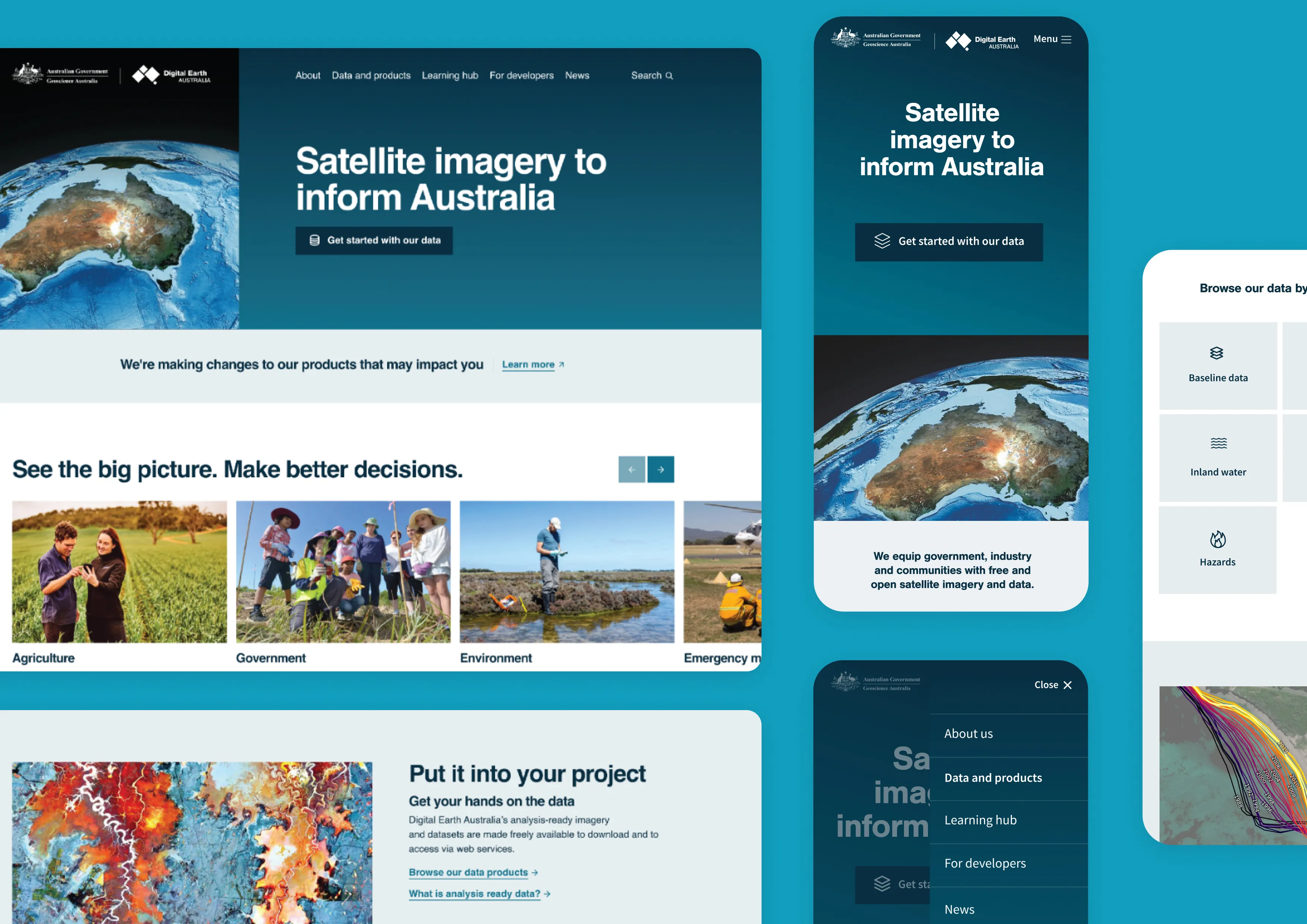 Geoscience Australia's Digital Design System
Geoscience Australia (GA) is responsible for Australia's earth science and data, offering vast resources for scientists, businesses, and citizens. But their resources have been hard to access, understand and use. A new design system changes that—giving GA a stronger voice and unlocking the potential of Australia's earth science and data.
The Good Design Awards Jury commented: "Now that's good design! It's also a sensible use of public money, for instance, instead of reinventing the wheel for each new digital project, they now have a practical tool kit to piece together high-quality experiences themselves. The design system using storybook is good, and it's really great to see the use of headless technology in the public sector as a means to enable ongoing and interactive continually improve in a more efficient and affordable way."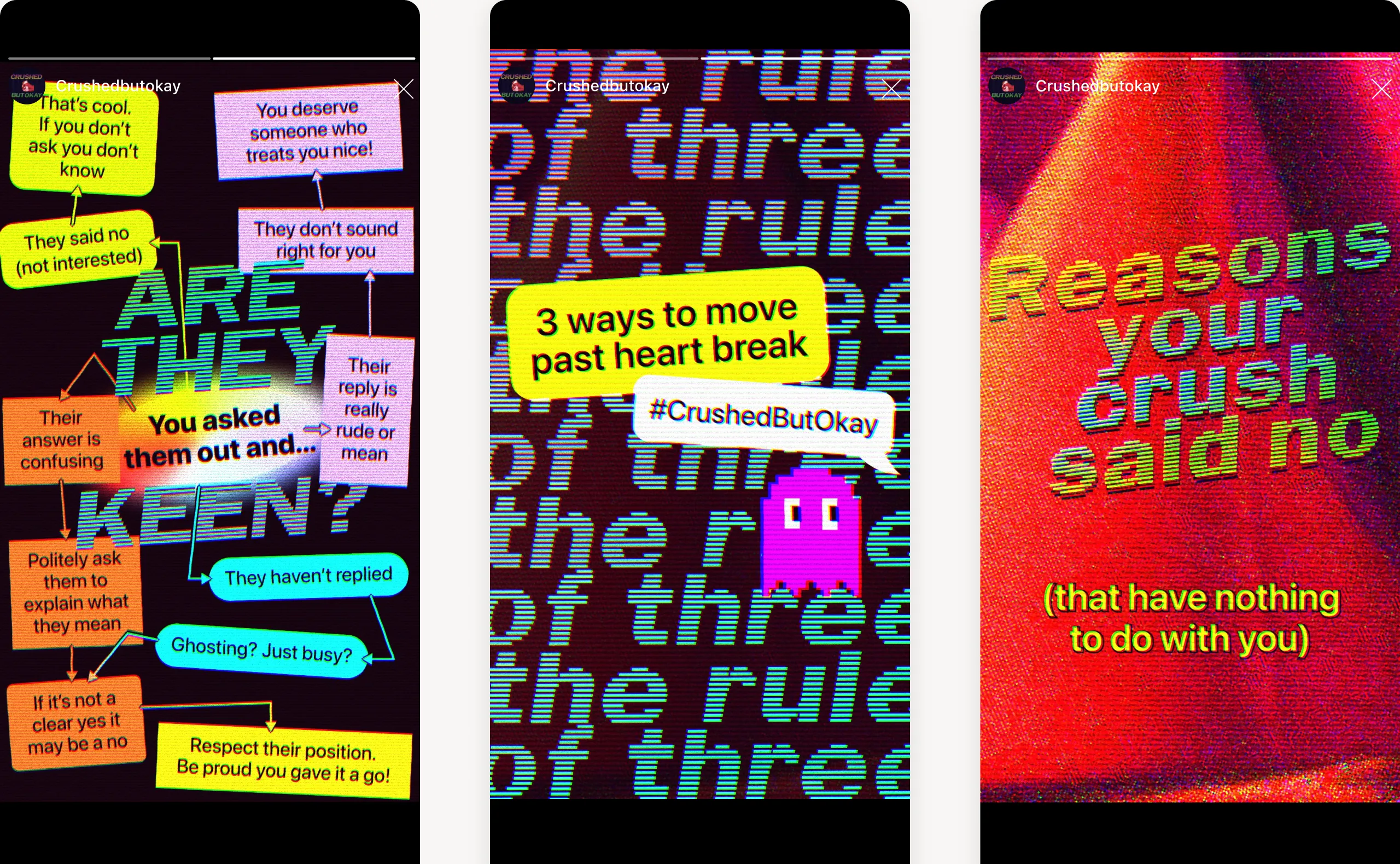 Crushed But Okay with Alannah and Madeline Foundation
Crushed But Okay is a social-first campaign featuring young Aussie influencers reacting to real stories of online interactions between young men and women. The series takes a strengths-based approach to help teen boys build healthy relationships online by giving them the tools to safely, and ethically process emotions—like rejection—in their own language.
The Good Design Awards Jury commented: "This is a wonderfully innovative approach to a very complex issue of helping teen boys build healthy relationships online. The campaign cleverly uses video, audience appropriate graphics and language to create empowering, simple but effective content. Well done."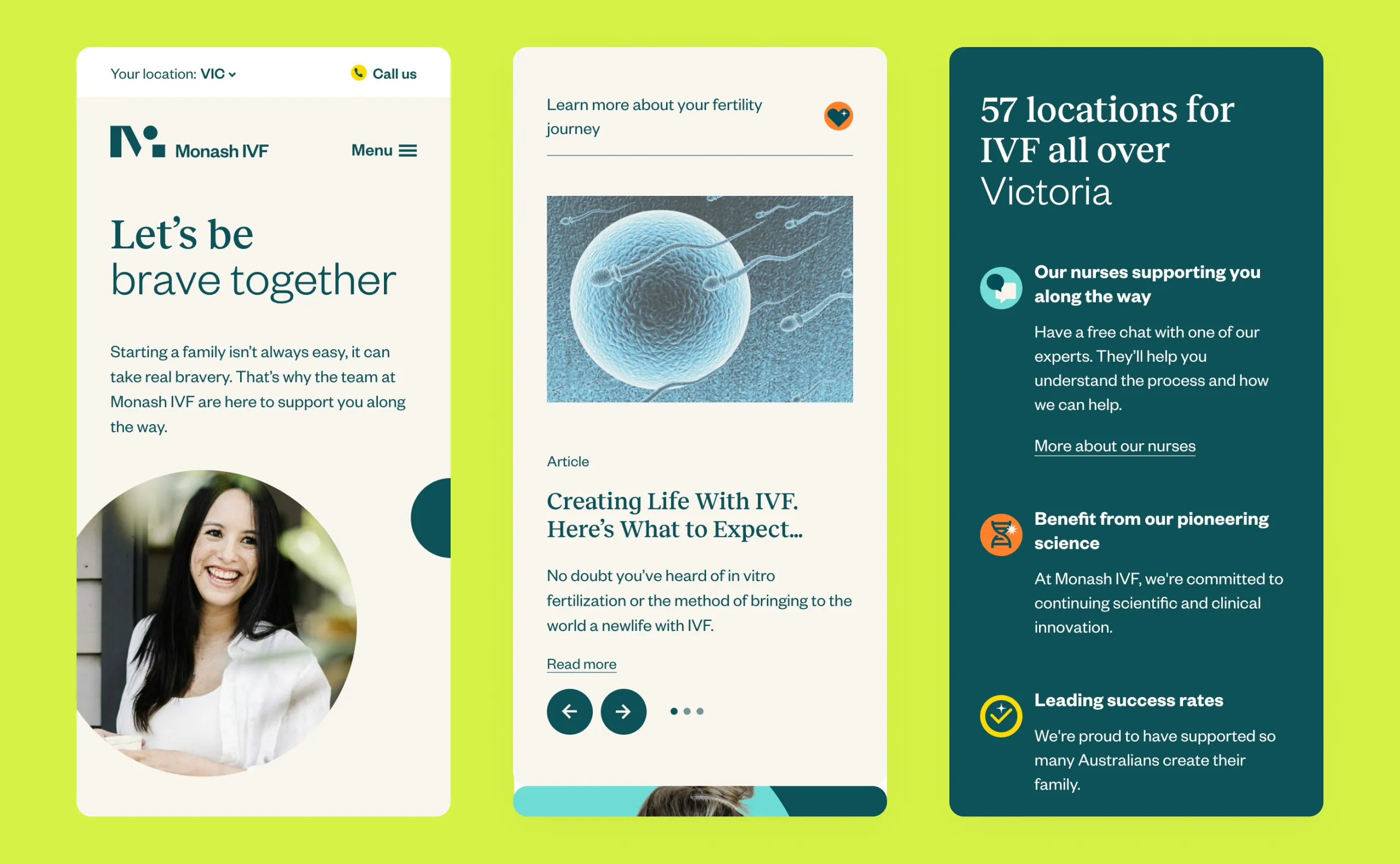 Building a more supportive and inclusive reproductive care experience with Monash IVF
The new Monash IVF website acknowledges and supports people on what is often a long and emotional reproductive care journey. We worked with Australia's IVF pioneers and people on their IVF journey to build a supportive, user-centred journey that's calm, straightforward, and easy to use.
The Good Design Awards Jury commented: "Love the approach of focusing on what people need, not on how they identify. The digital experience truly reflects the bold rebranding that was undertaken and helps to de-stigmatise the IVF journey. The discovery work that identified the need for a flexible and tailored approach to different users is reflected in the end design that is both beautiful and inclusive, as well as functional and efficient in supporting users to achieve what they need when they come to the site."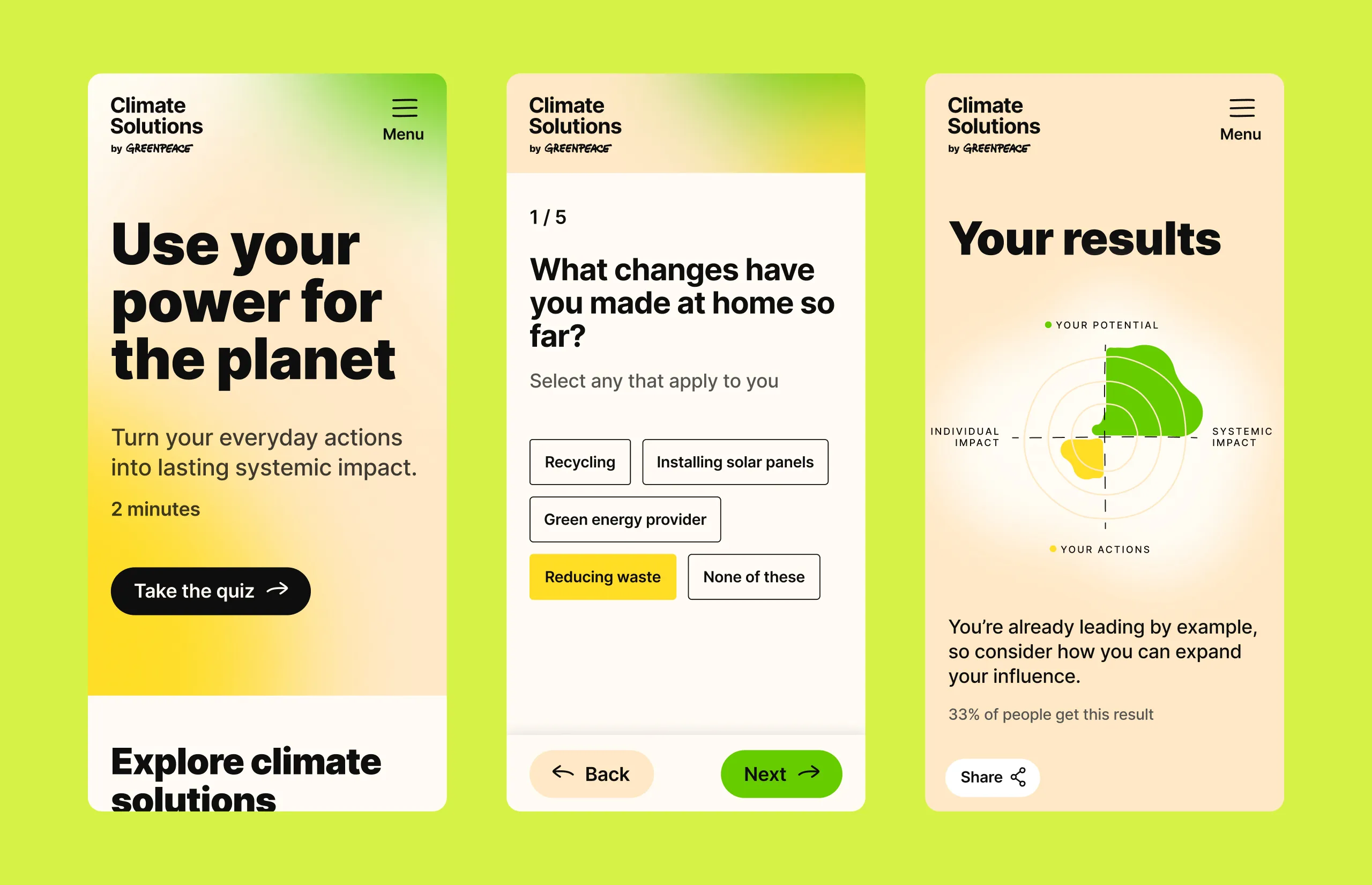 Climate Solutions by Greenpeace
Climate Solutions by Greenpeace is a tool for learning and climate action. The design language of a quiz connects with Australians alarmed by climate change, acknowledges the changes they've already made to support the cause, and offers complementary ways for them to take action to create lasting, system-led impact.
The Good Design Awards Jury commented: "The digital quiz designed and developed by Greenpeace is an effective and interactive means to educate, inform and incite community action with regard to the climate crisis. Its human-centred and individualised design is commendable as it identifies each quiz participant as a key part in a big picture of change. This empowers them to make sustainable steps forward in the way of voting, protesting and speaking out against big business and government. The app's unique visual style, language and features clearly reflect its desired audience of concerned individuals and impressively educates, validates sentiment and presents provocative and well-researched case studies to push systemic change. Greenpeace have created a key piece of a puzzle that will lead to positive movement today and tomorrow."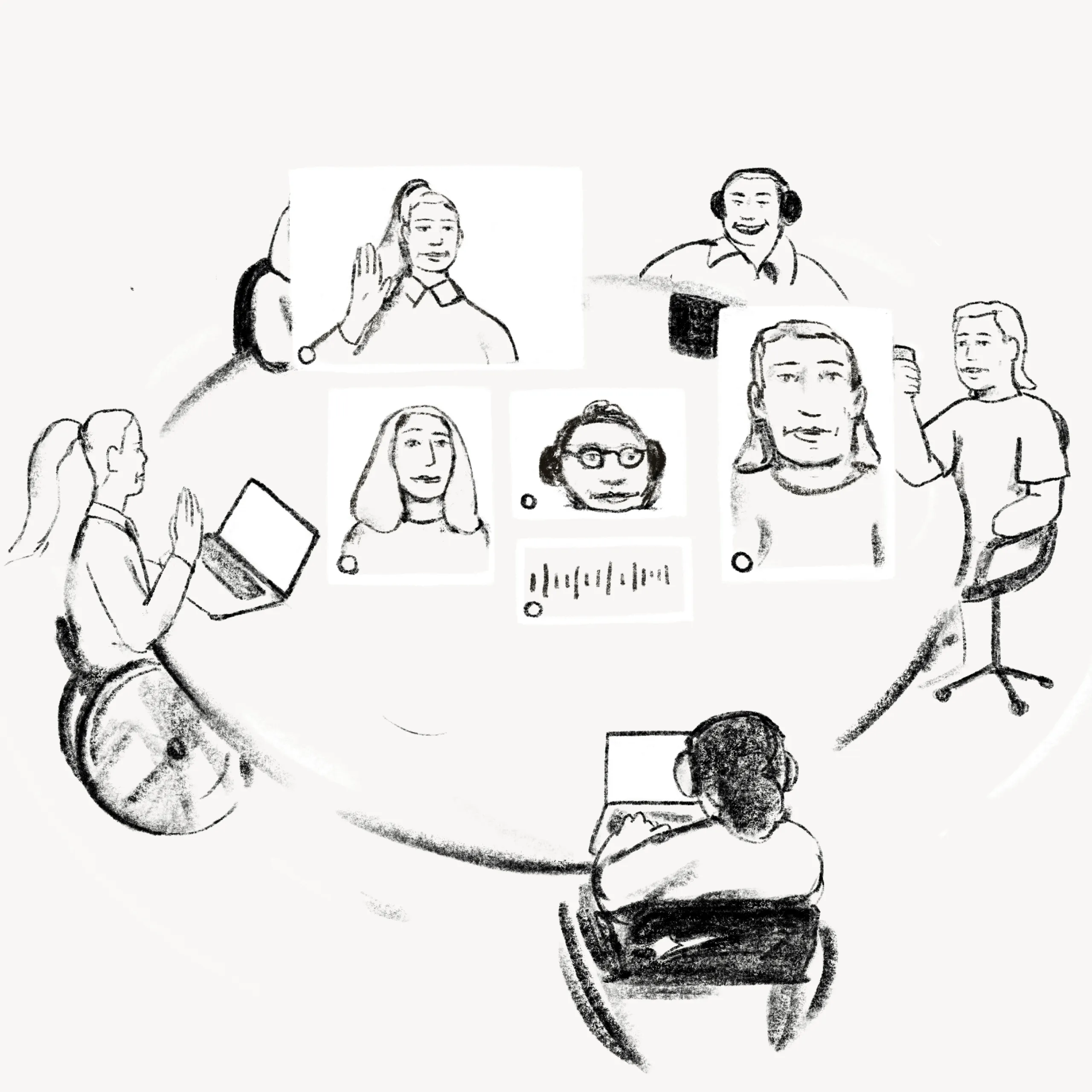 Modelling a best practice approach to co-design for mental health system reform
Victoria's Royal Commission into the State's mental health system found it was falling "catastrophically short of expectations", specifically recommending that people with lived experience participate in its transformation. Today partnered with Mental Health Reform Victoria to design safe, practical, scalable ways for people with lived experience to reform the system.
The Good Design Awards Jury commented: "Mental health is one of the most critical challenges facing Australia and the world. This inspiring project demonstrates the power of engaging citizens with lived experience in a complex problem space like mental health and vulnerable use. The project has delivered a tool-kit that can strengthen professionals' capacity for co-design in the future."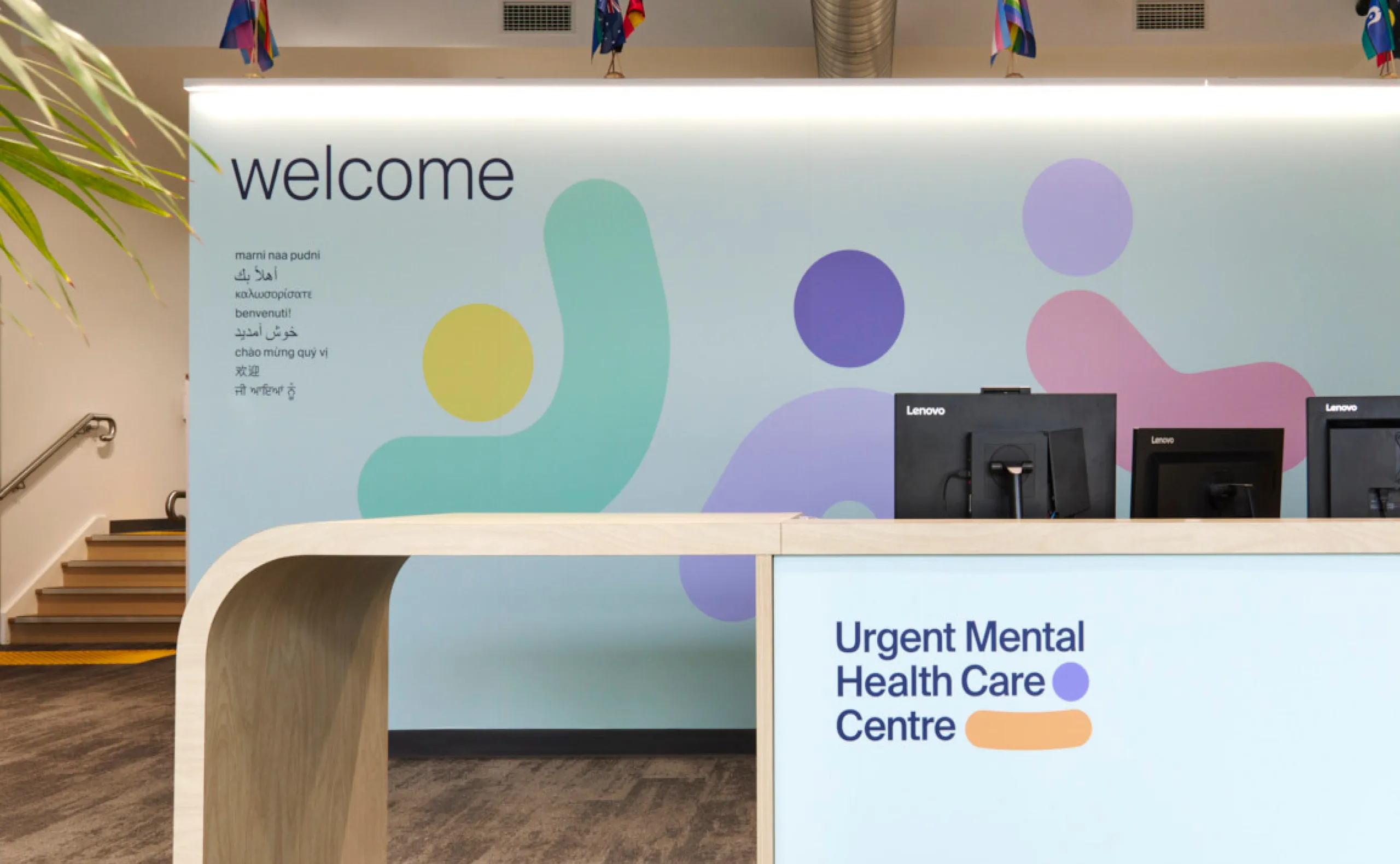 Designing for a centre that gives immediate mental health crisis support with Neami National
We worked with Neami to bring an evidence-based and user-led service model to life through thoughtful brand and experience design. The Urgent Mental Health Care Centre is the first of its kind in Australia and provides a proof-of-concept on how urgent mental health care can be fairer and kinder.
The Good Design Awards Jury commented: "The Urgent Medical Mental Health Care Centre demonstrated that the design of an environment for mental health support doesn't need to be an afterthought. Too often facilities are allocated into spaces which do not carefully consider design, colour and flow. This design efficiently tackled these issues, conveying 'you matter' and 'we care' to people in crisis- elements which are too often missed."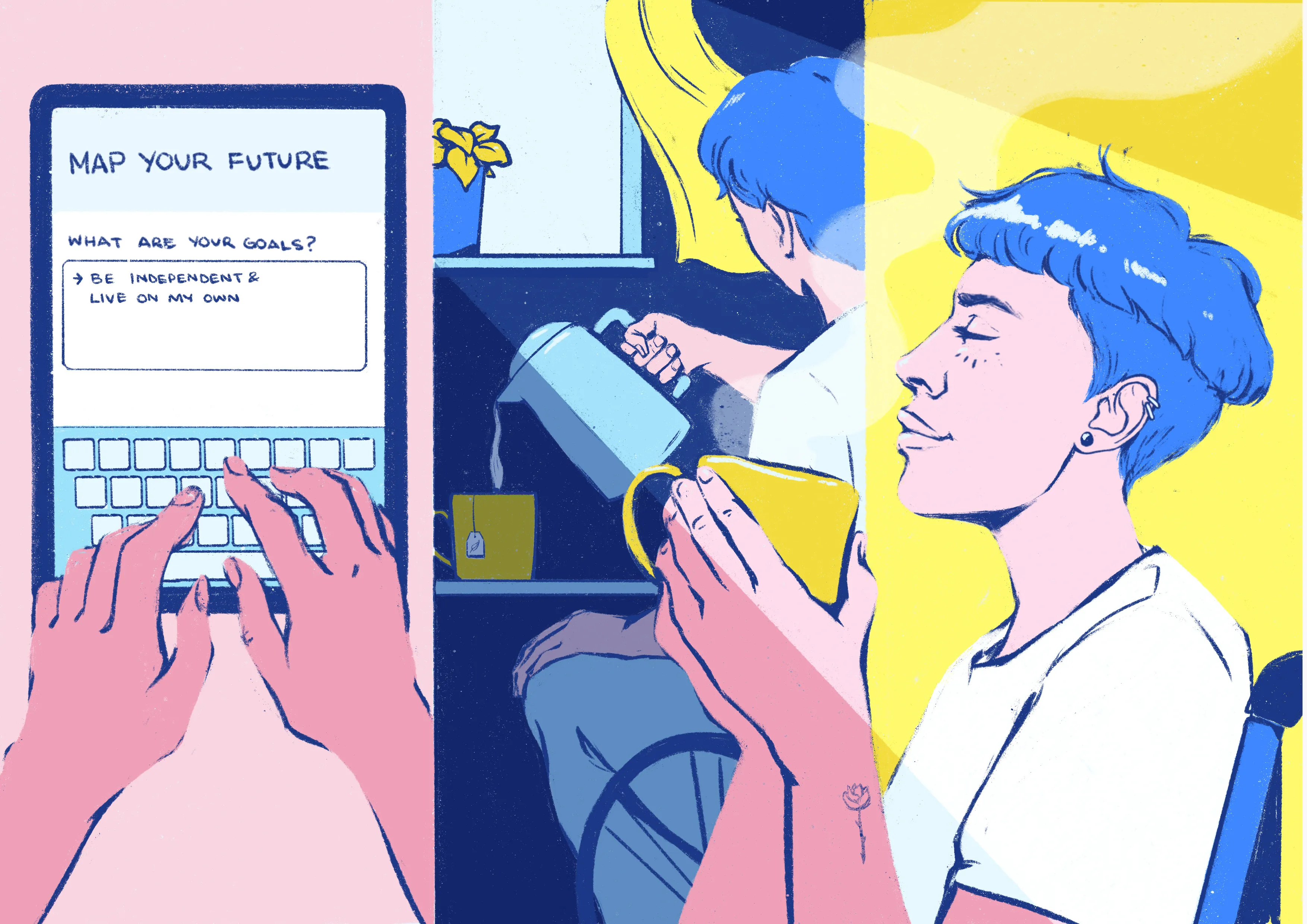 Map Your Future with Youth Disability Advocacy Service
Map Your Future is a co-designed free online program that enables young disabled people to set goals and get the right support to achieve them. Today and Youth Disability Advocacy Service (YDAS) worked together with young people to design a process that leads with the theme of disability pride.
The Good Design Awards Jury commented: "A good example of co-designing with young people to support and advocate for their needs across different settings. An end-to-end awareness of the varying needs is demonstrated with some visually appealing and well structured results."