Victorian Ombudsman
A digital service that turns complaints into action.
In partnership with the Victorian Ombudsman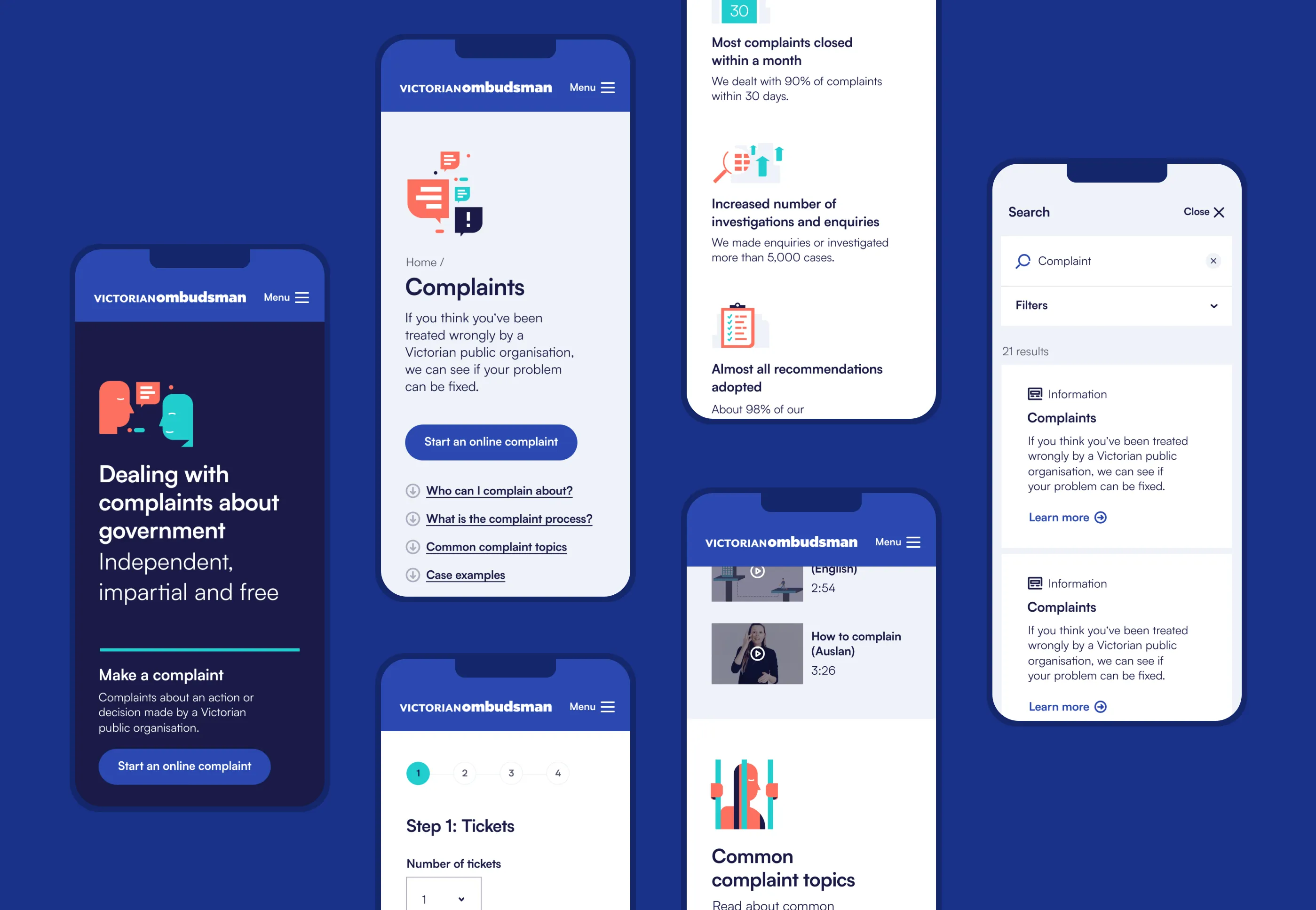 The Victorian Ombudsman (VO) holds our public sector accountable to the people.
In the year before our engagement, VO had managed nearly 40,000 complaints from the community.
VO had a reasonably traditional website, one more concerned with describing the department than being a central part of the service itself.
Central to our brief was to create an improved, accessible experience for people making a complaint while streamlining the administration process for VO.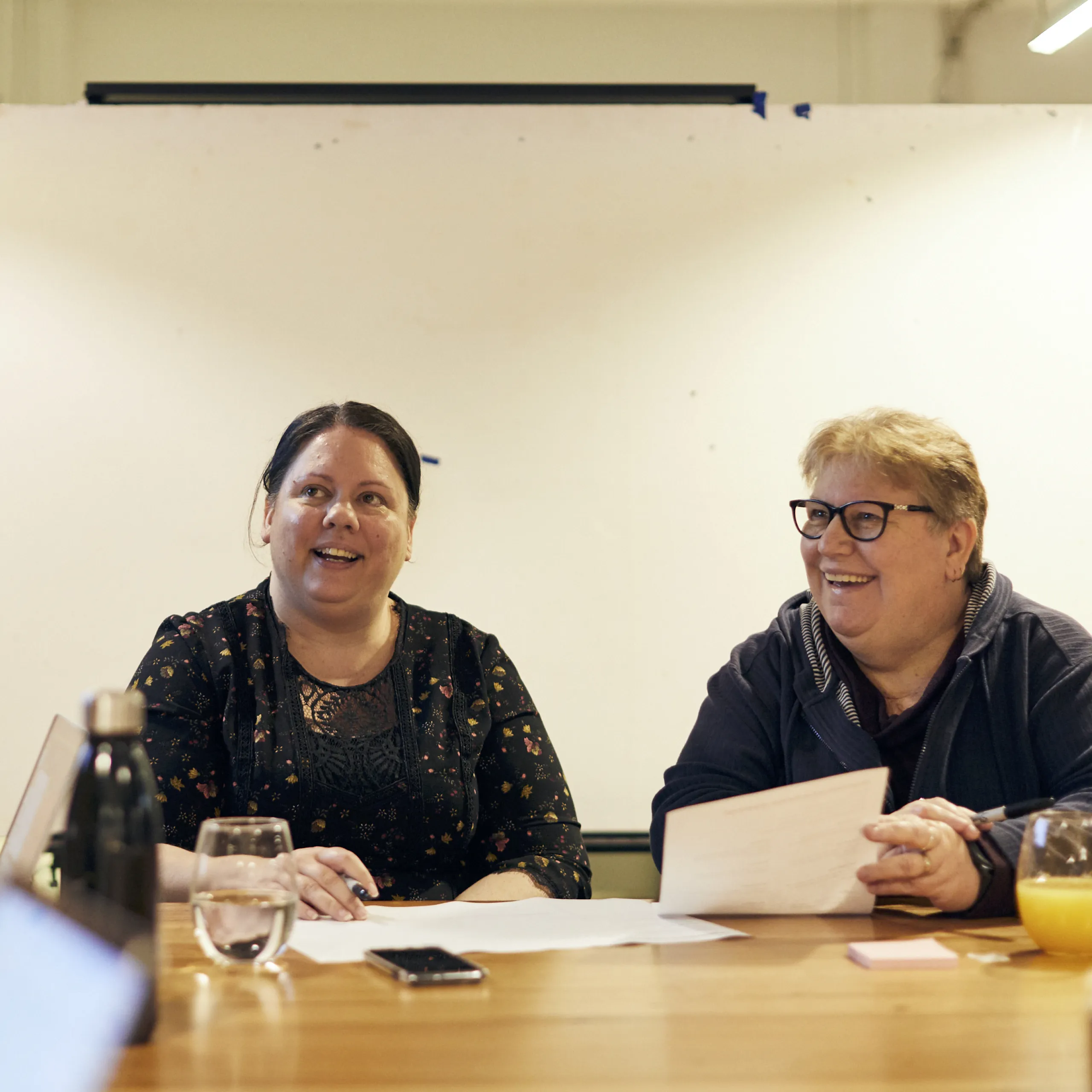 Today
Through co-design workshops with the general public and the public service, we mapped the service journey of different audiences, including emotions, and identified areas of opportunity.
Co-designing and testing the concepts and prototypes with users meant we could better meet user expectations around communication, ensuring people feel informed, up-to-date and at ease during the complaint process.
Our testing focused on the process of making a complaint, language and tone of voice, understanding what the VO has the power to do, and what resources are required for a user to feel confident using the service.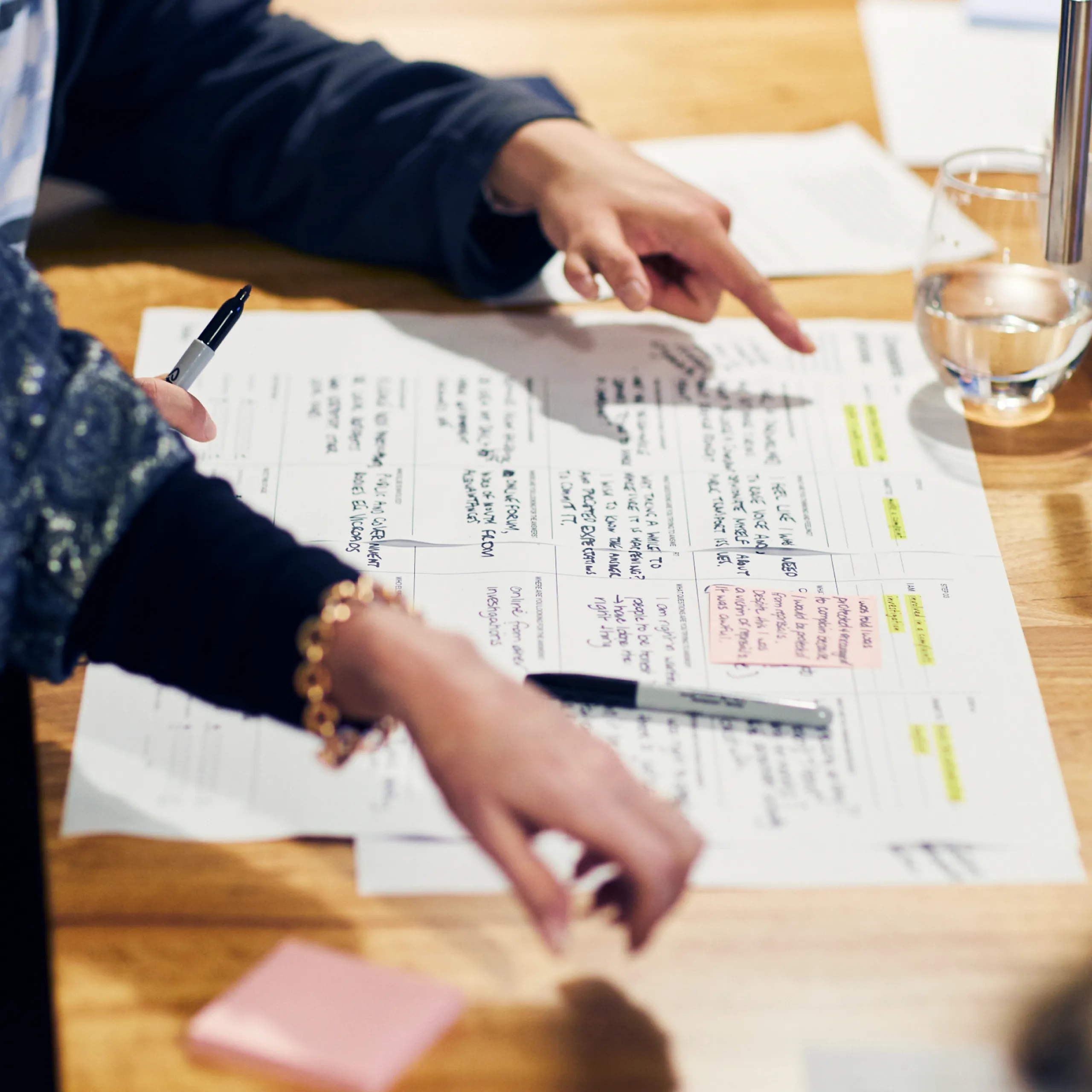 1
If you're nervous about making a complaint in the first place, waiting for an outcome is bloody stressful.

User testing
Tomorrow
The new Victorian Ombudsman site is striking in its clarity of design and purpose. The user-first, evidence-based design works to meet the needs of Victorians in providing a platform that contributes to the improvement of public services, free from ambiguity.
Our research participants value the feeling of power in a situation that can feel ambiguous and where power is perceived to be imbalanced. The feeling of power comes from having all the information they need to feel confident in making an informed decision or action.
Beyond the launch, the VO team are well-prepared, with a strategic vision that maps future opportunity areas over three horizons, ensuring continual improvements for Victorians.
1
Our new website will mean Victorians get through faster to the organisation that can help. Working with Today, we set clear goals from the outset that included reducing ambiguity for our users. There was a real sense of partnership. Today took the time to understand our users' needs and our organisational practices and pressures. In return, we were able to benefit from their expertise and up-to-date industry knowledge.

Ainslie Gowan, Communications and Media Manager, Victorian Ombudsman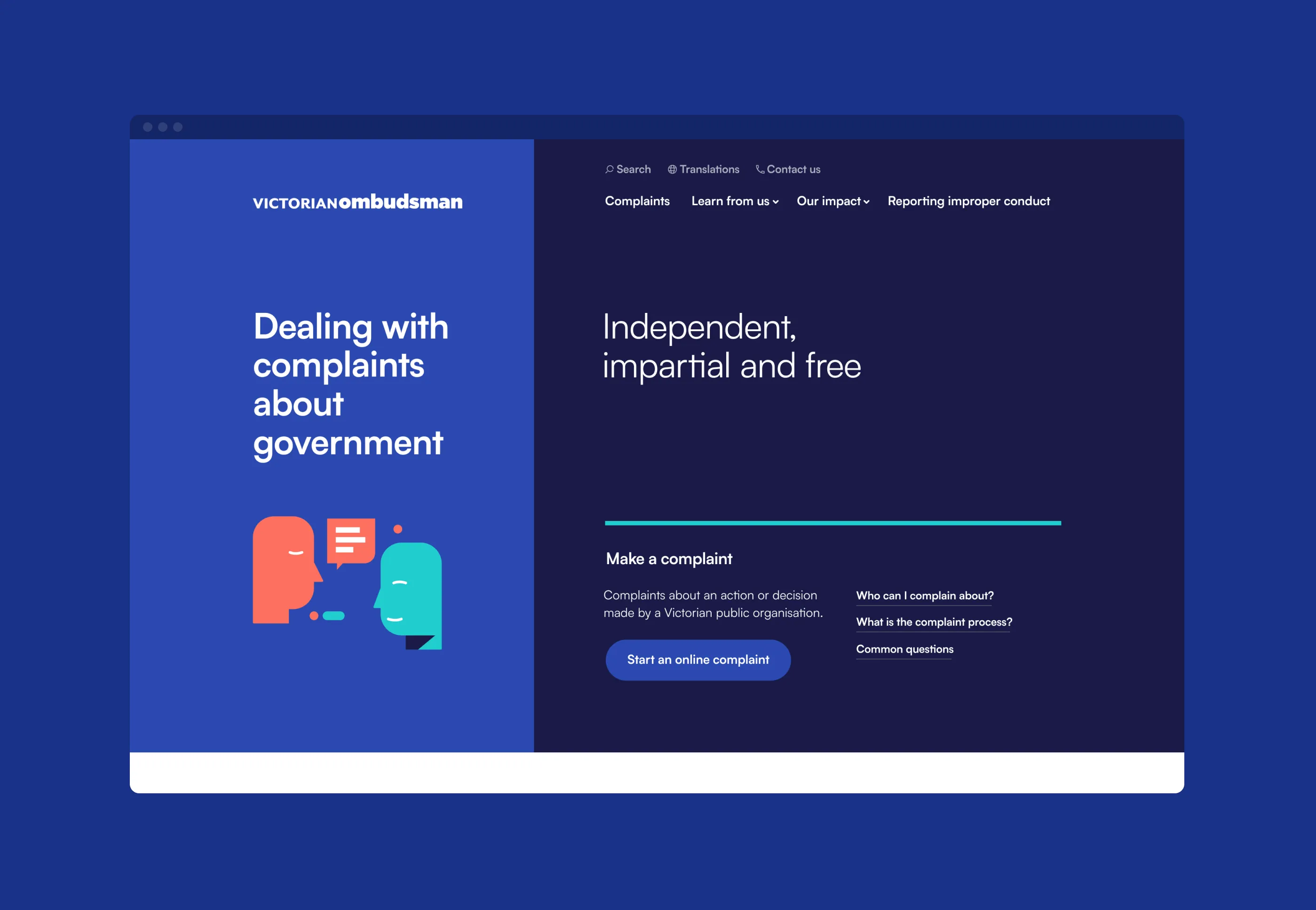 Awards
Good Design Awards
Gold in Digital Design
2020
Melbourne Design Awards
Silver in Digital: Government services
2020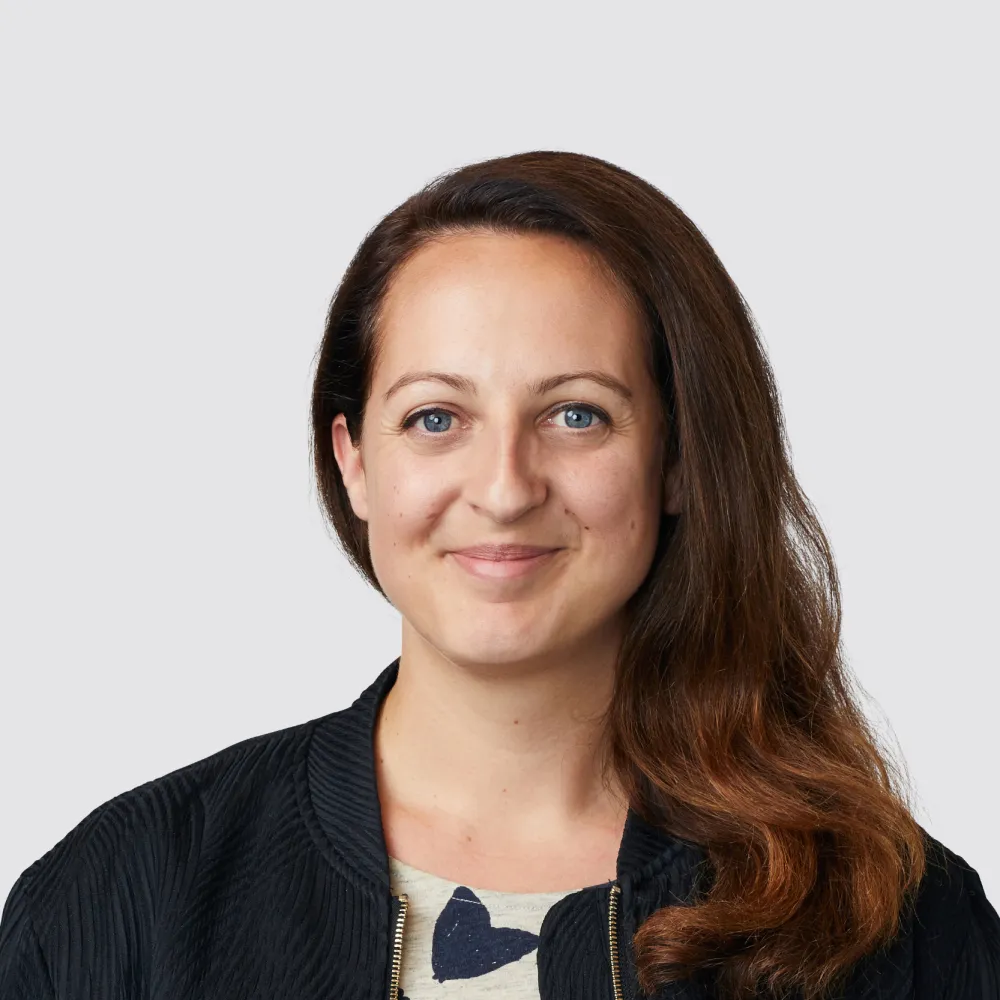 Get in touch
Want to know more about co-design in the public service? Chat to Steph today.
Steph Little
Business Director
Next Case Study
Magistrate's Court of Victoria:
A new way to access online assistance during family violence