Whole of government service reform
Prototyping a customer service experience for all government transactions.
In partnership with Victoria's Department of Premier and Cabinet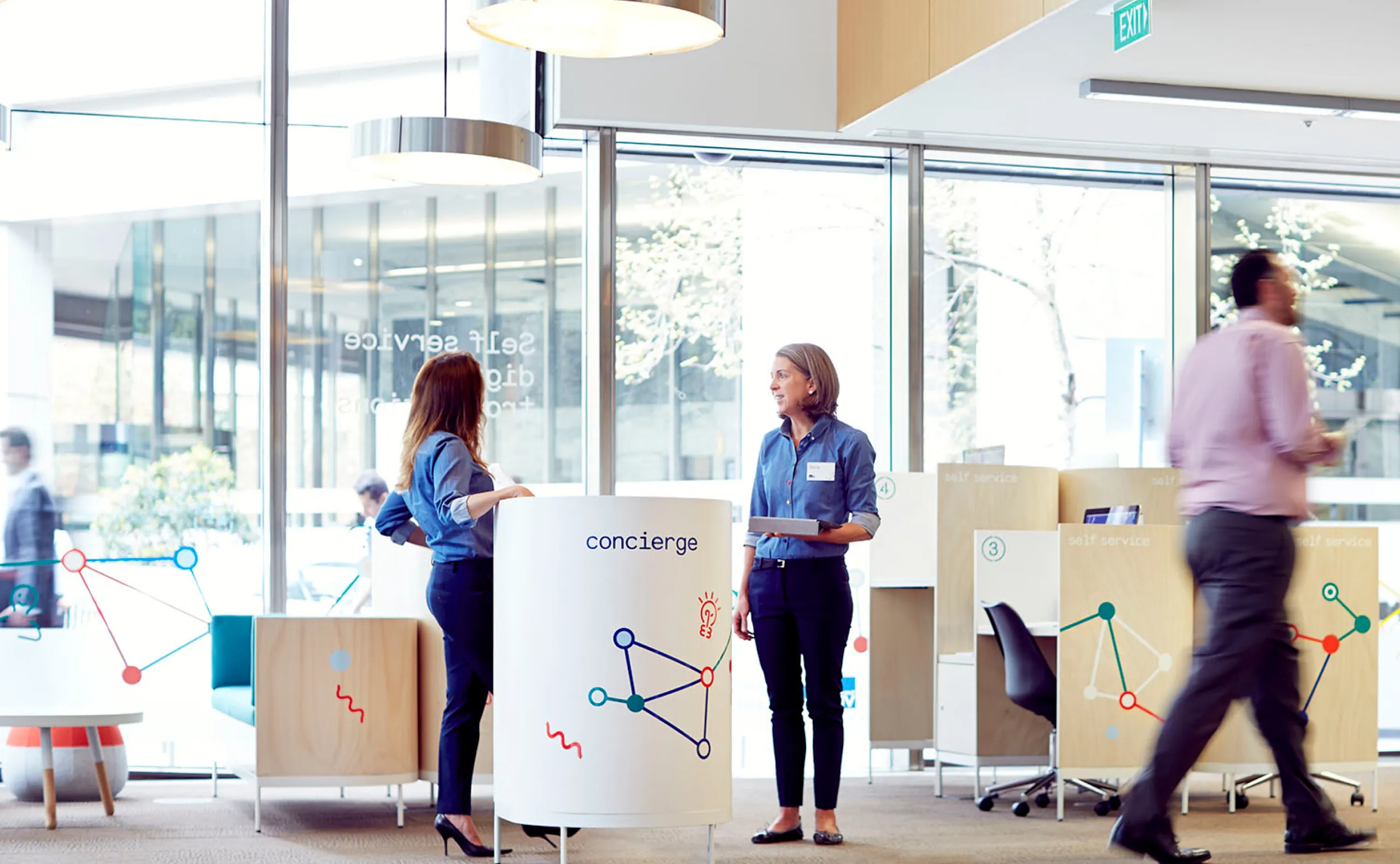 There are hundreds of life events that require us to transact with our government.
The Department of Premier and Cabinet recognised there was no simple, centralised way for Victorians to complete the tasks they need to do—from registering their car to getting a copy of a birth certificate. This was especially true for citizens with diverse cultural, literacy and access needs. In 2015 the Department put together the Victorian Transaction Reform Program and asked Today to engage Victorian citizens to understand their attitudes, needs, behaviours and preferences and shift towards a citizen-centric, omnichannel approach to service.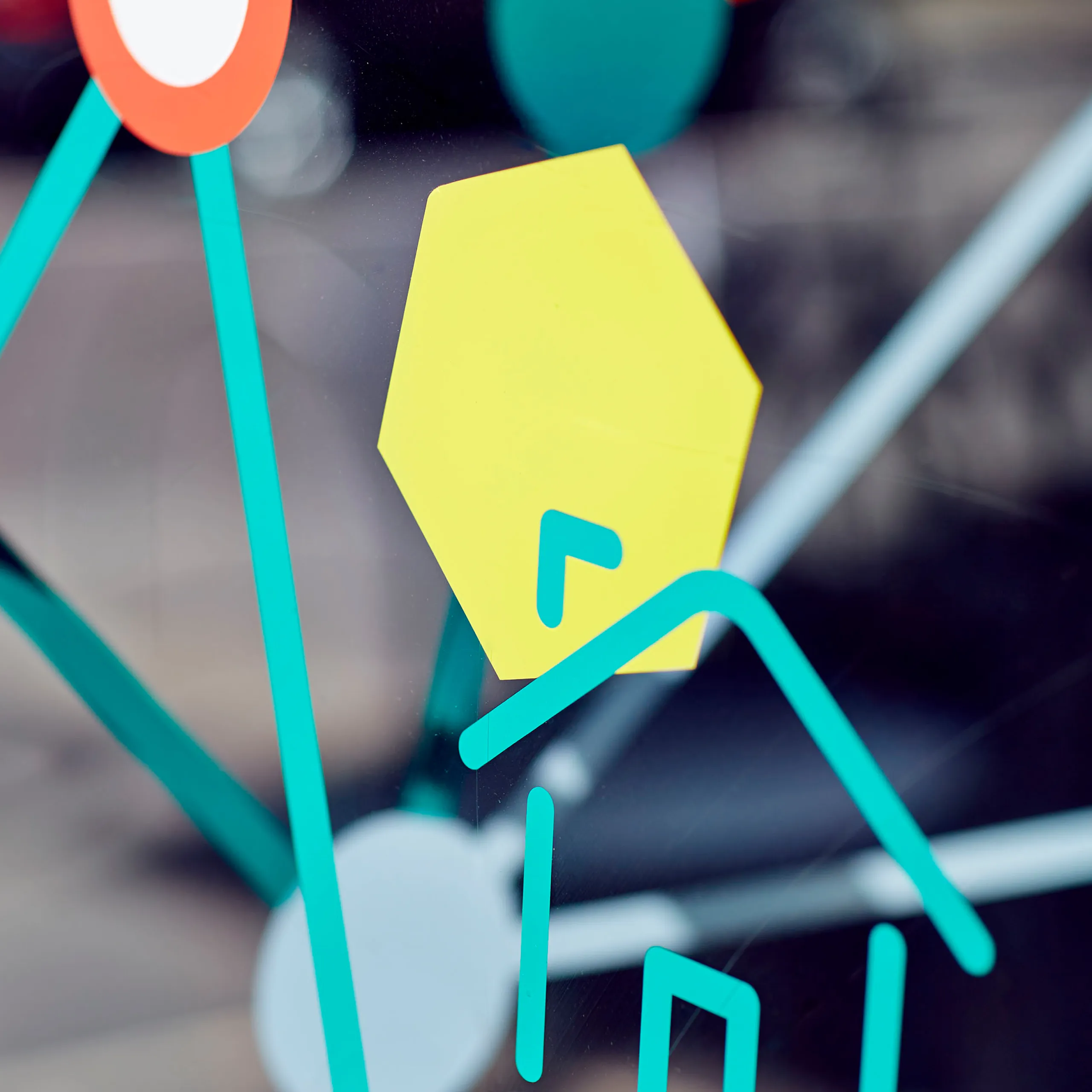 Today
We interviewed, workshopped with and observed Victorian citizens, groups and service centres in Melbourne to really understand people's needs and the gaps in the system.
We needed to understand how people make decisions, their perceptions of government services and transactions, and their relationship with the public sector.
We immersed ourselves in service centres and hosted intercept interviews to observe real behaviour. We compared traffic flow across service centres and feedback about different models of service—from self-service to assisted digital service models.
Process maps, created to capture service patterns, gaps and transaction dependencies, guided the development of a full-scale cardboard service centre and the build of an integrated digital experience portal prototype so we could test and learn quickly while gathering real-time data.
We set up two pilot service centres. These modular, one-stop-shops offered customers the option to complete tasks using various digital devices and enabled us to physically move elements around to test different service flows based on customer feedback. Data was captured through all physical and digital interactions—from entry and exit interviews, physical heatmaps and underfloor wireless routers, to tracking online behaviour from entry to the destination website and back to the exit survey.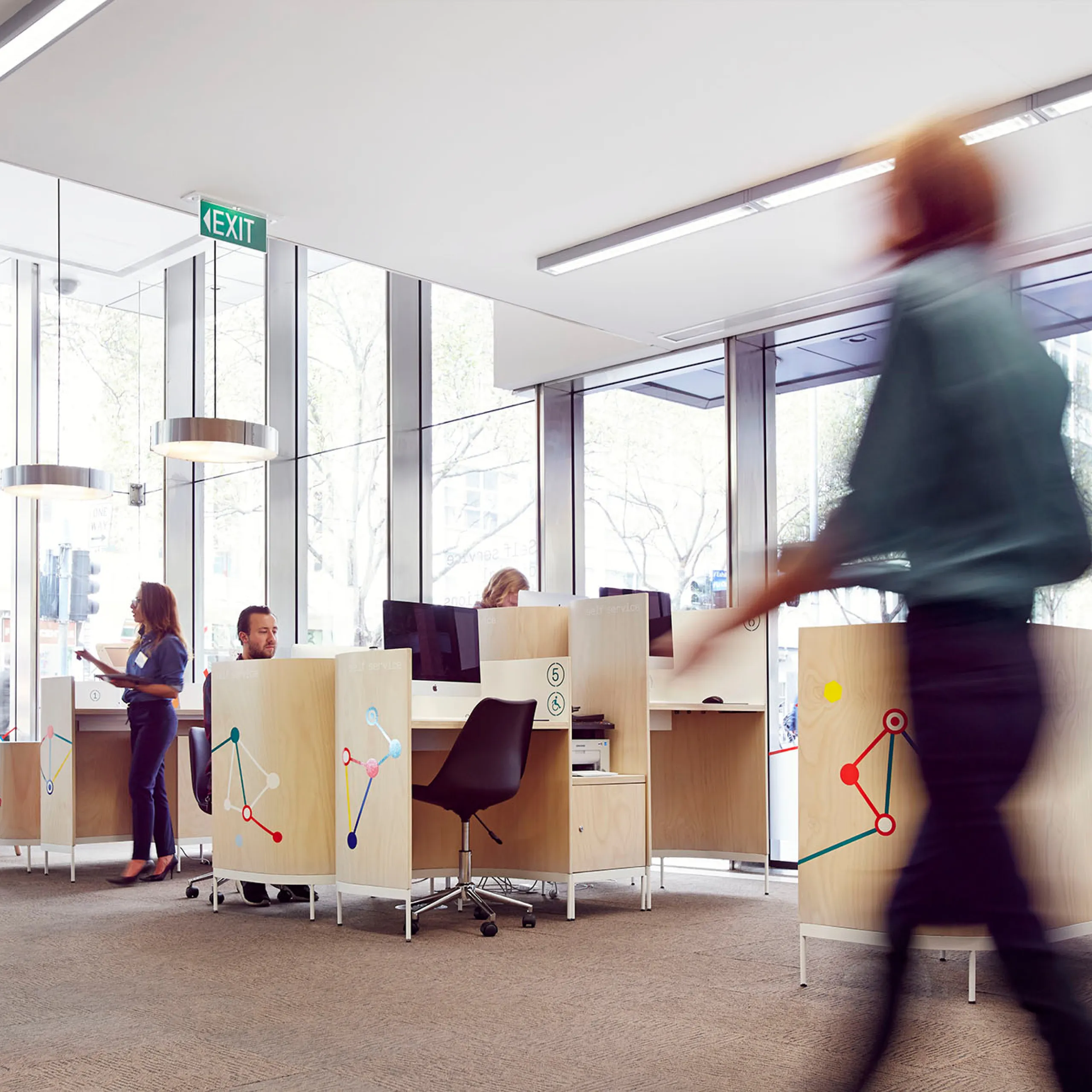 1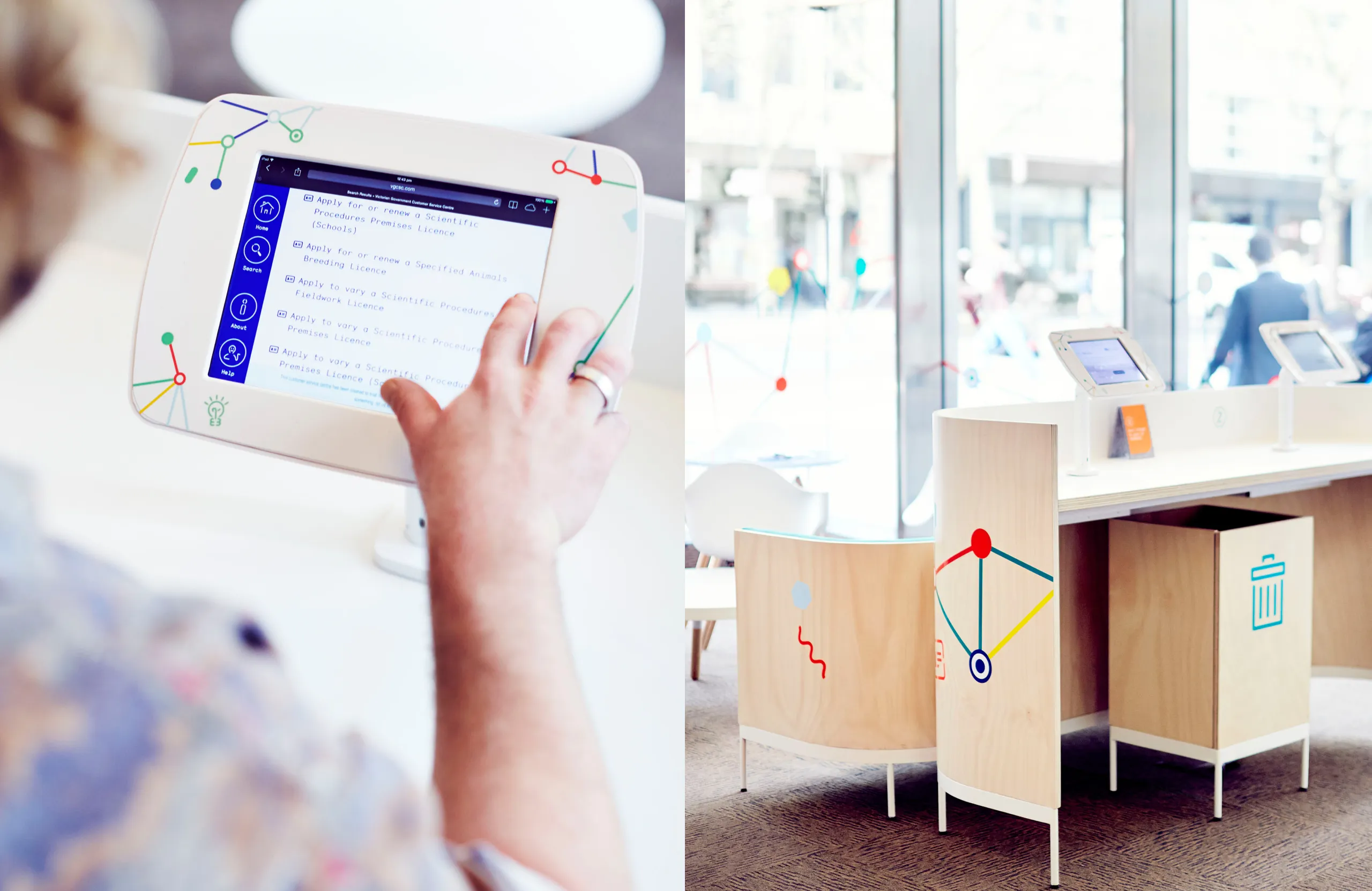 2
Tomorrow
A citizen-centric approach to service offerings not only empowers users with clarity and choice but allows time and money needed to support users through the process to areas in more need.
This new model of service can be applied across government departments to reduce barriers and increase uptake and completion by allowing government services to flexibly adapt to citizen needs and capture data to identify areas for continual improvement.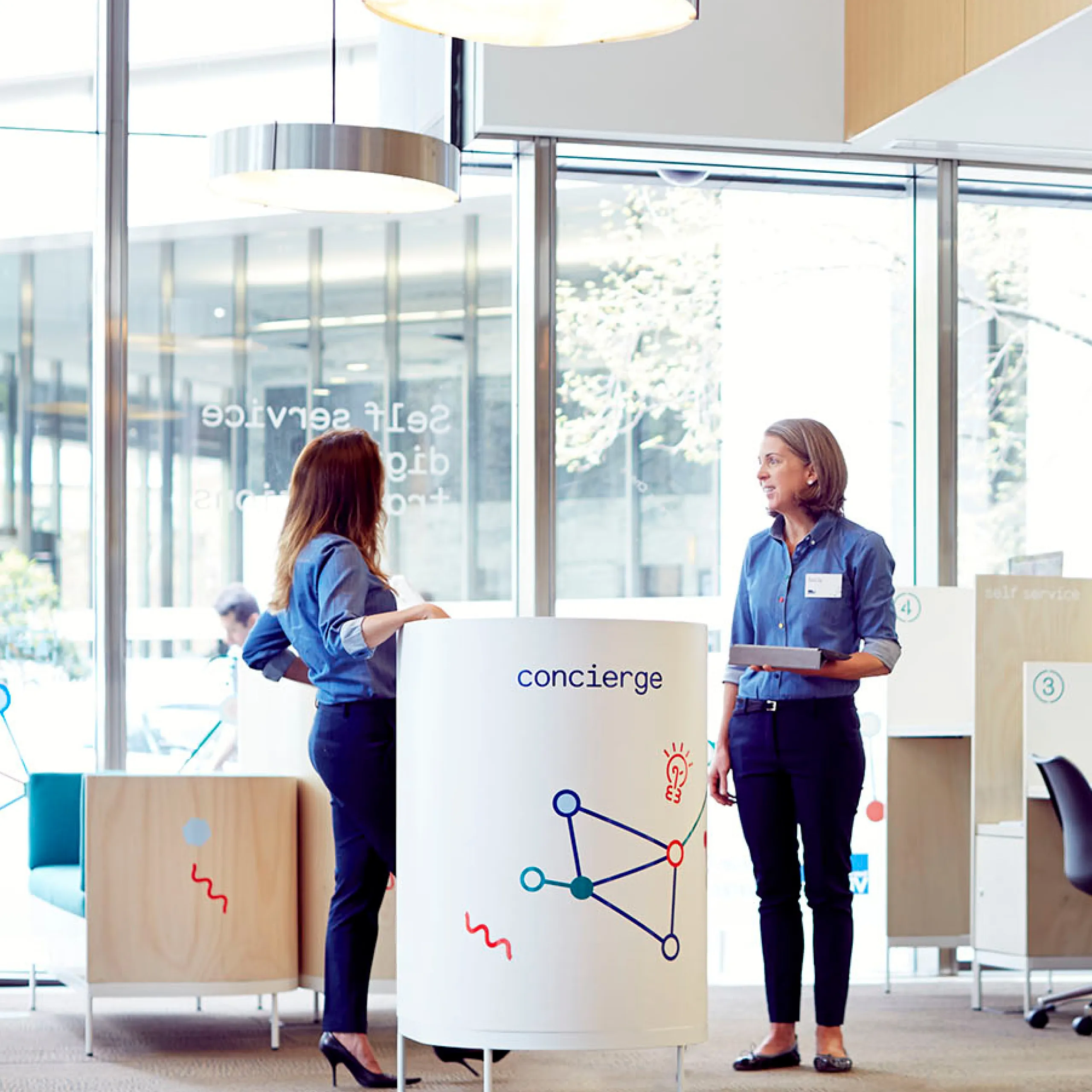 1
The project was an ambitious undertaking, and I am pleased to confirm that the work we did with Today has had a lasting, positive effect on public service transaction delivery in Victoria. Insights into customers' decision-making factors and the service principles put forward by Today have been used across different Victorian Government departments to create new service experiences and helped support a business case which saw AUD $15 million set aside to establish a new whole-of-government agency, now known as Service Victoria.

Paul Santamaria, Project Manager, Victorian Transaction Reform Program — Department of Premier and Cabinet
Awards
International Service Design Awards NYC
Winner in Impacting Systematic Change
2016
Good Design Awards
Winner in Service Design: Public Sector
2015
Core77 Design Awards
Notable in Service Design
Runner Up in Strategy and Research
2015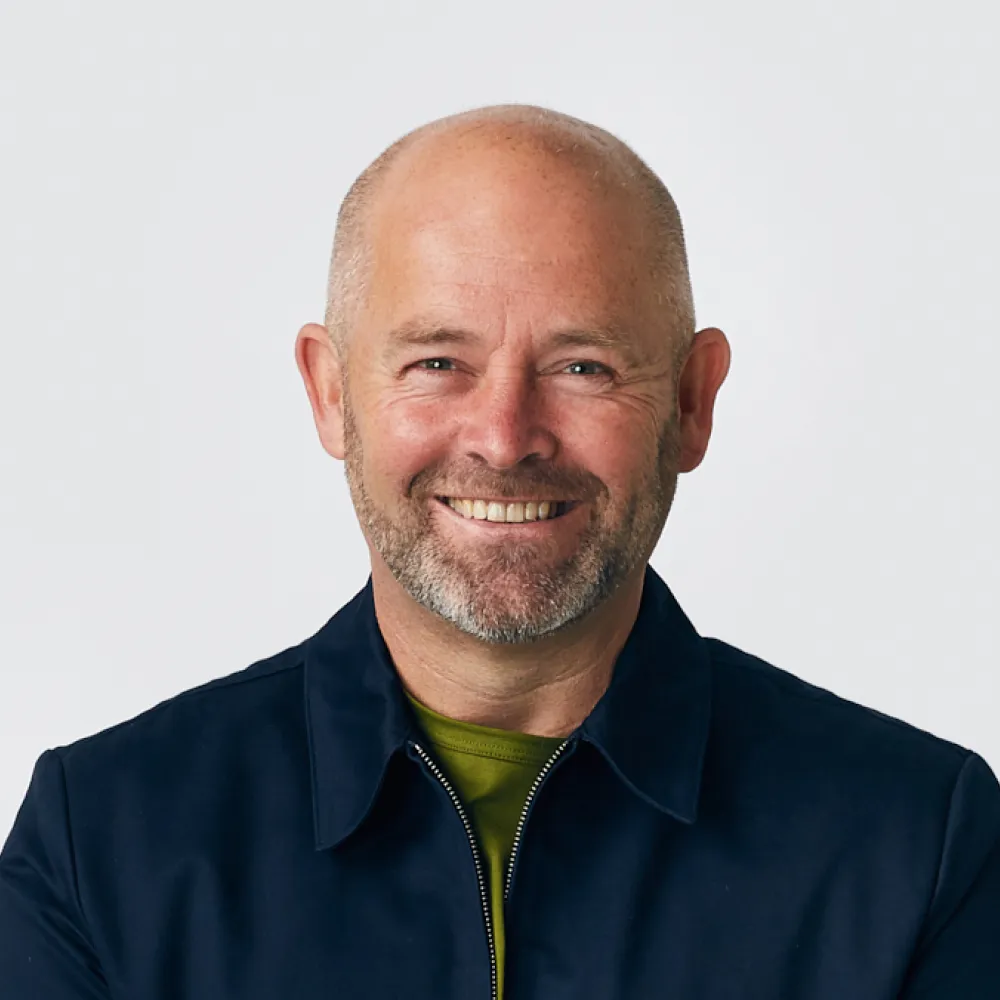 Get in touch
Want to know more about digital transformations for the public sector? Chat to David today.
David Cairns
Partnerships Director
Next Case Study
Victorian Ombudsman:
A digital service that turns complaints into action