Urgent Mental Health Care Centre
Supportive interior design for people experiencing a mental health crisis.
In partnership with Neami National, SA Health and RI International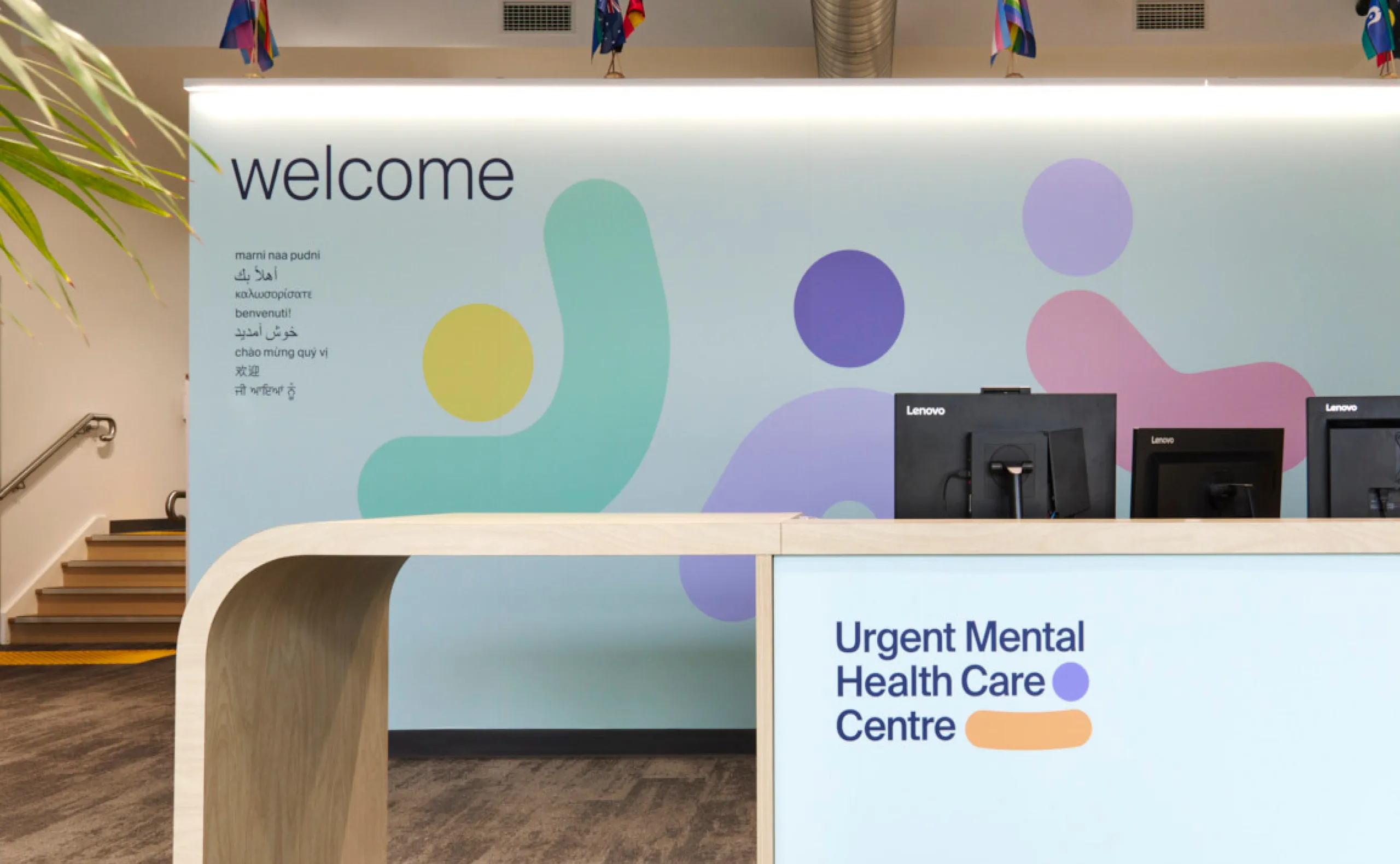 Australia is experiencing an unprecedented rise in mental illness, with approximately one in five Australians aged 16–85 having experienced a mental disorder in the previous 12 months.
Neami National—in partnership with SA Health and RI International—were about to launch an Australian-first urgent mental-health centre in Adelaide. It would provide an alternative to the hospital emergency department for people experiencing a mental health crisis.
Our role was to bring this new care model to life, through an interior design and experience strategy that was thoughtful and supportive of those accessing the service.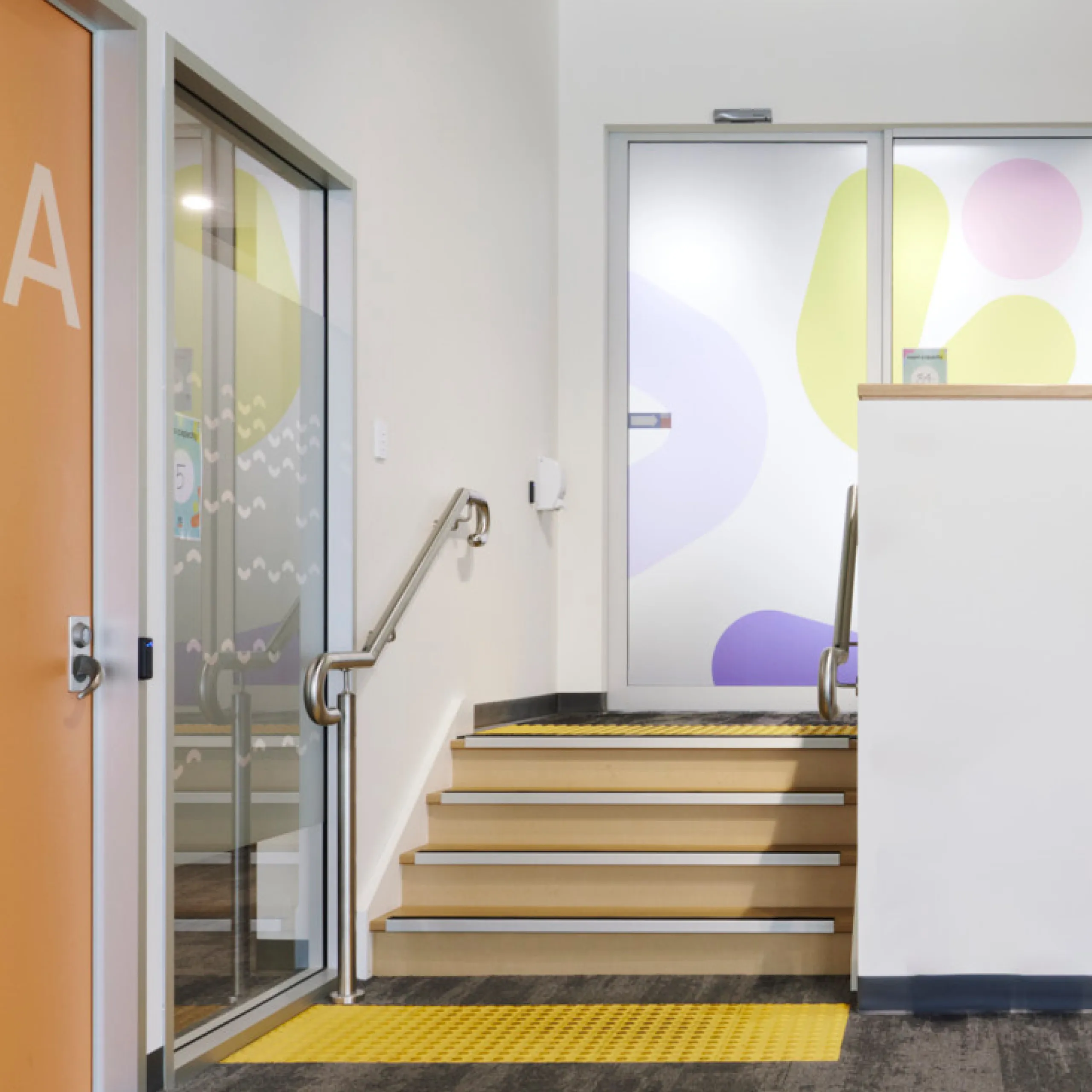 Today
It was important to create a visit experience that was informed by the help seeker's perspective.
We synthesised co-design research to build a strategy and define what the experience of visiting a centre could look, feel and sound like.
Through developing the centre's brand and detailing the visual and experiential expression of that brand, we supported Neami to create a space that feels welcoming and supportive to all who walk through its doors.
"The Urgent Medical Mental Health Care Centre demonstrated that the design of an environment for mental health support doesn't need to be an afterthought. Too often facilities are allocated into spaces which do not carefully consider design, colour and flow. This design efficiently tackled these issues, conveying 'you matter' and 'we care' to people in crisis- elements which are too often missed."
- Good Design Awards Jury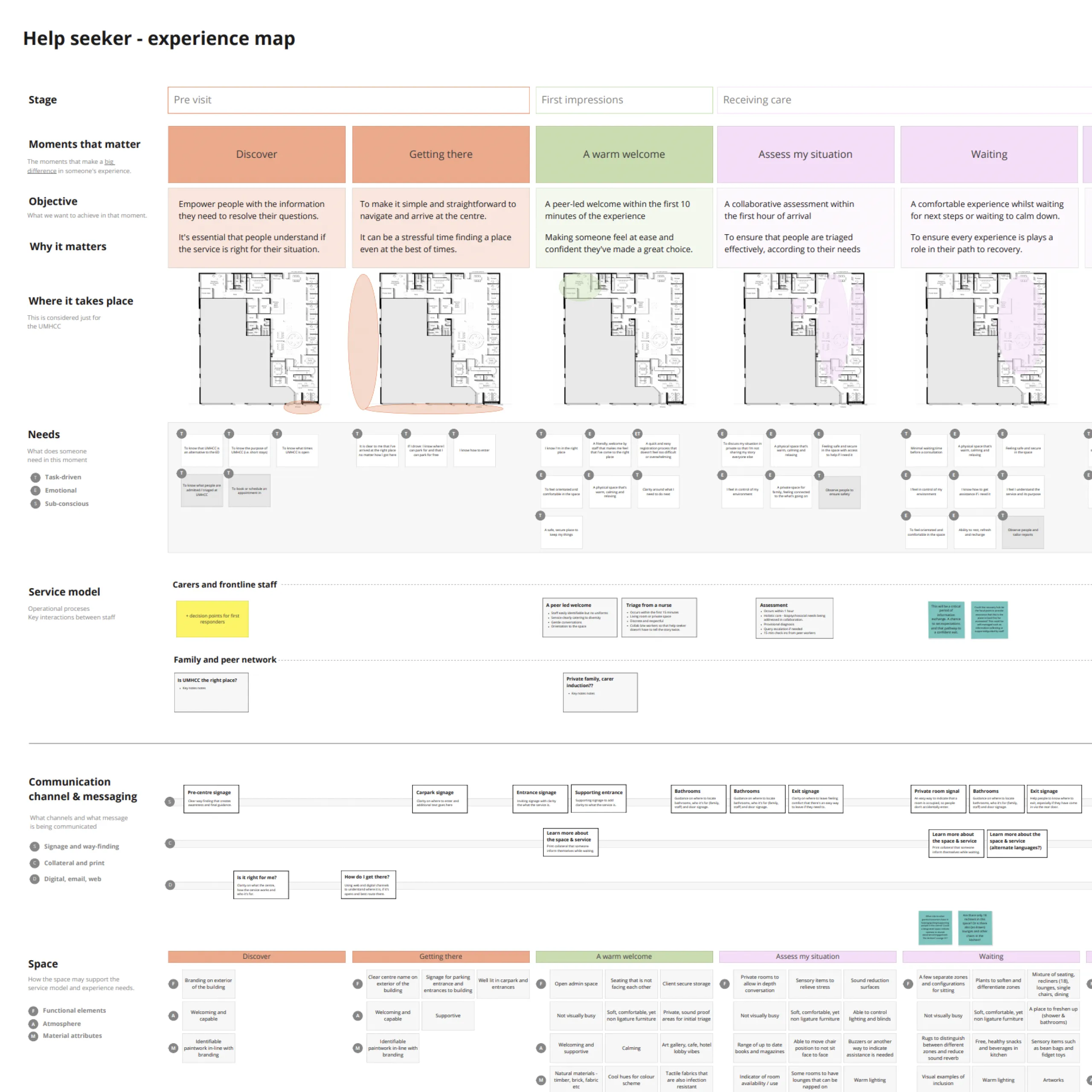 1
I was not expecting the help I got today. I feel so much better coming here, and felt so comfortable talking with [staff] and felt supported.

Guest feedback
Tomorrow
The project gave form to Neami's vision of providing people experiencing a mental health crisis with a caring, safe and inclusive alternative to visiting the emergency department.
We created a consistent experience that supports the service goals of the centre.
The Urgent Mental Health Care Centre is the first of its kind in Australia and provides a proof of concept on how urgent mental health care can be fairer, kinder and more effective.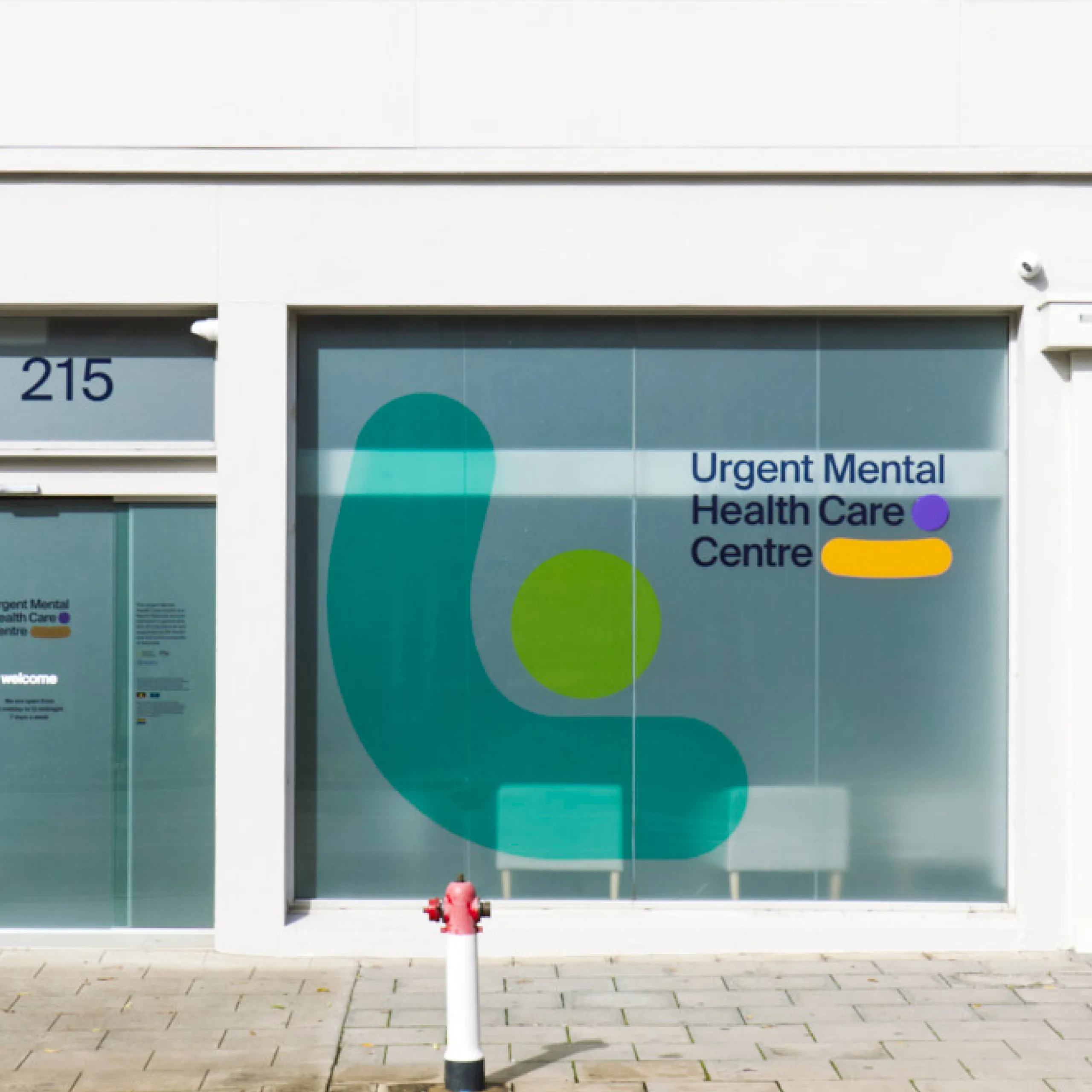 1
You welcomed us with open arms, and our family felt listened to and given helpful support and information. My son is taking small and positive steps forward, one day at a time. We have a long road ahead of us but the knowledge that you are there is so comforting. The paramedics who initially attended were wonderful, and I am so thankful that they recommended your service.

Guest feedback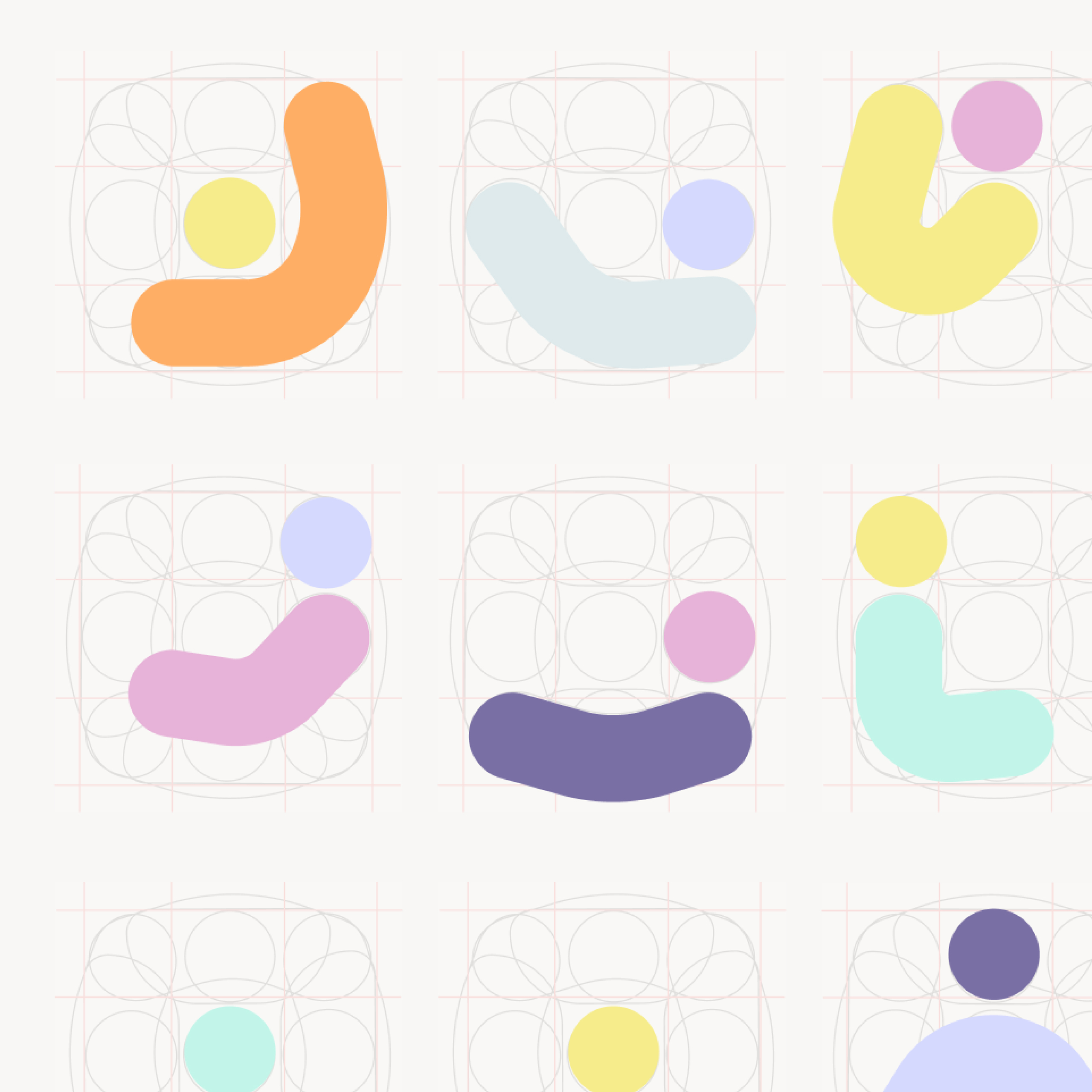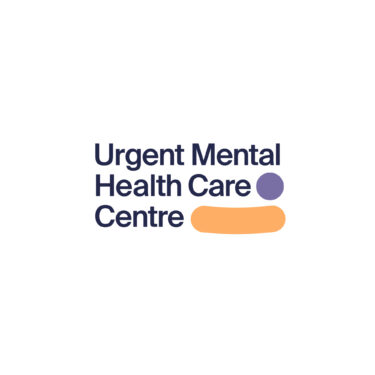 A hugely important and impactful initiative, the Centre in the Adelaide CBD will offer an alternative to the emergency department for people experiencing an acute mental health crisis. Visitors will be greeted by someone with lived experience and after a short-term stay will leave with a co-designed mental health care plan.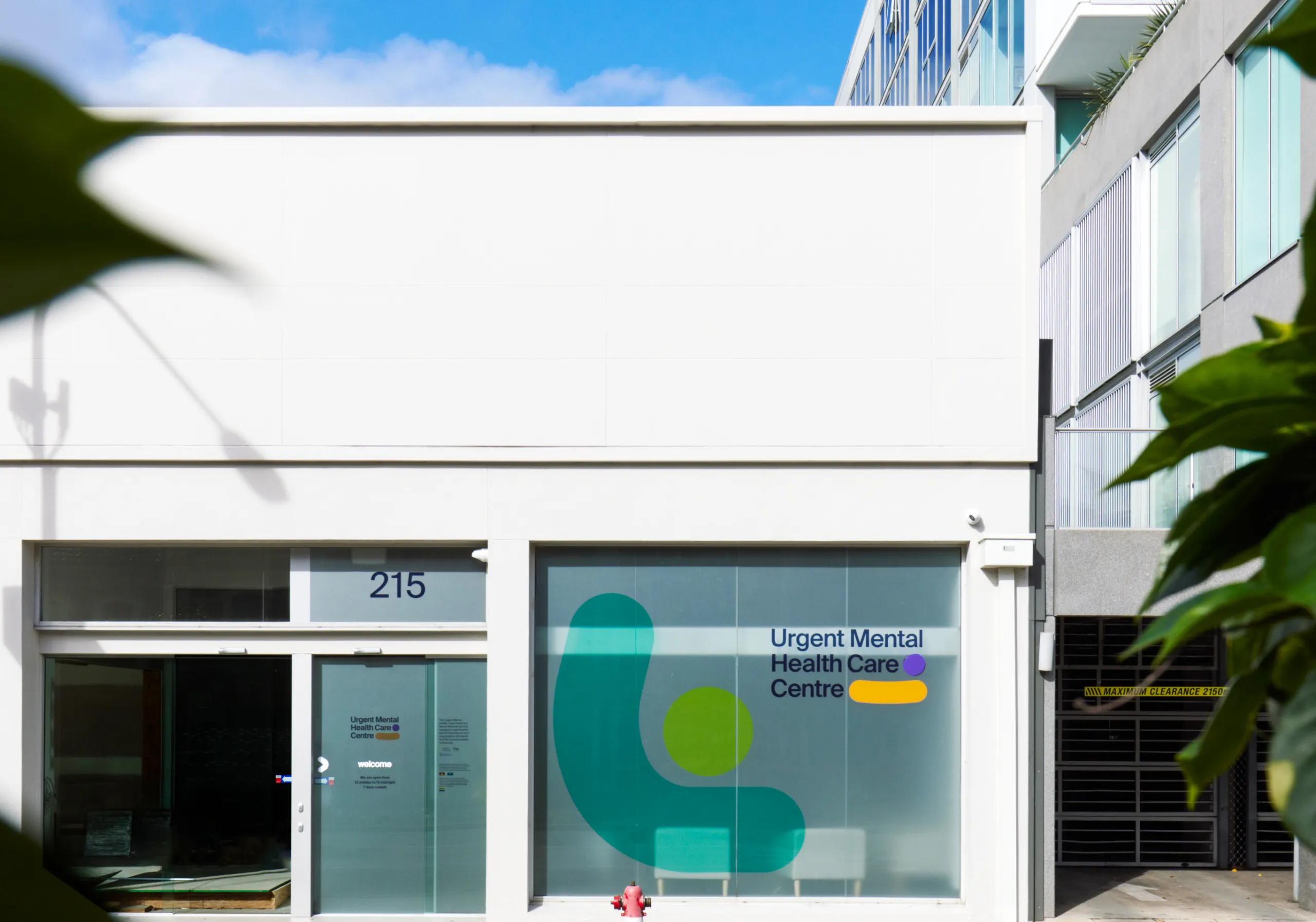 Awards
Australian Design Awards
Silver in Graphic Design, Identity and Branding, Health
2023
Good Design Awards
Winner in Social Impact
2022
Melbourne Design Awards – Better Future
Silver in Graphic Design: Identity and Branding - Health
2022