University of Melbourne
An ambitious digital vision for a world-leading institution.
In partnership with University of Melbourne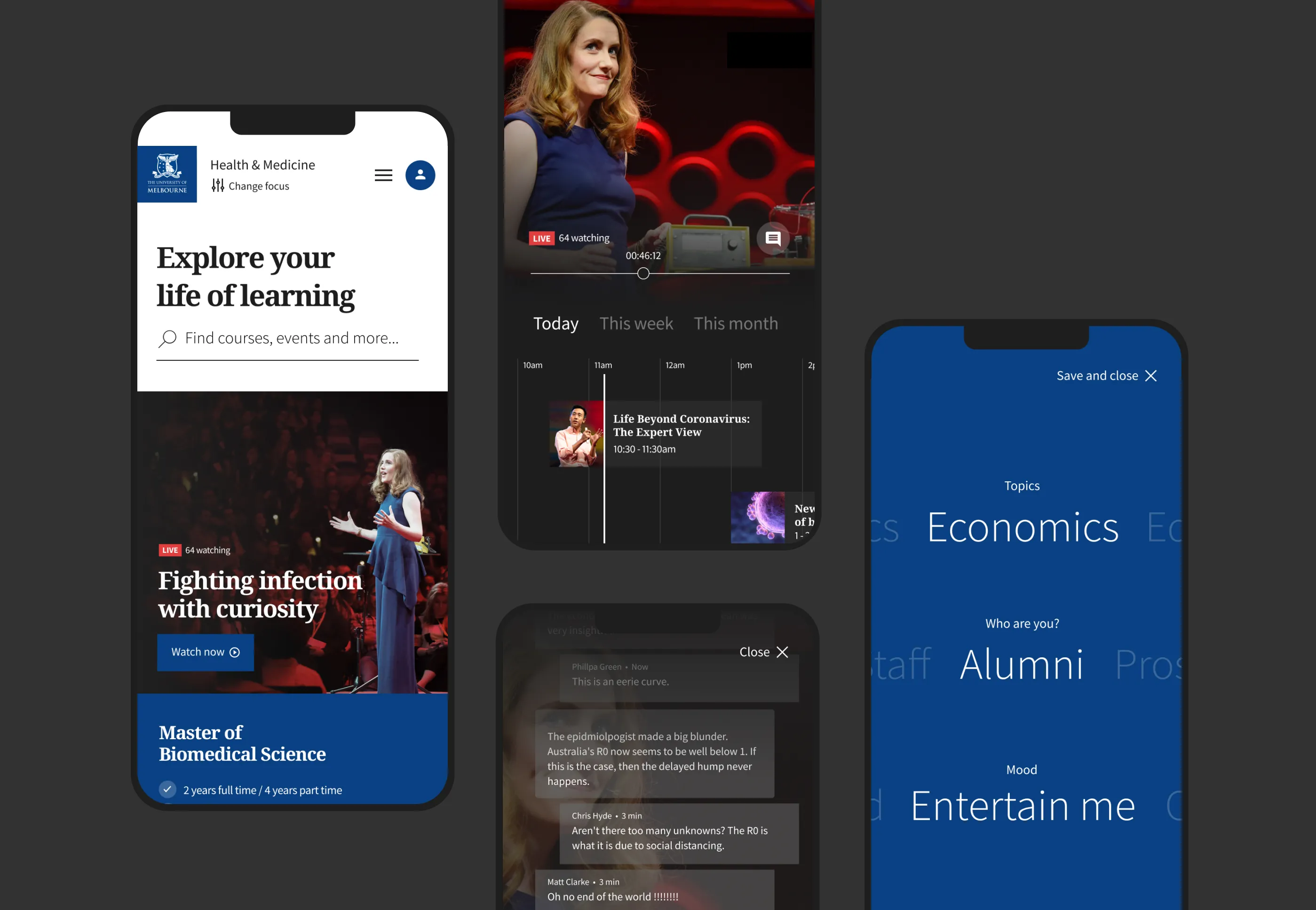 Over time, the University's website had accrued a mass of features and content requirements.
It became a complicated experience that didn't represent the
University's standing as a global leader in education, research and
innovation.
We were tasked with reimagining key, highly- trafficked parts of the website: its homepage and its de facto front door for prospective students: study.unimelb.edu.au.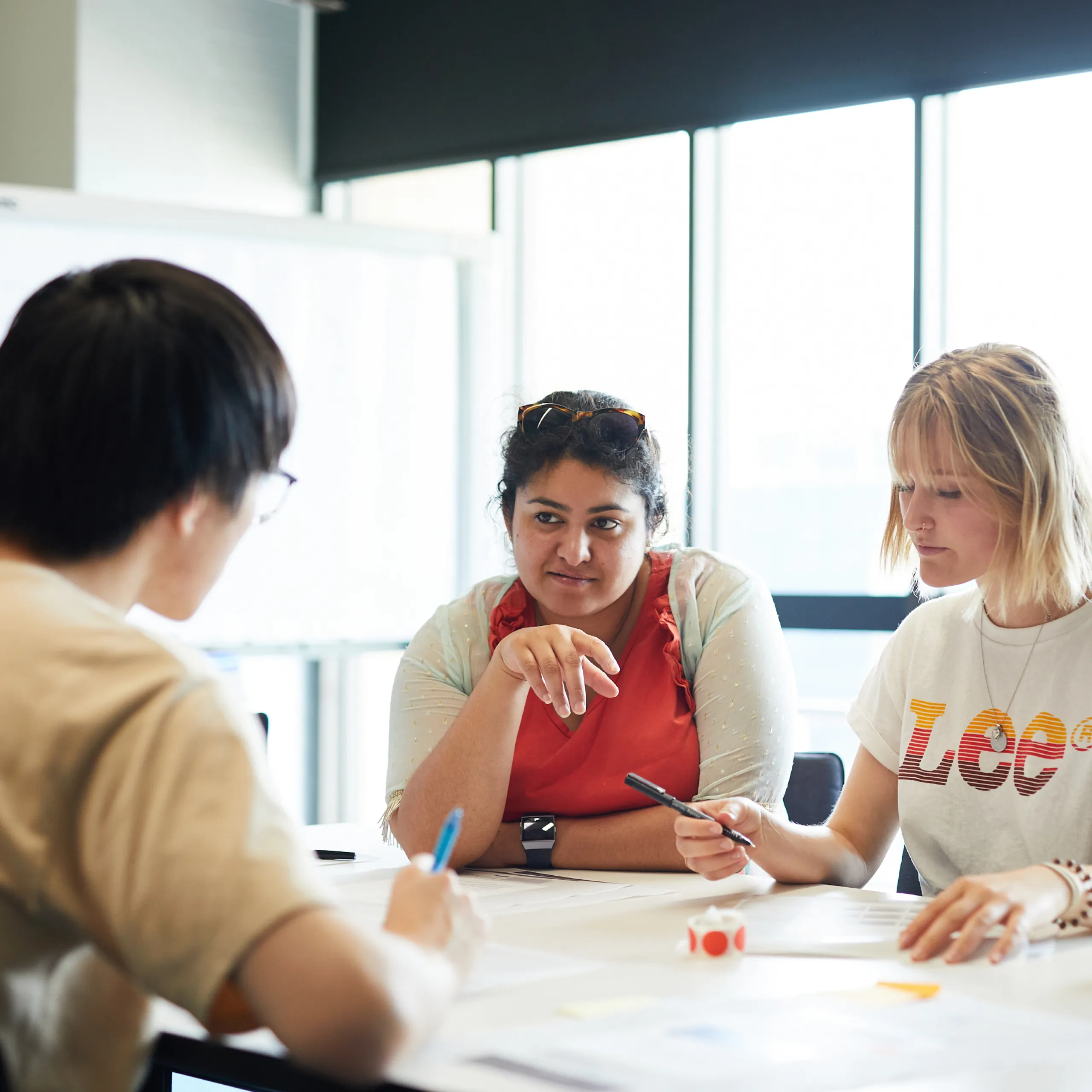 Setting vision
Stakeholder and user interviews and workshops gave us insight into the University's ambition, user requirements and underlying operational challenges impacting the existing experience. We created an ambitious vision for the future to align on the change we wanted to see and galvanise the university's leadership around the potential of their digital experience.
Finding focus
We formed a small multi-disciplinary team of designers, content strategists and developers to work alongside the University's internal digital function to research, concept, design, test and build a new, evolved digital experience for the homepage and Study section of the website. We created new wayfinding patterns, more engaging and supportive content and evolved the brand for digital to position the University as a global leader.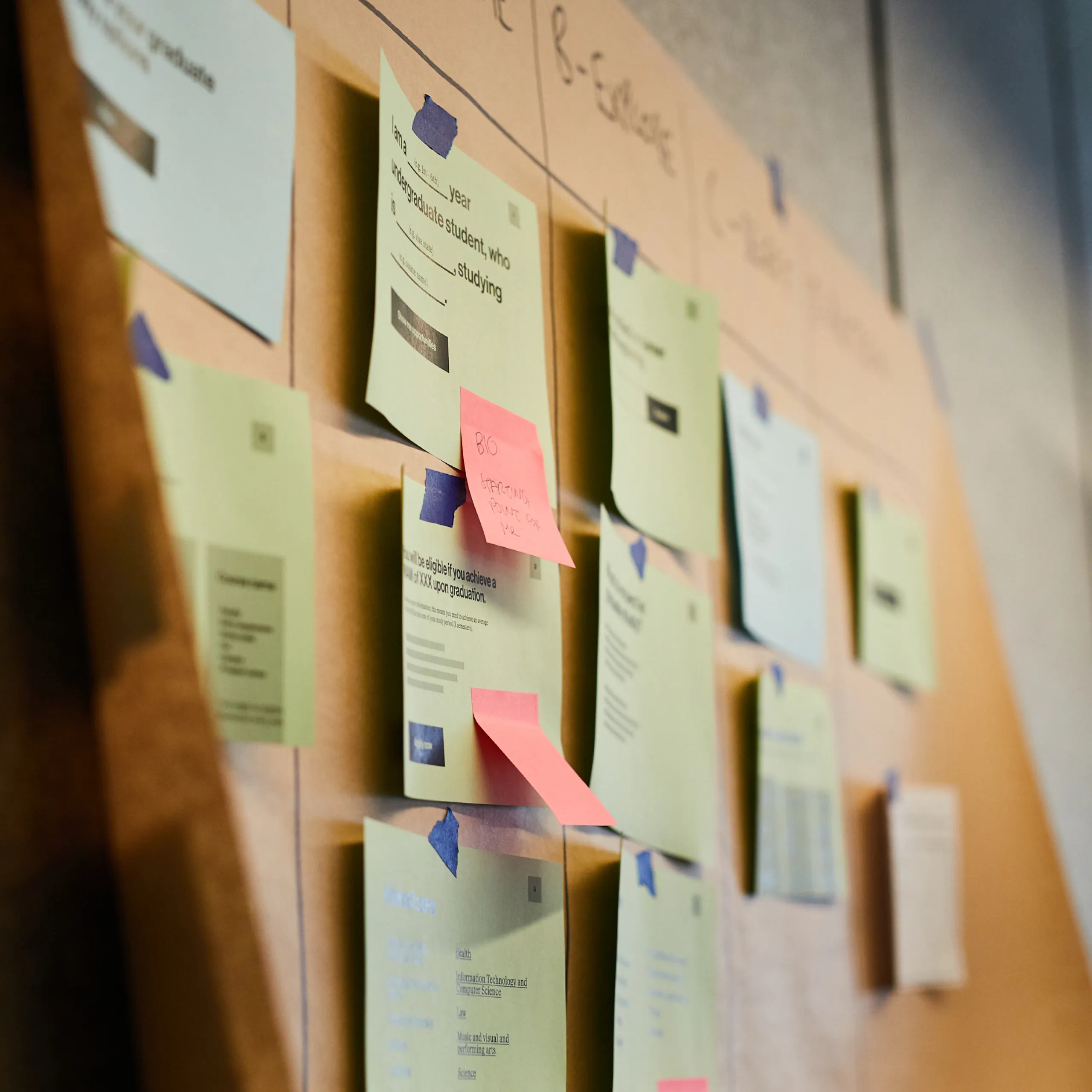 Tomorrow
The new platform is laser-focused on helping users discover the information they need.
It's the first step in the roadmap we set out for continuous improvement of the University's digital presence, informed by a deep understanding of user and business needs. We're continuing our work with the University to realise the vision in full, inspiring people to engage and commit to their next study experience.
When we compare launch results of the Study site to a benchmark from two years prior, there has been 15% increase in returning visitors. Sessions have increased by more than 330,00, while pageviews have decreased by 8%. Together these stats show that the improvements have led to more users using study more often, while being able to navigate less pages, and find the things they need. Ultimately it has led to over half a million more prospective students being able to find the information they need and visualise new possibilities.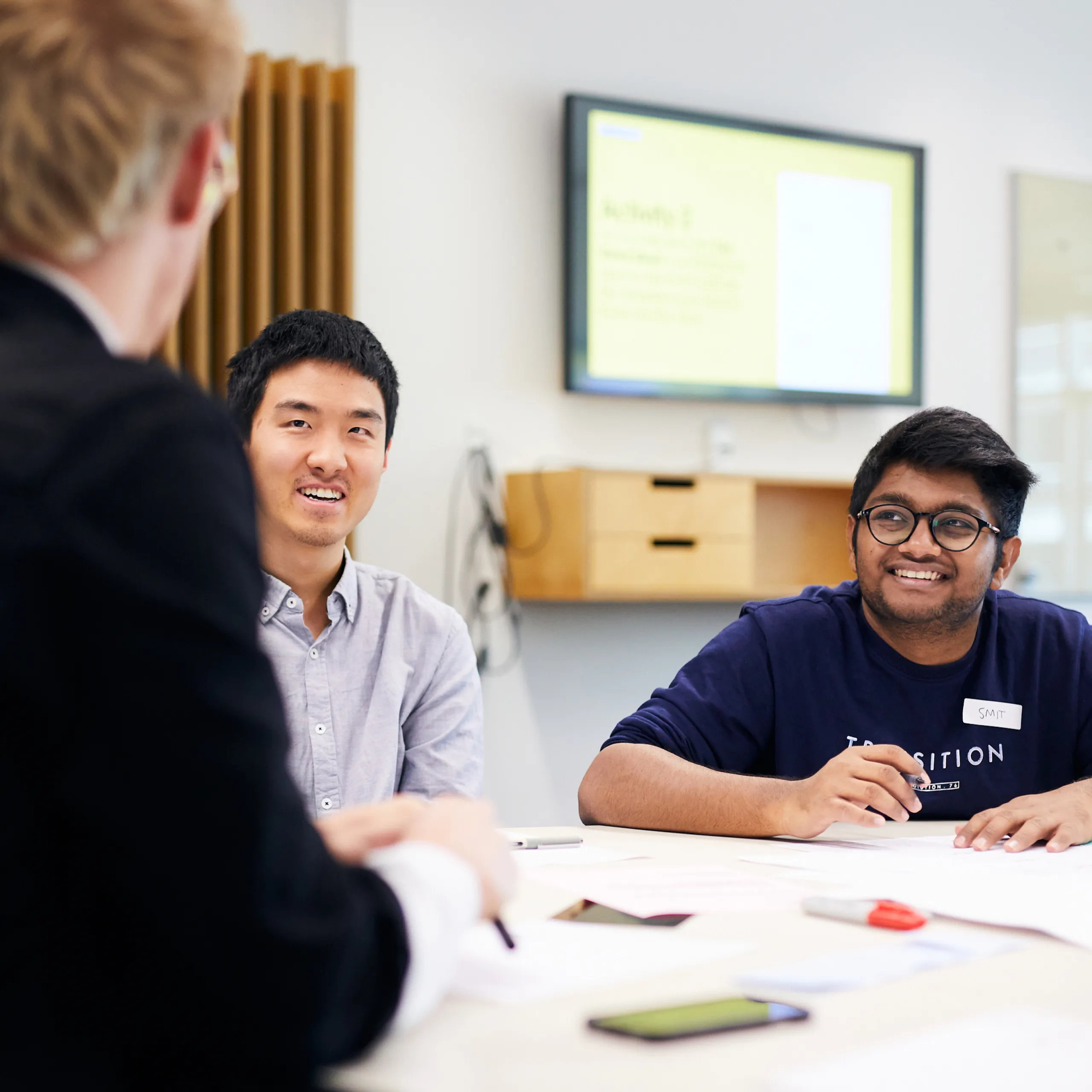 1
Never in my career have I experienced such widespread and overwhelmingly positive feedback to a new homepage and this was a complex challenge—a real testament to all involved.

Brendan Cooling, Director of Digital Strategy and Channels, University of Melbourne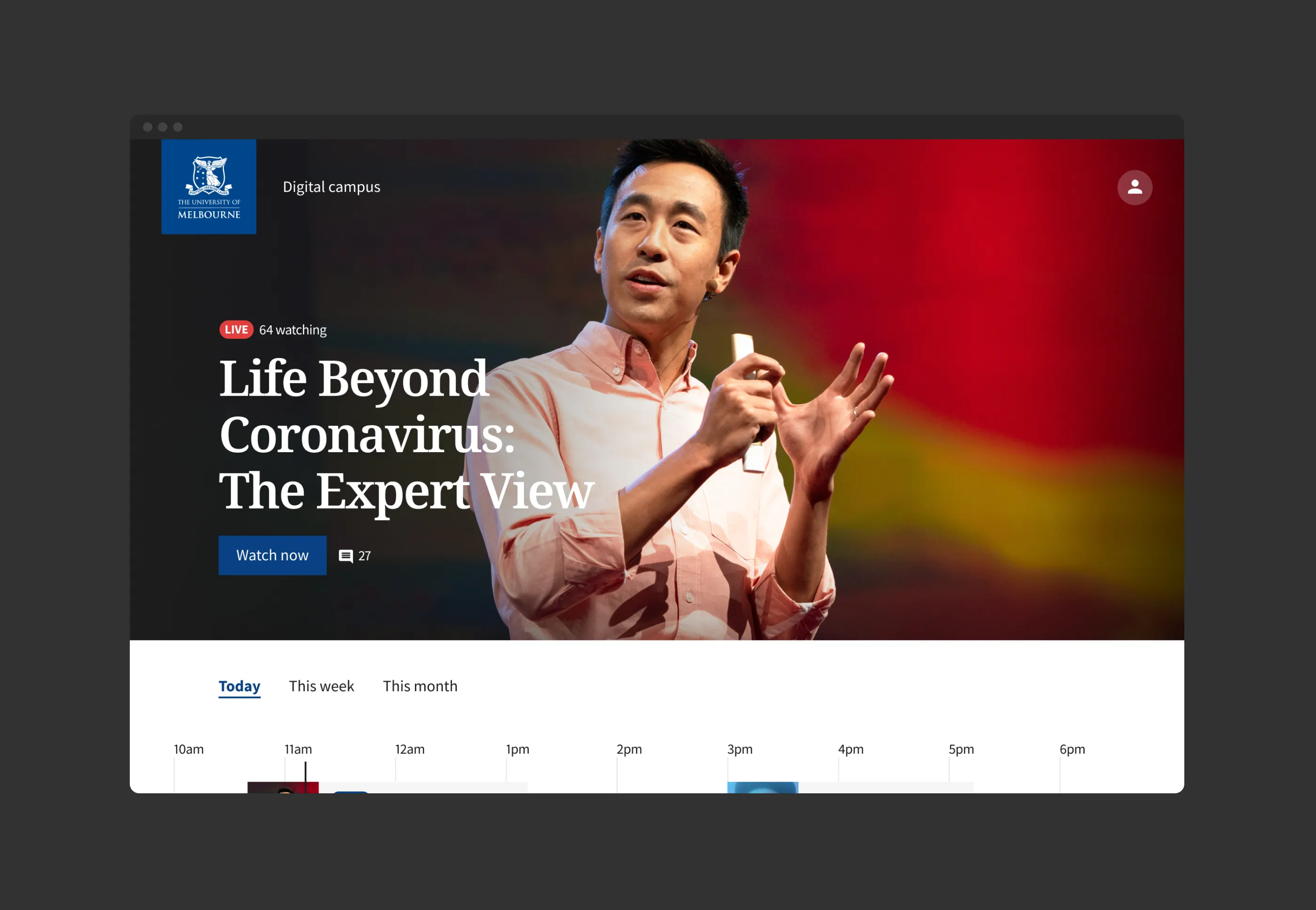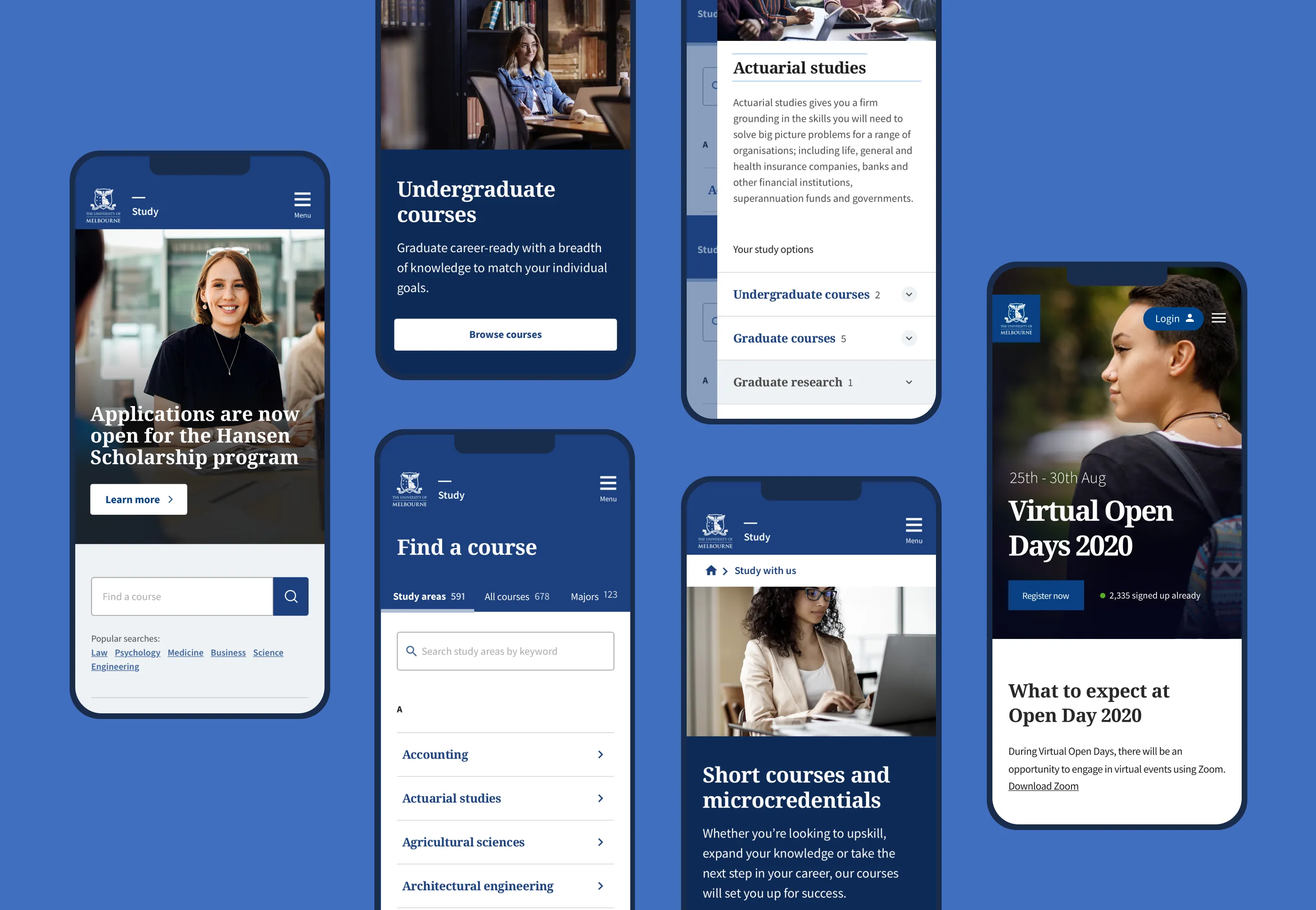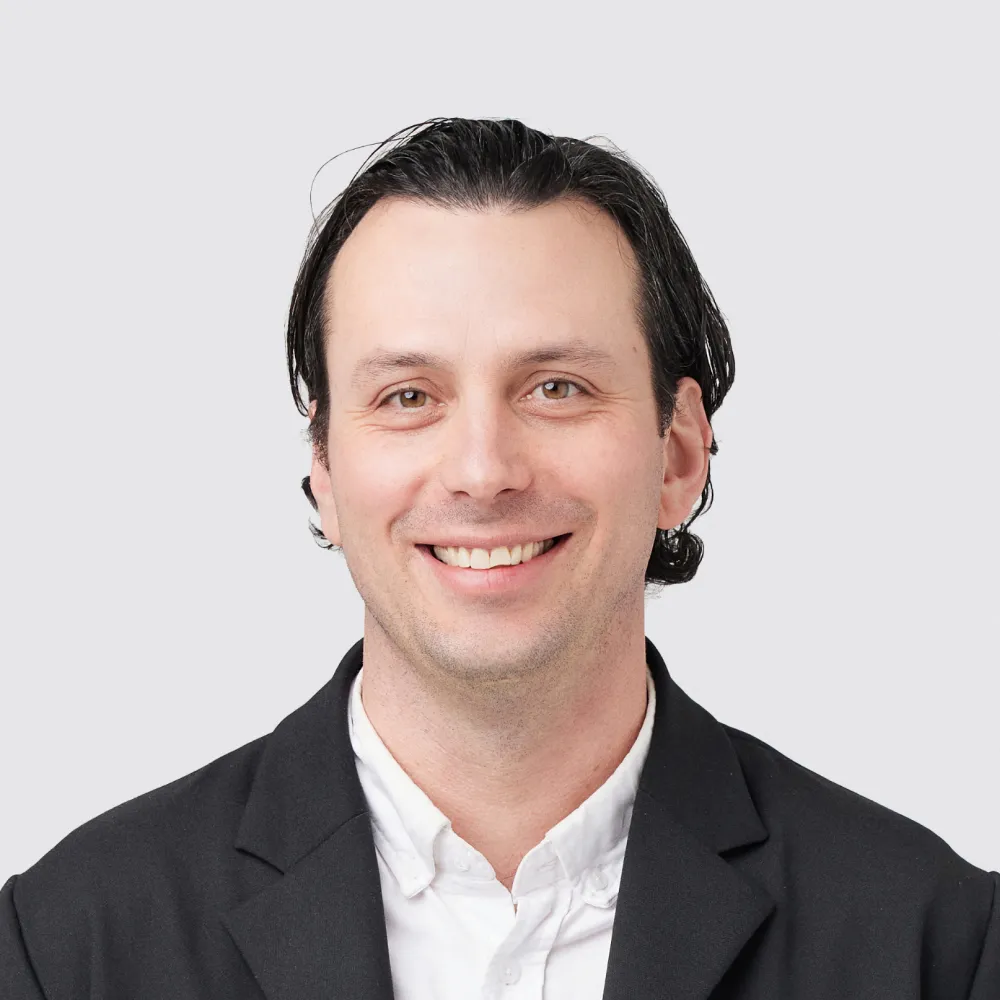 Get in touch
Want to know more about creating a digital vision? Chat to Sam today.
Sam Mackisack
Executive Director, Creative and Strategy
Next Case Study
Monash IVF:
A more supportive and inclusive fertility experience