Speckle
Taking on unfair lending with a disruptive product: ethical loans.
In partnership with Good Shepherd Microfinance and NAB
Every year, millions of Australians turn to short term loans to help make ends meet.
Unfortunately, when they most need a helping hand, they end up getting gouged with unreasonable interest rates and hidden fees. This leads to spiralling debt and financial instability, leaving people stuck in a cycle of worsening debt.
In partnership with Good Shepherd Microfinance, NAB invited Today to help develop a first-of-its-kind: an ethical short term loan for those experiencing financial stress that looks to improve their financial wellbeing, rather than prey on their disadvantage.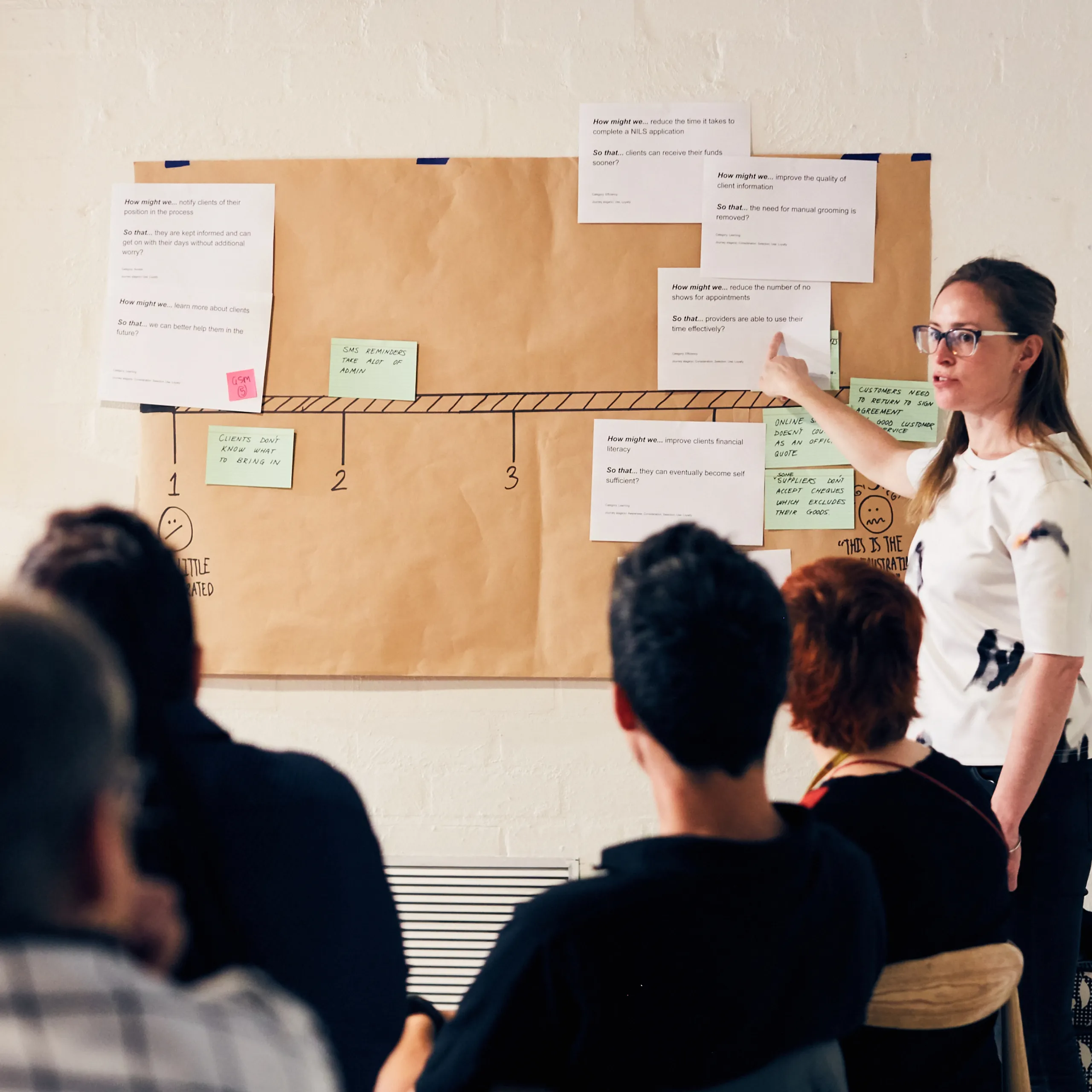 We spoke to a diverse range of people in their homes and workplaces as they experienced the daily circumstances that push them into short term loans.
We learned that people didn't often didn't self-identify as being "financially excluded", and felt a real shame from using short term loans. This stigma was pushing them to secretive behaviour that makes financial matters worse. These loans were often sought late at night when customers were in a squeeze. They were experiencing stress and wanted to make a quick decision and get fast approval—they wanted relief.
Our strategy, experience design and front end development resulted in a digital brand experience that puts human outcomes over loan conversion. In practice, this meant not only making the product transparent and accessible, but offering other support that may better suit their needs, and initiating a conversation about healthier financial behaviour.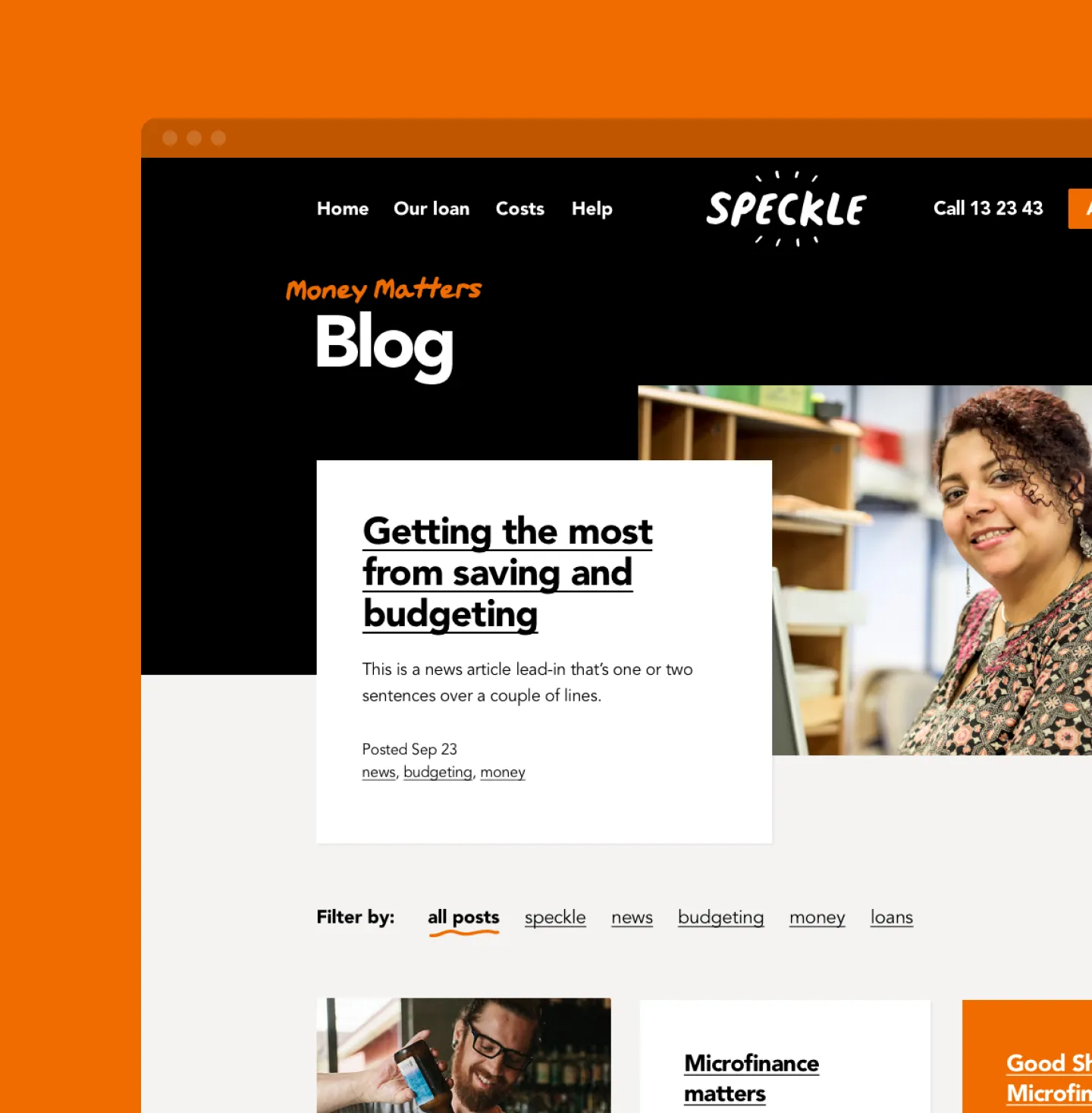 Tomorrow
We envisioned a new product that offered people a better way forward: Speckle, a small loan with nothing to hide.
Speckle needed to be just as quick and easy as its competitors, but leave people feeling comfortable with the choice they'd made.
Speckle launched publicly in February 2018, and in 18 months they helped more than 5,000 people with short-term loans, saving them more than $1,000,000 in fees and interest.
Success is providing a fair short term loan, but also helping people become more financially secure so they can avoid these loans altogether.
*Speckle is not lending at the moment, and Good Shepherd Microfinance has become part of the parent org Good Shepherd ANZ. You can speak to the Good Shepherd ANZ team about no-interest loans.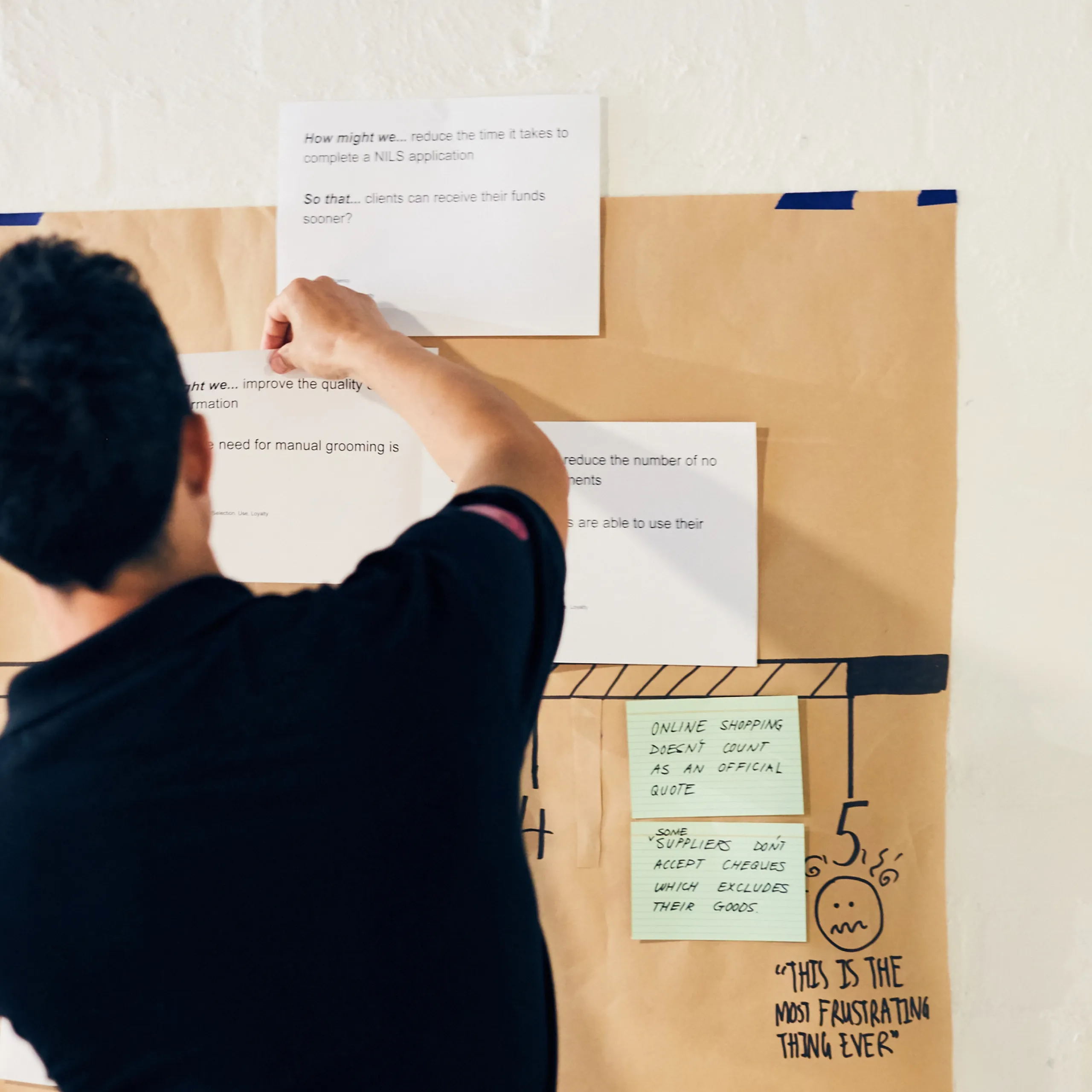 1
My personal experiences with financial abuse have led me to my career at Good Shepherd Microfinancewhere our purpose is to support women's financial wellbeing. Unfortunately, new research reveals that the number of women using payday loans has been increasing, and women are also more likely to use payday loans from a younger age than men. These loans may offer a quick fix to unexpected expenses such as back-to-school costs or car repairs, yet for many people, they're often left feeling trapped in a vicious cycle of debt.

Corinne Proske, General Manager at Good Shepherd Microfinance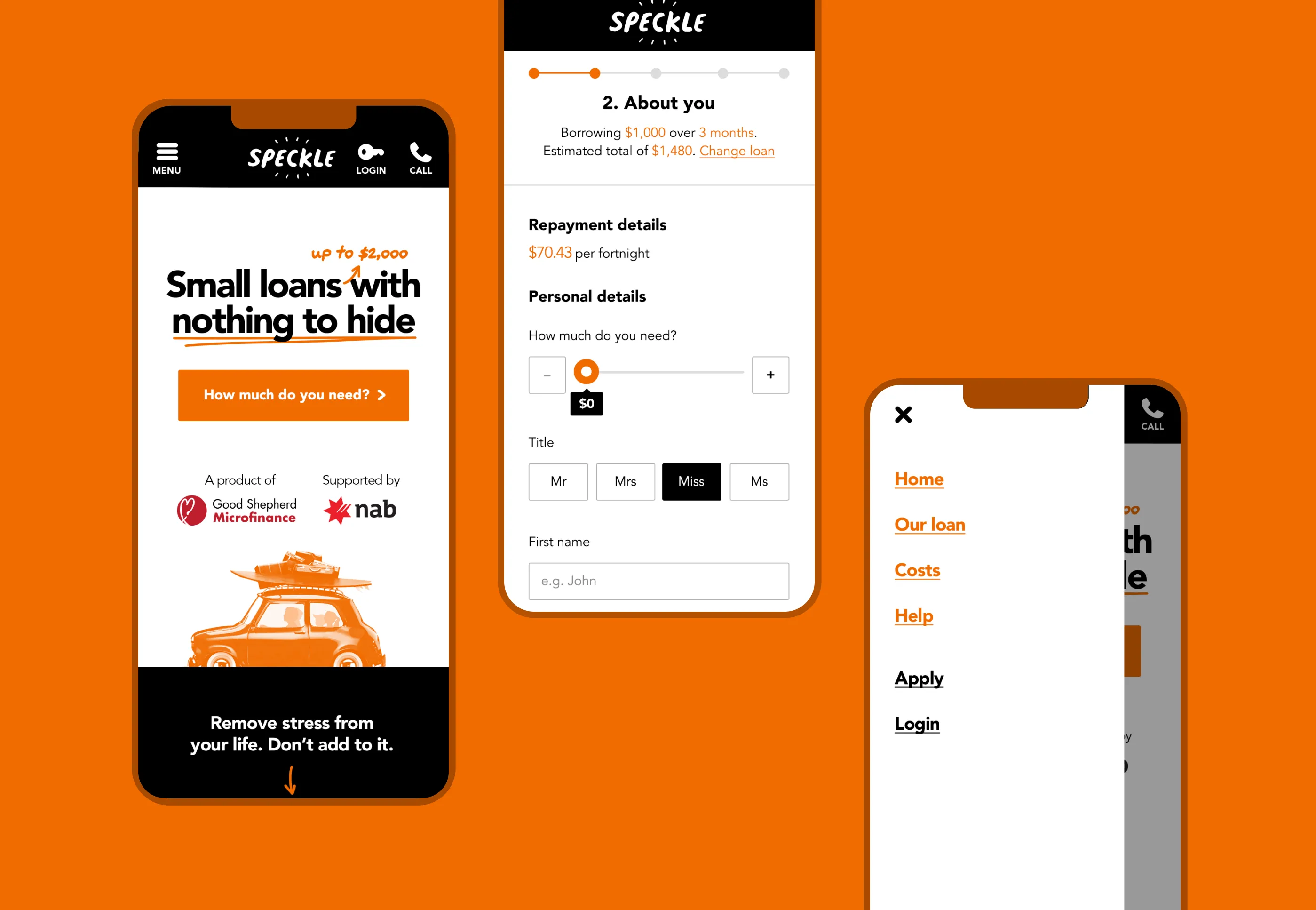 Awards
Good Design Awards
Winner in Social Impact
2018
Want to know more about building disruptive products? Chat with Jacob today.
Jacob Zinman-Jeanes
Design Director
contact+jacob@today.design