Monash IVF
A more supportive and inclusive fertility experience.
In partnership with Monash IVF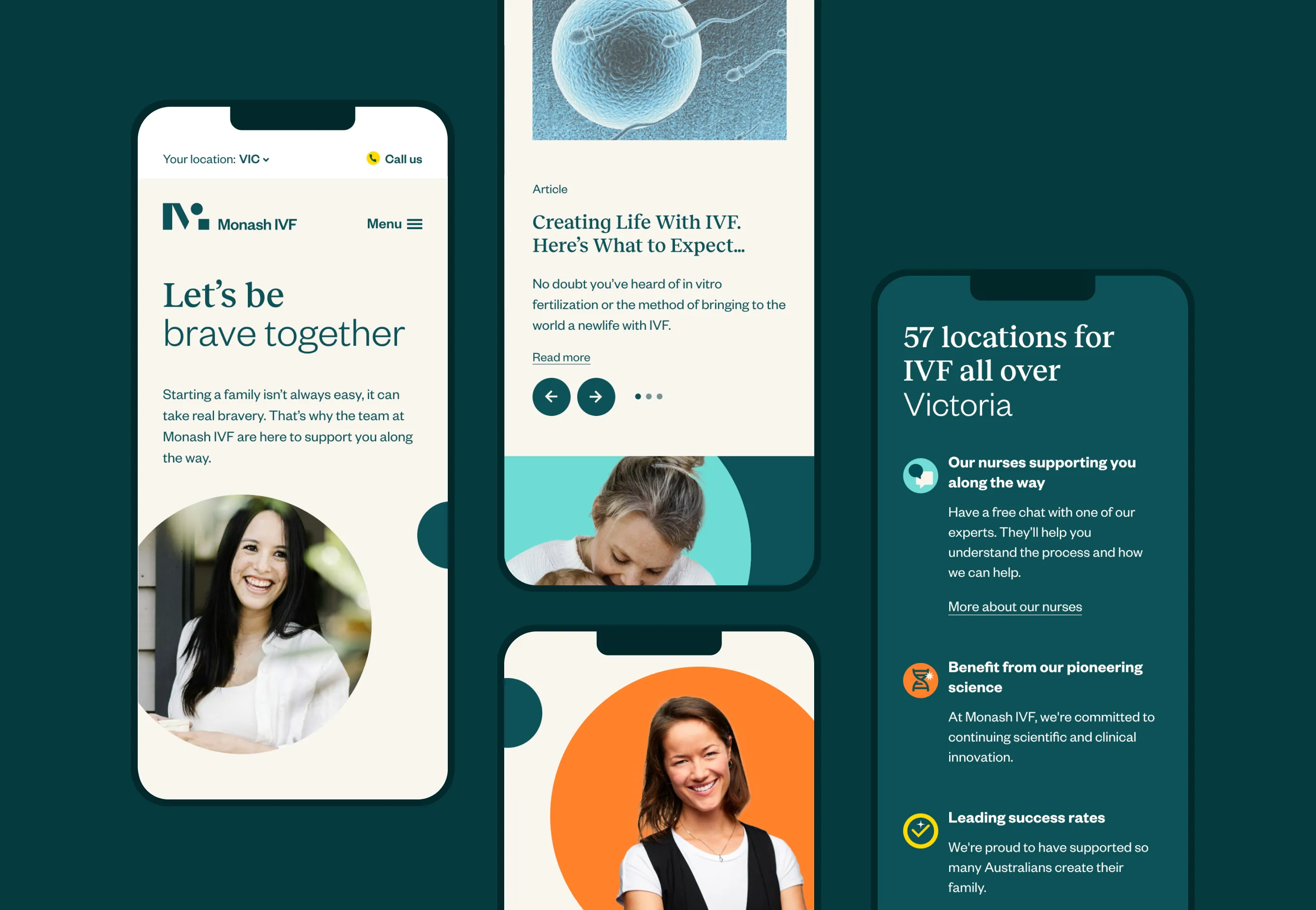 Monash IVF is Australia's oldest provider of IVF services, achieving the world's first IVF pregnancy in 1973.

After completing a bold rebrand in 2021, Monash IVF needed a digital experience that embodied its new and more inclusive positioning.
We worked alongside Monash IVF to create a supportive, user-centred digital experience that connected people with the right information and services at the right point in their fertility journey.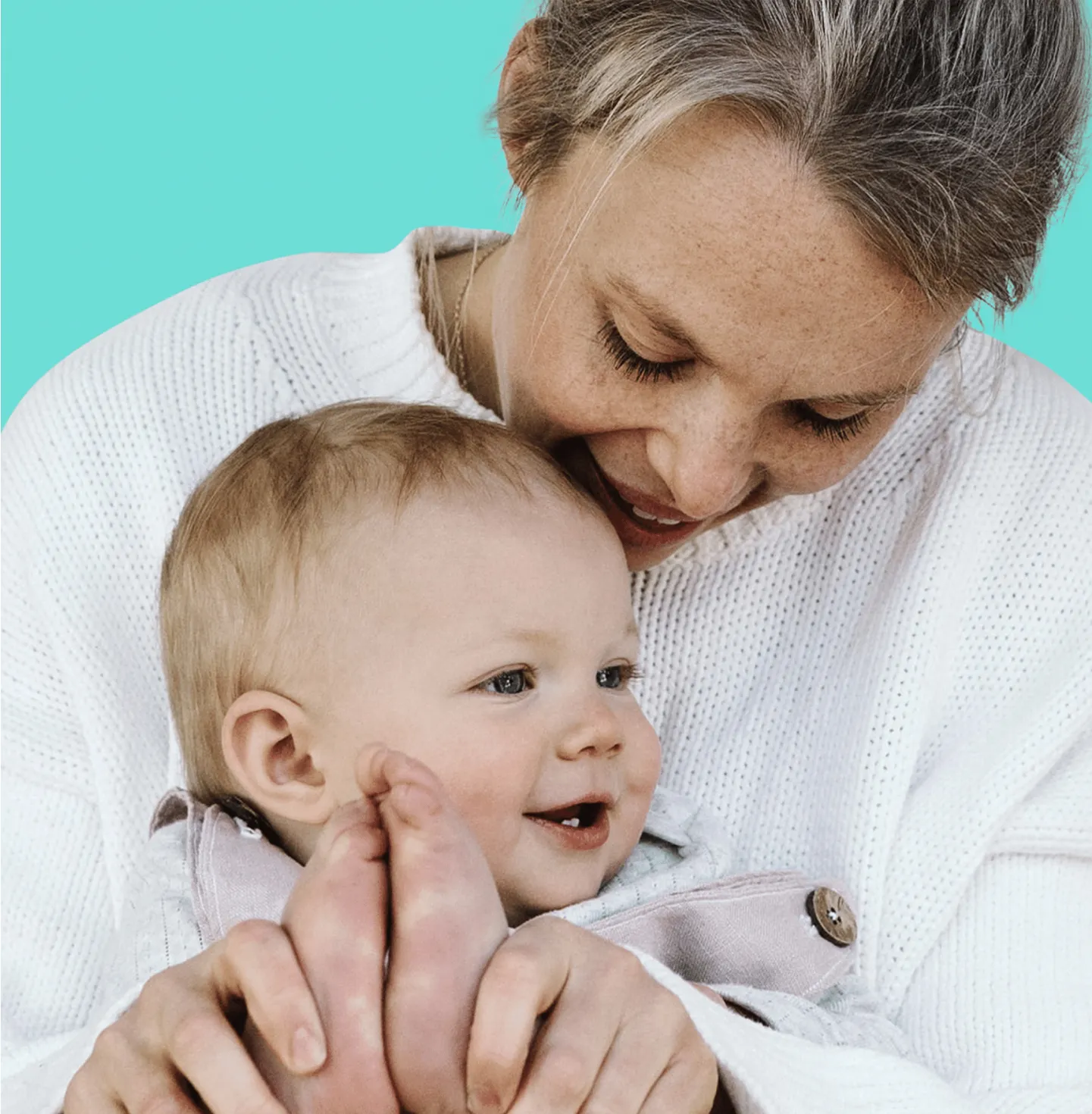 Through multiple discovery workshops working with numerous Monash IVF team members, including fertility doctors, nurses and marketing experts, we heard time and time again about the commonalities between people trying to conceive.
This discovery led us to move away from a digital experience framed around labels—such as "older parents" and "LGBTQIA+" – which only reinforce difference and stigma and move towards inclusive content and user journeys based around what people need rather than how they identify.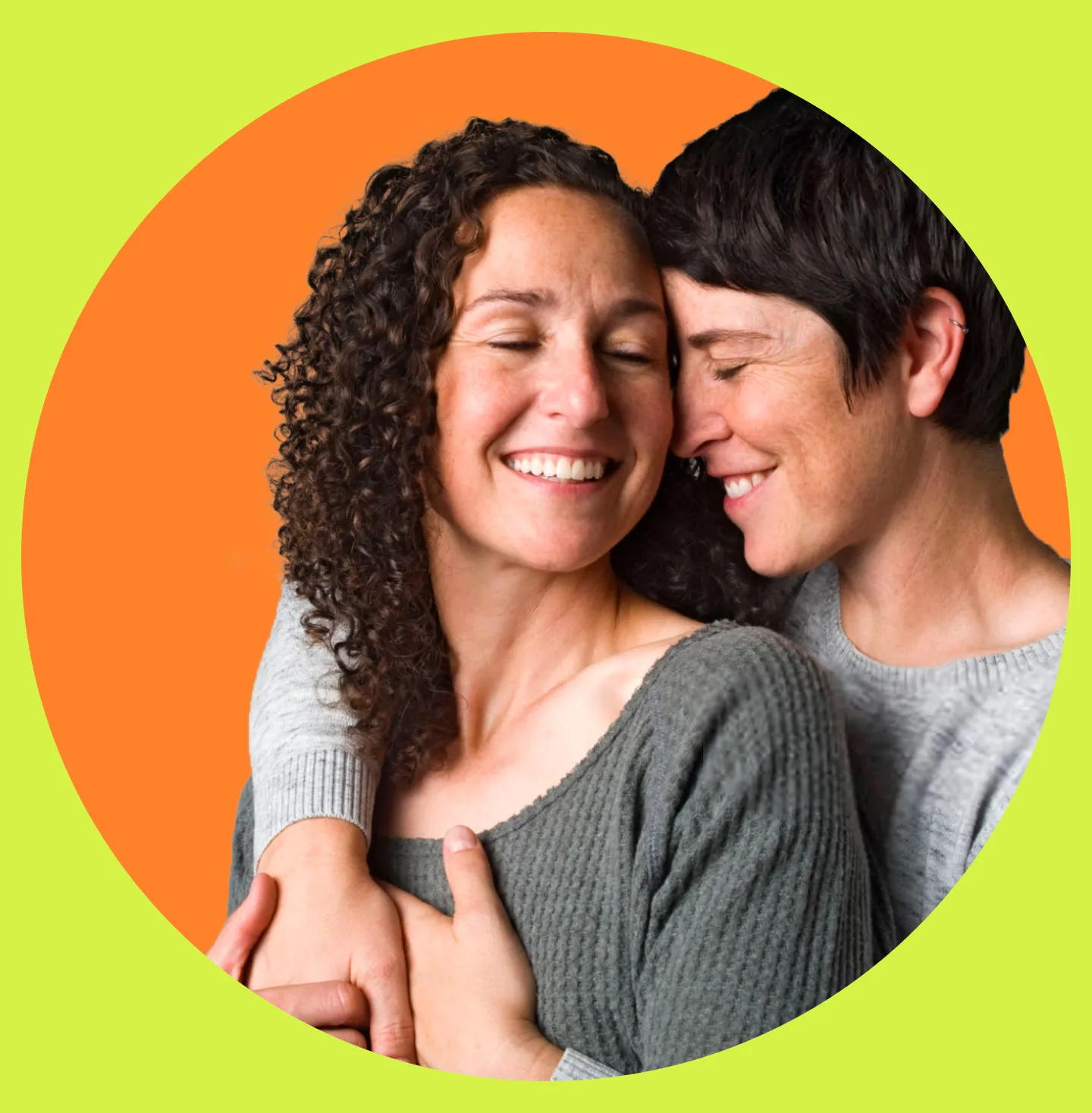 Tomorrow
The result is a beautiful, inclusive digital experience that acknowledges and supports people on their fertility journey.
Since launch, there's been a 42% increase in organic goal completion and in the future we see this supportive platform assisting more and more people who have until now, felt excluded by traditional IVF processes.
The solution is powered by a robust and comprehensive technical feature set enabling location-based content, appointments, payments and purchases.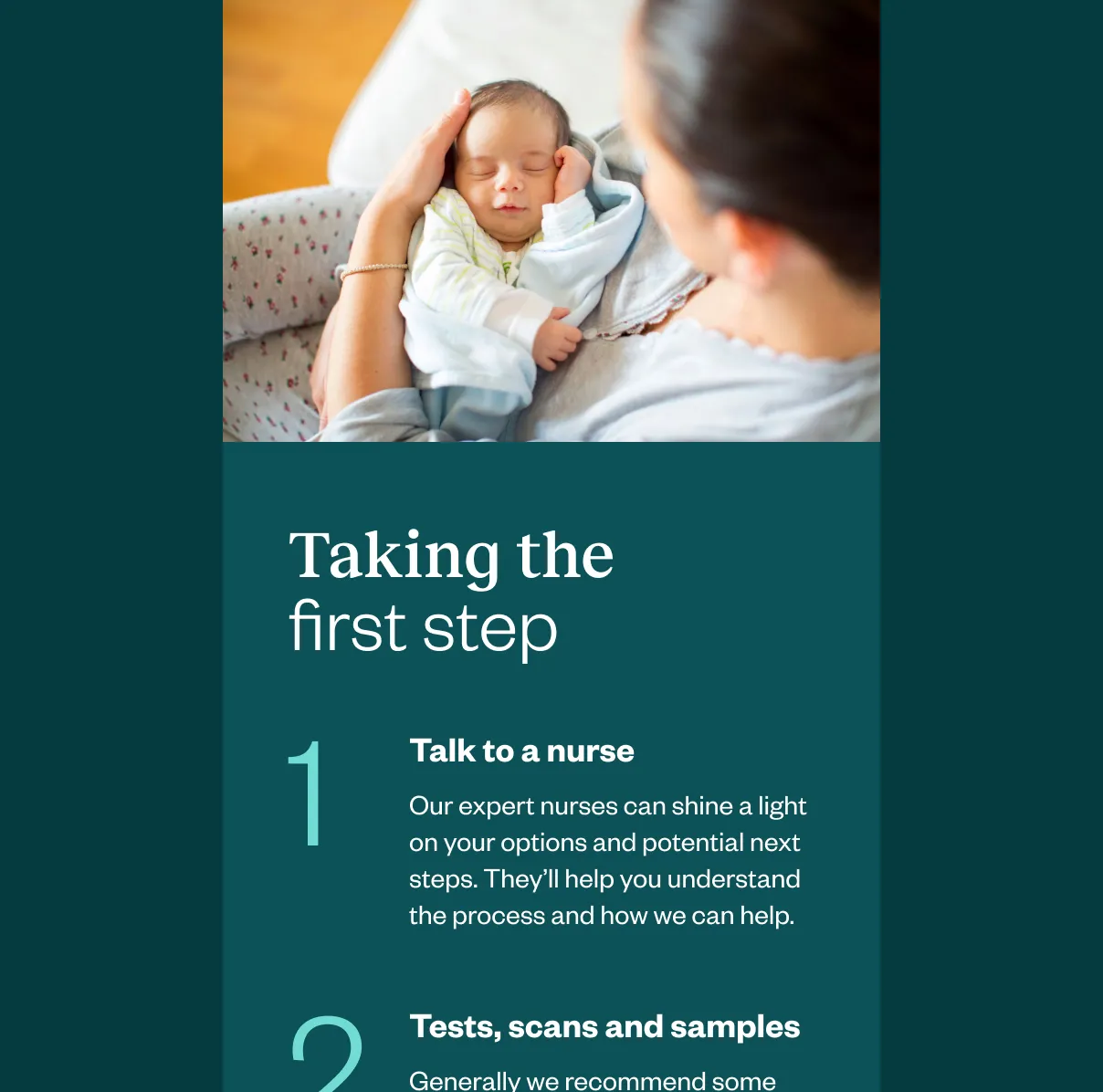 1
The Today team was very committed to achieving a high-quality outcome for us. The technical skills of the team were excellent, and they were very personable to deal with.

Fiona Allen, Chief Marketing Officer, Monash IVF Group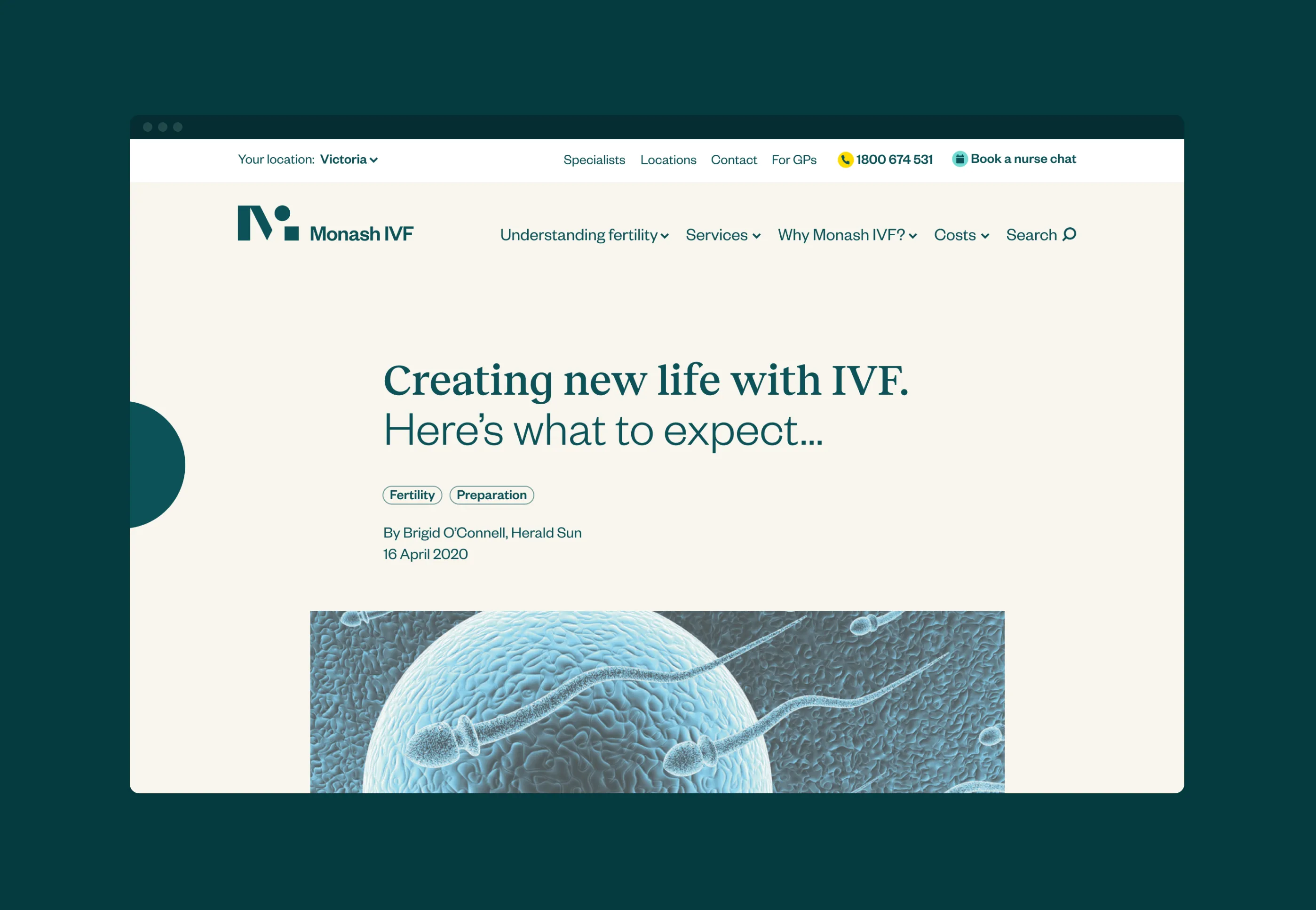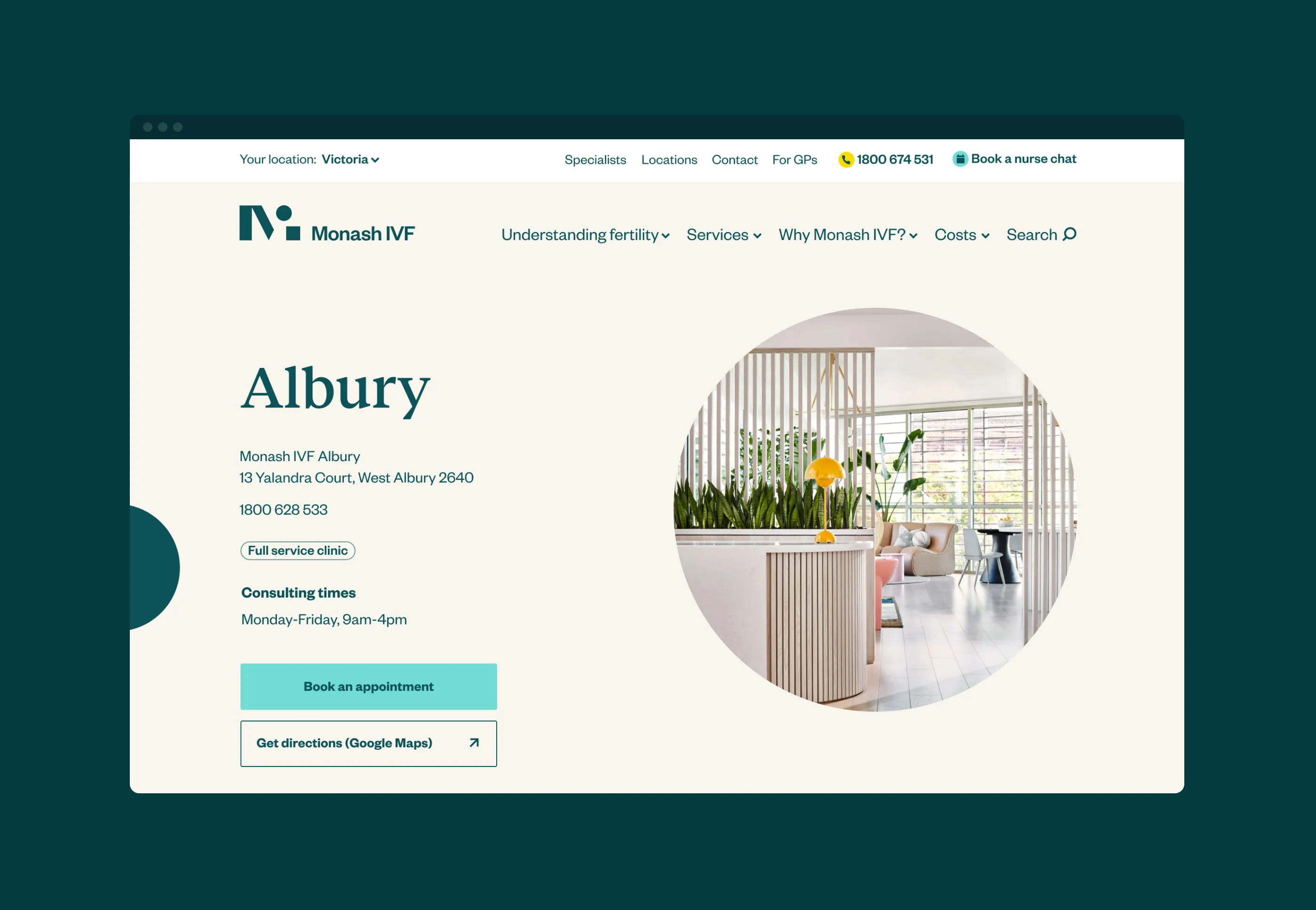 Awards
Australian Design Awards
Gold in Digital, New Service or Application
Silver in Digital, Health
2023
Good Design Awards
Winner in Digital Design: Web Design and Development
2022
Melbourne Design Awards — Better Future
Silver in Digital: Health
Silver in Digital: New Service or Application
2022
Australian Web Awards
Winner in Health
2022
Premier's Design Awards
Finalist in Digital Design
2021