Kanyirninpa Jukurrpa
Brand and digital design to showcase Martu people's thriving culture and country.
In partnership with Kanyirninpa Jukurrpa and Martu people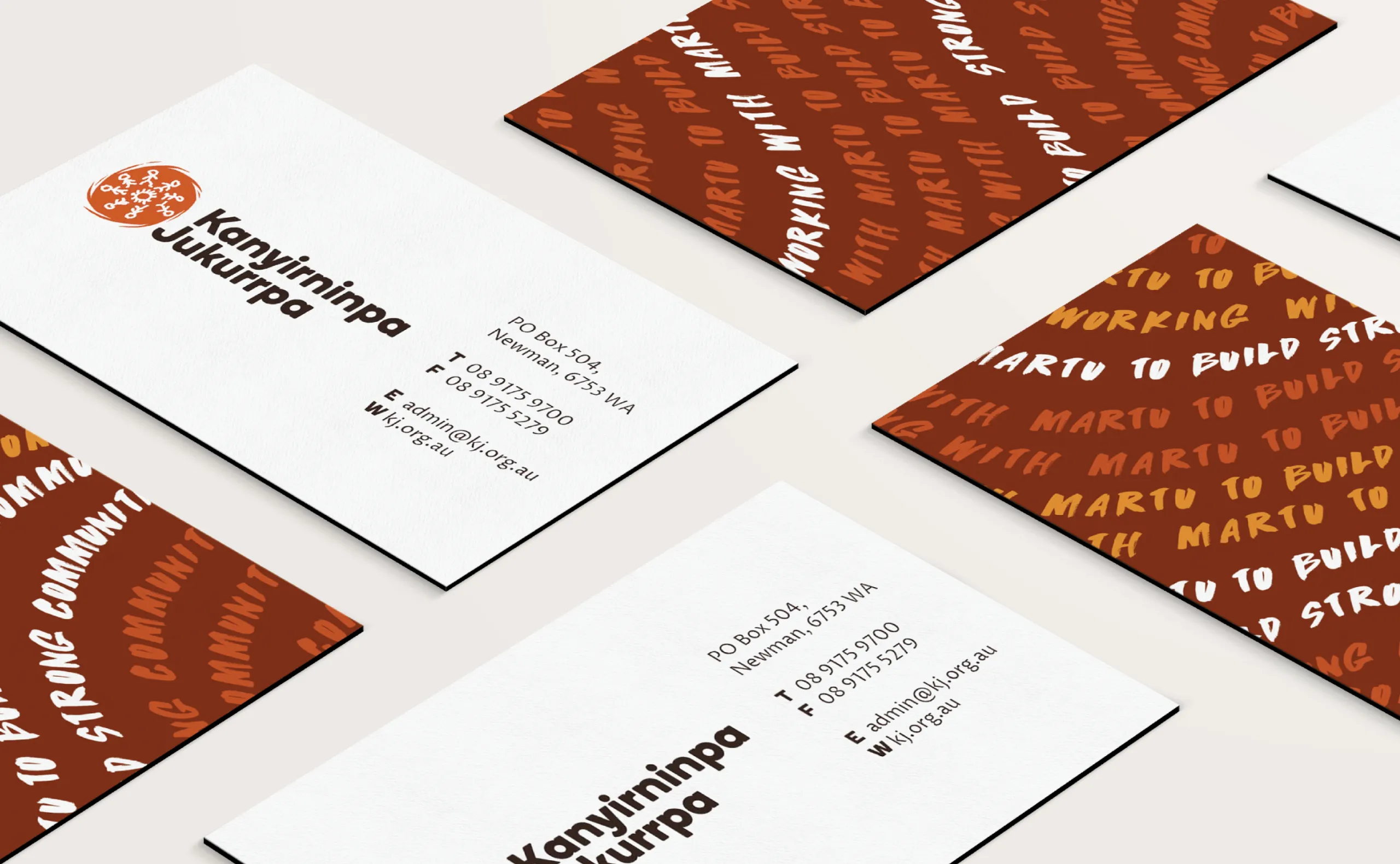 Kanyirninpa Jukurpa (KJ) is a Martu-led organisation focused on delivering environmental, cultural and social programs as a way to maintain Martu cultural identity.
KJ wanted a brand and website experience to better reflect the strength, resilience and resourcefulness of Martu people – a small group of Indigenous people who had no whitefella contact until the mid 1960s.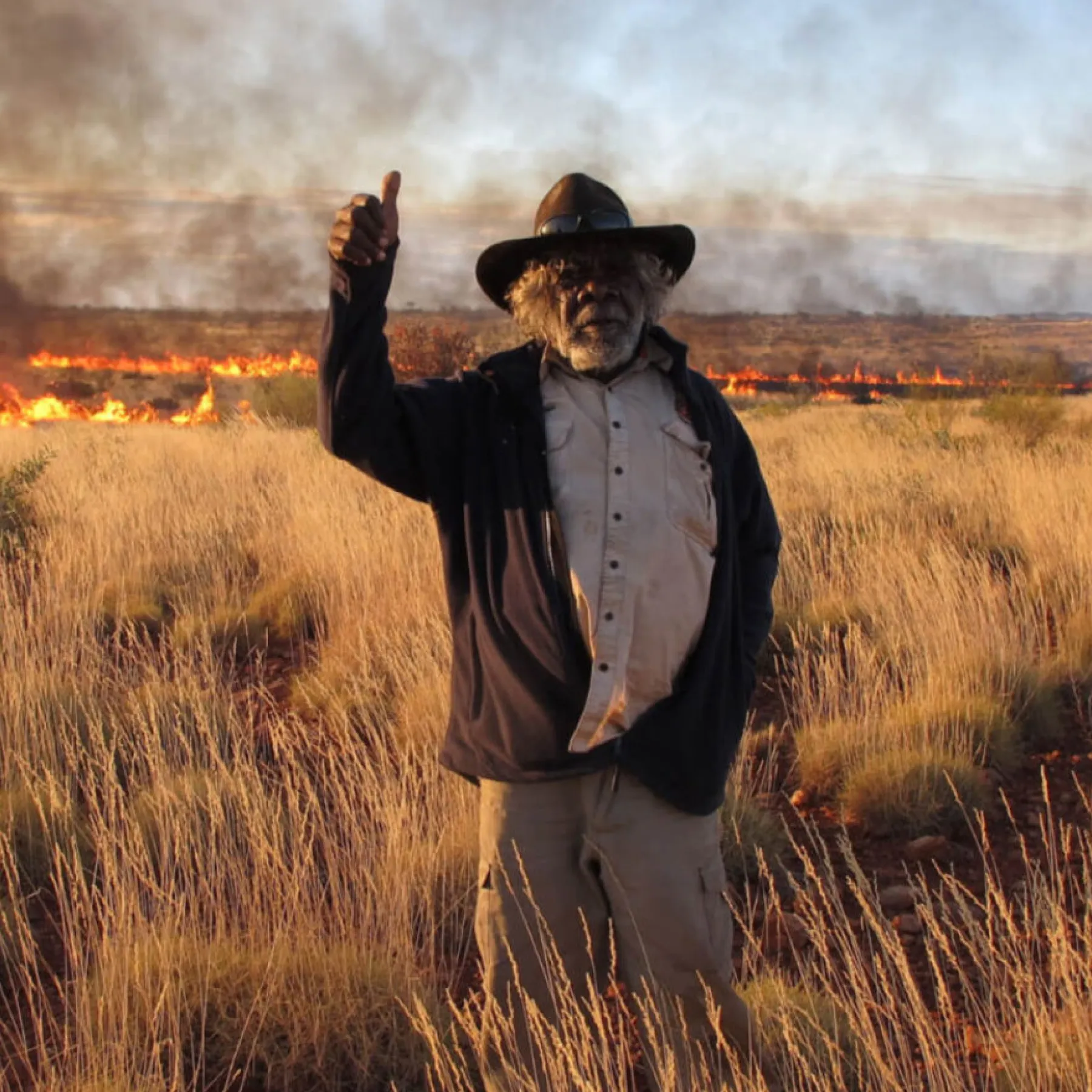 Guided by Elders, we worked with KJ to explore the deep connection between Martu people and the land.
It was this connection to Country that drove our design approach, and helped us hone in on a theme of 'vibrancy'.

By working closely with the community we developed a visual design that was bold, vibrant, expressive and clear —while still retaining the tone and identity that makes KJ uniquely, and proudly, Martu.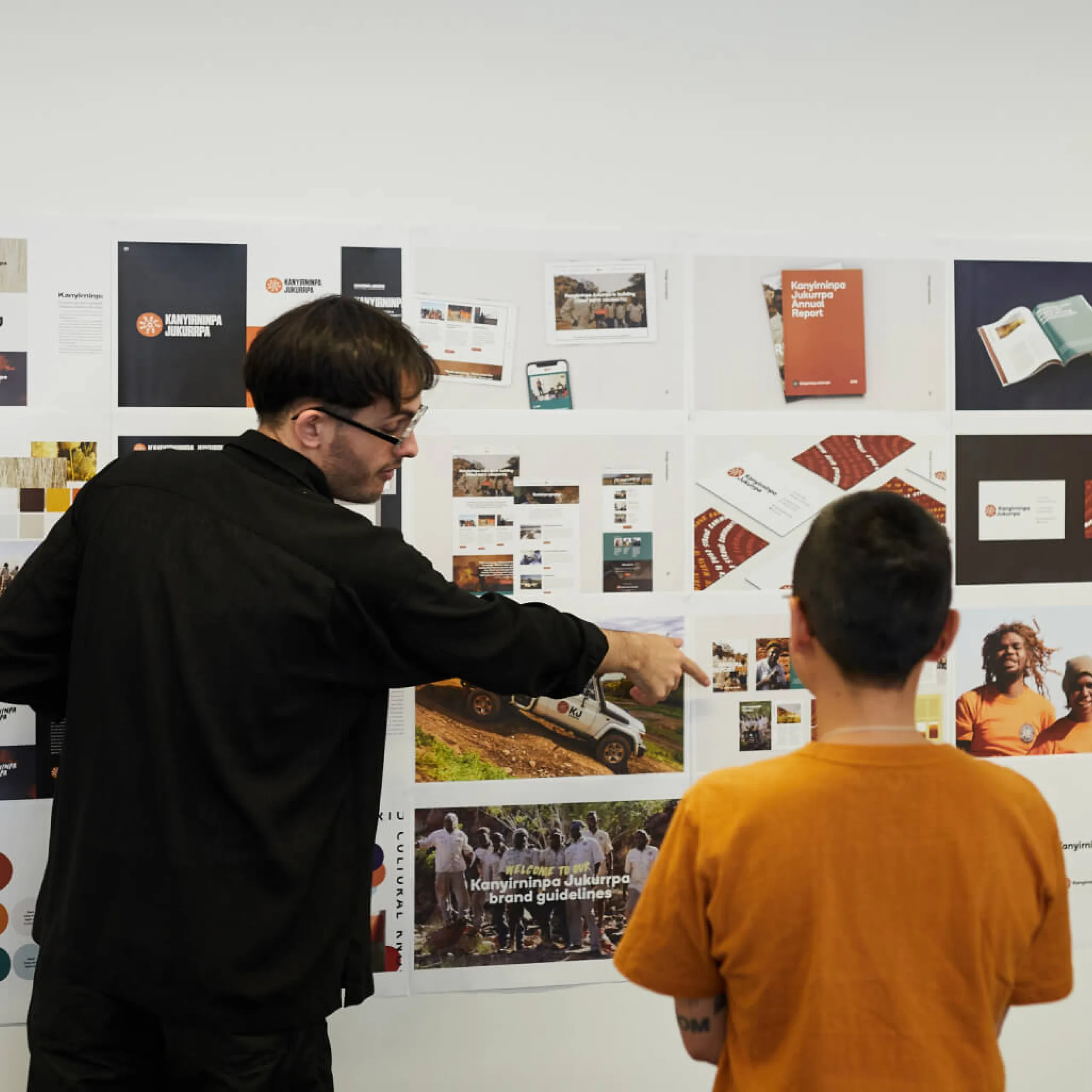 Tomorrow
The brand, and subsequent website design, honours the depth and vibrancy of Martu culture and provides visitors with a window to their world.
By creating an impactful brand and platform, KJ is able to clearly share its innovative programs and better communicate their impact.
This helps create a pathway to more funding and ensures the longevity of the organisation's critical work.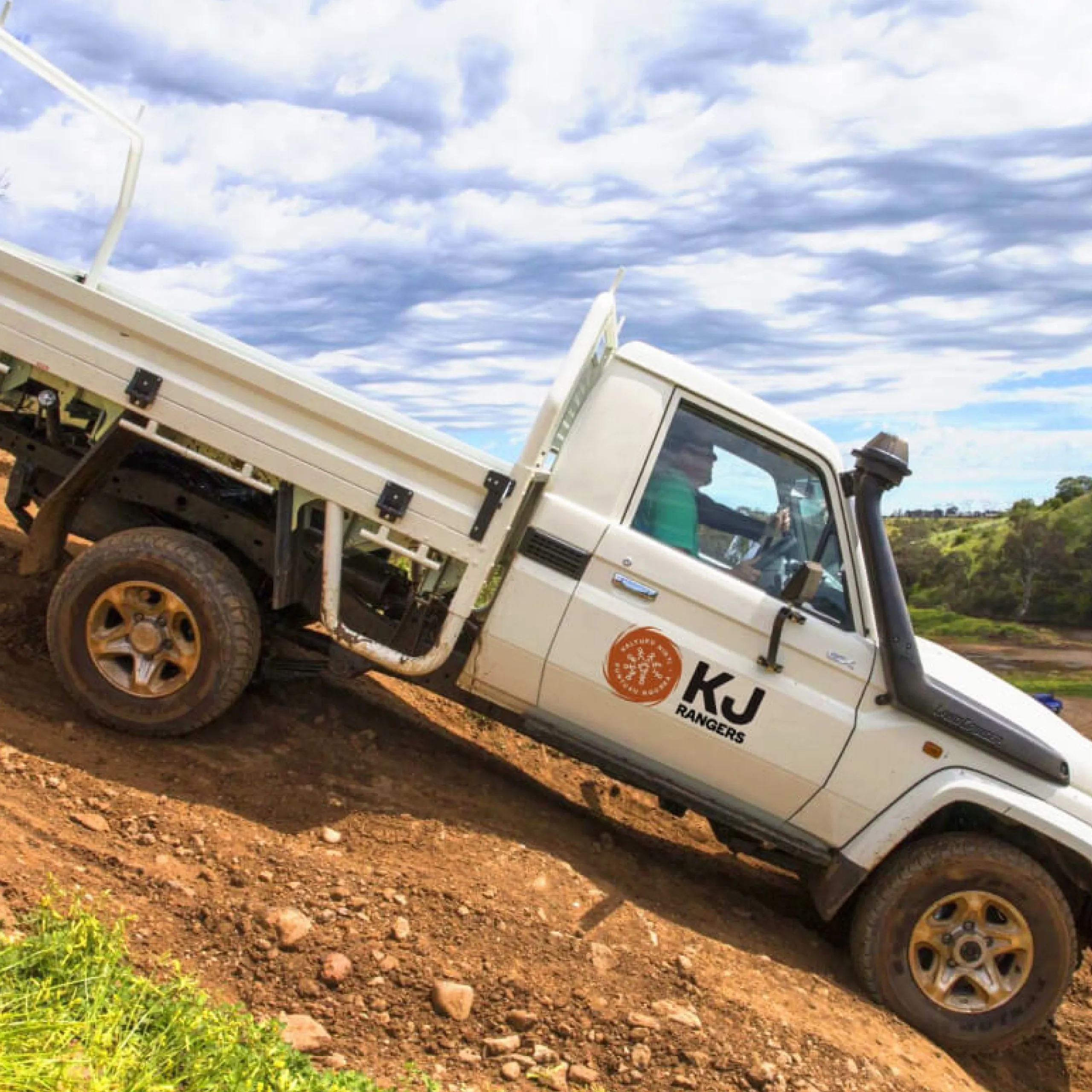 1
Today did a brilliant job of the KJ brand and website design. The team were able to capture the strength, warmth, and resilience of Martu culture through good design. They've proven to be great design partners for us. They are excellent collaborators—they listen, and respond with design work that is authentic, beautiful, and effective.

Zan King, Managing Director, KJ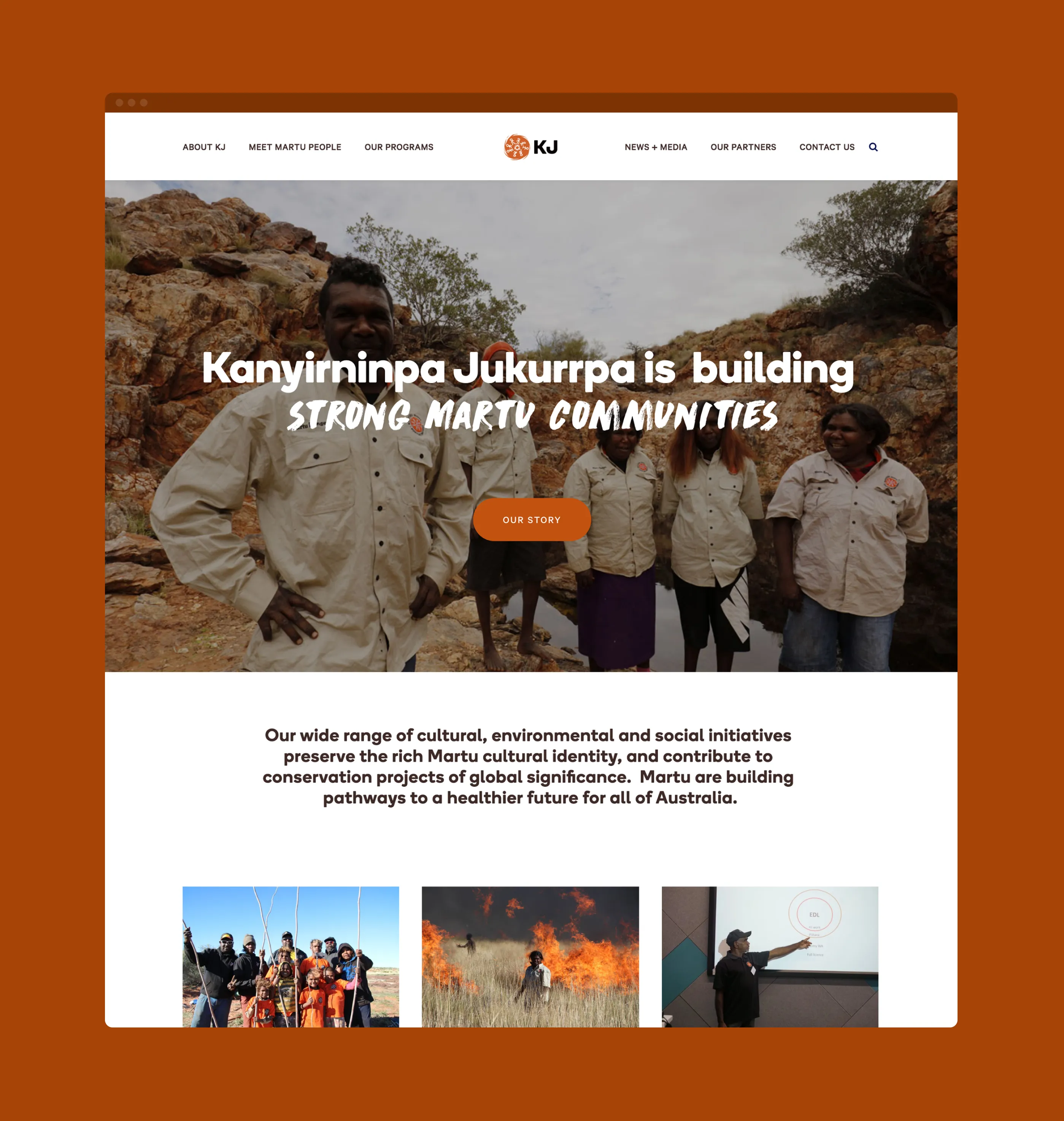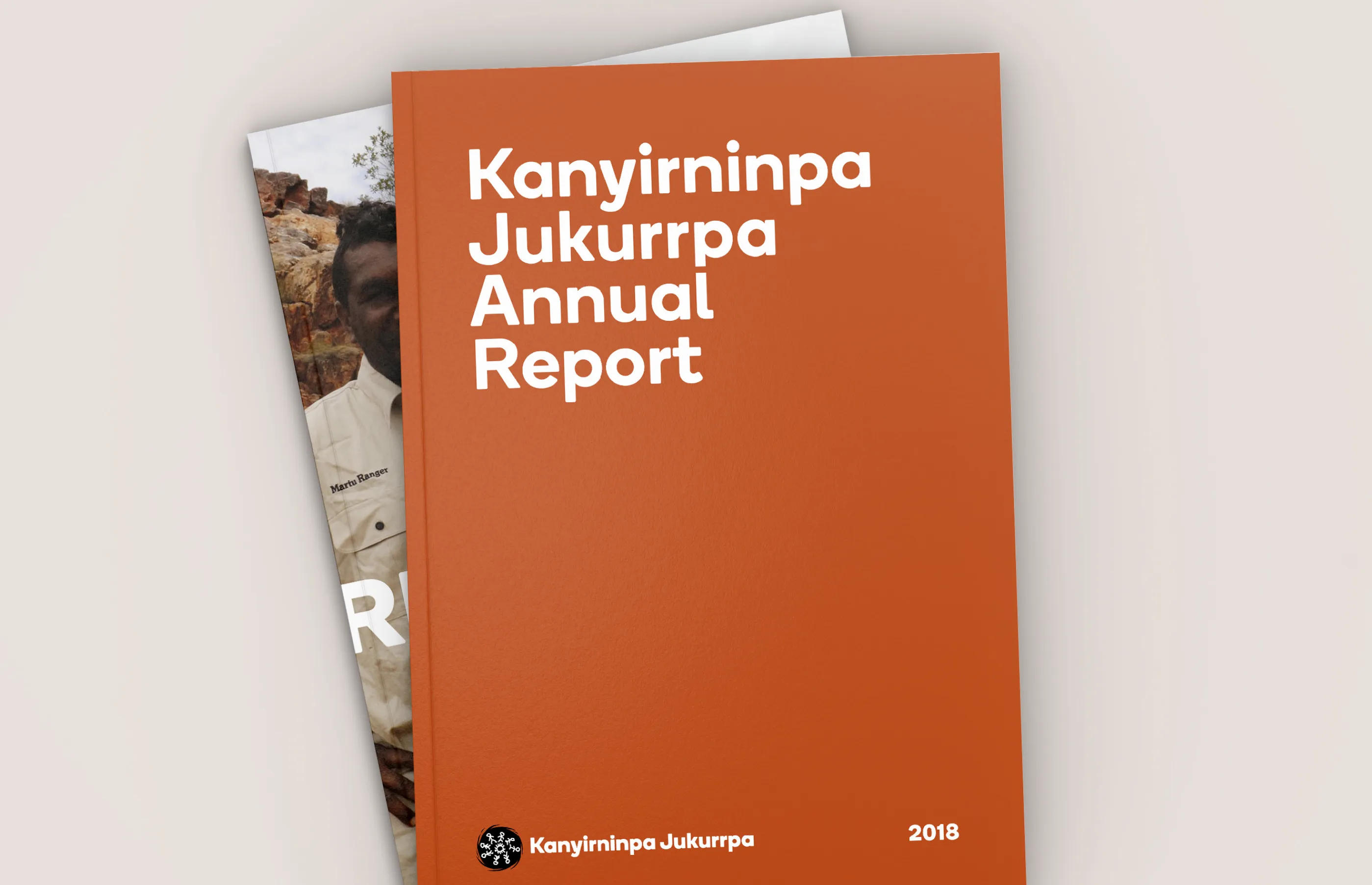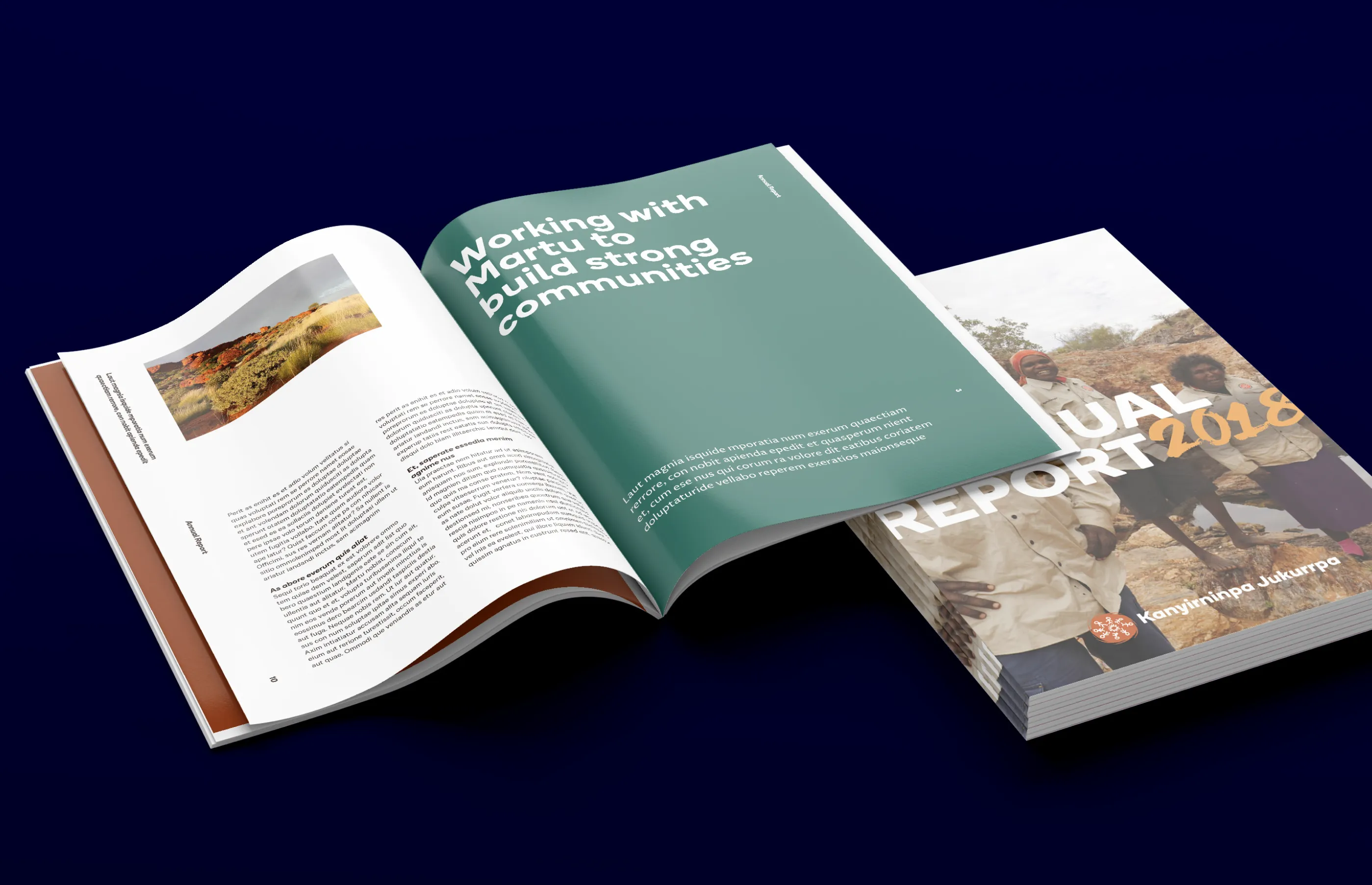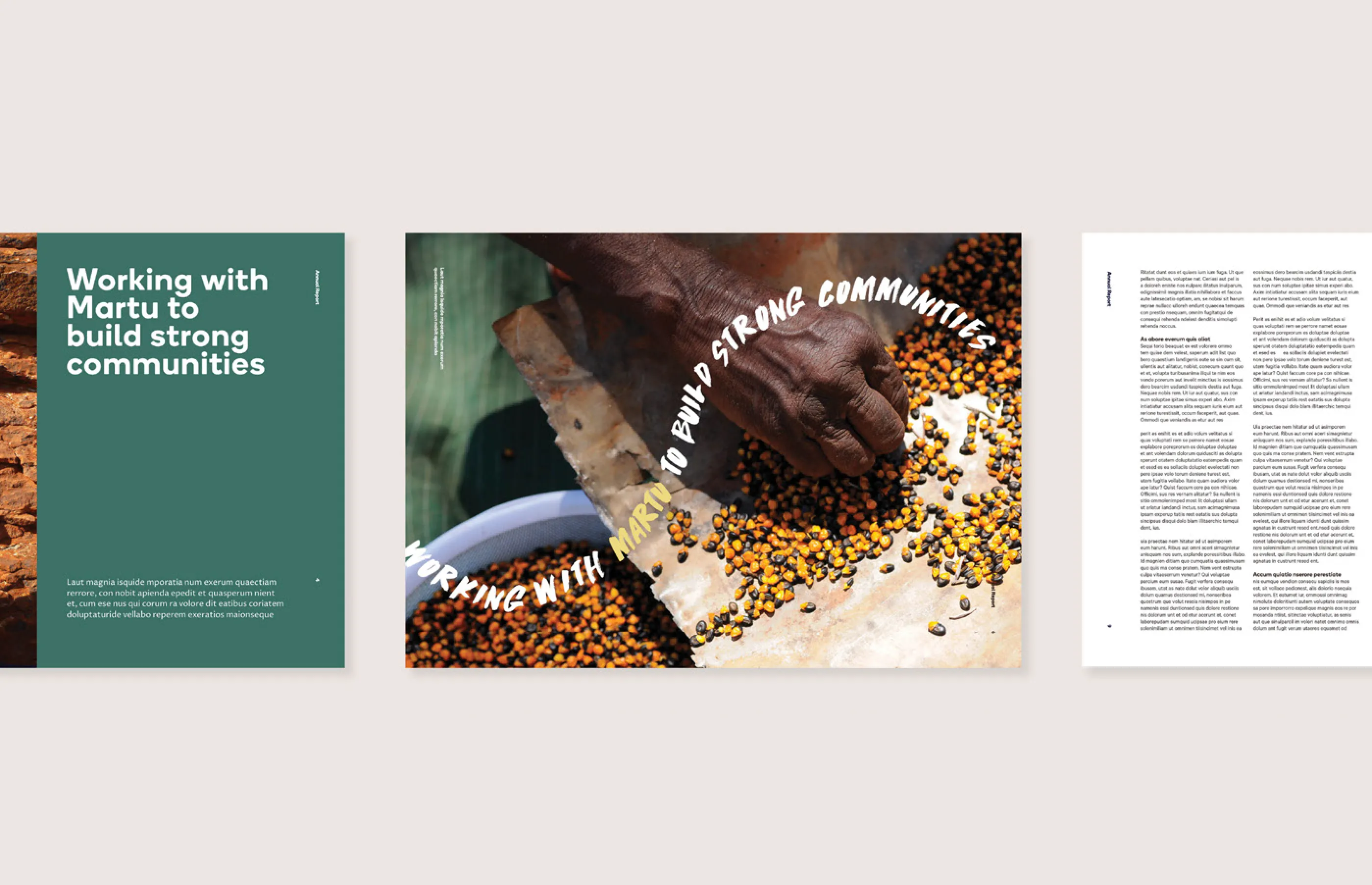 Get in touch
Want to know more about thoughtful brand design? Chat to Jacob today.
Jacob Zinman-Jeanes
Design Director
Next Case Study
St Mary's House of Welcome:
Inclusive brand design for an open access centre