Life! digital health
Scale and improve a preventative health program through digital experience.
In partnership with the Department of Health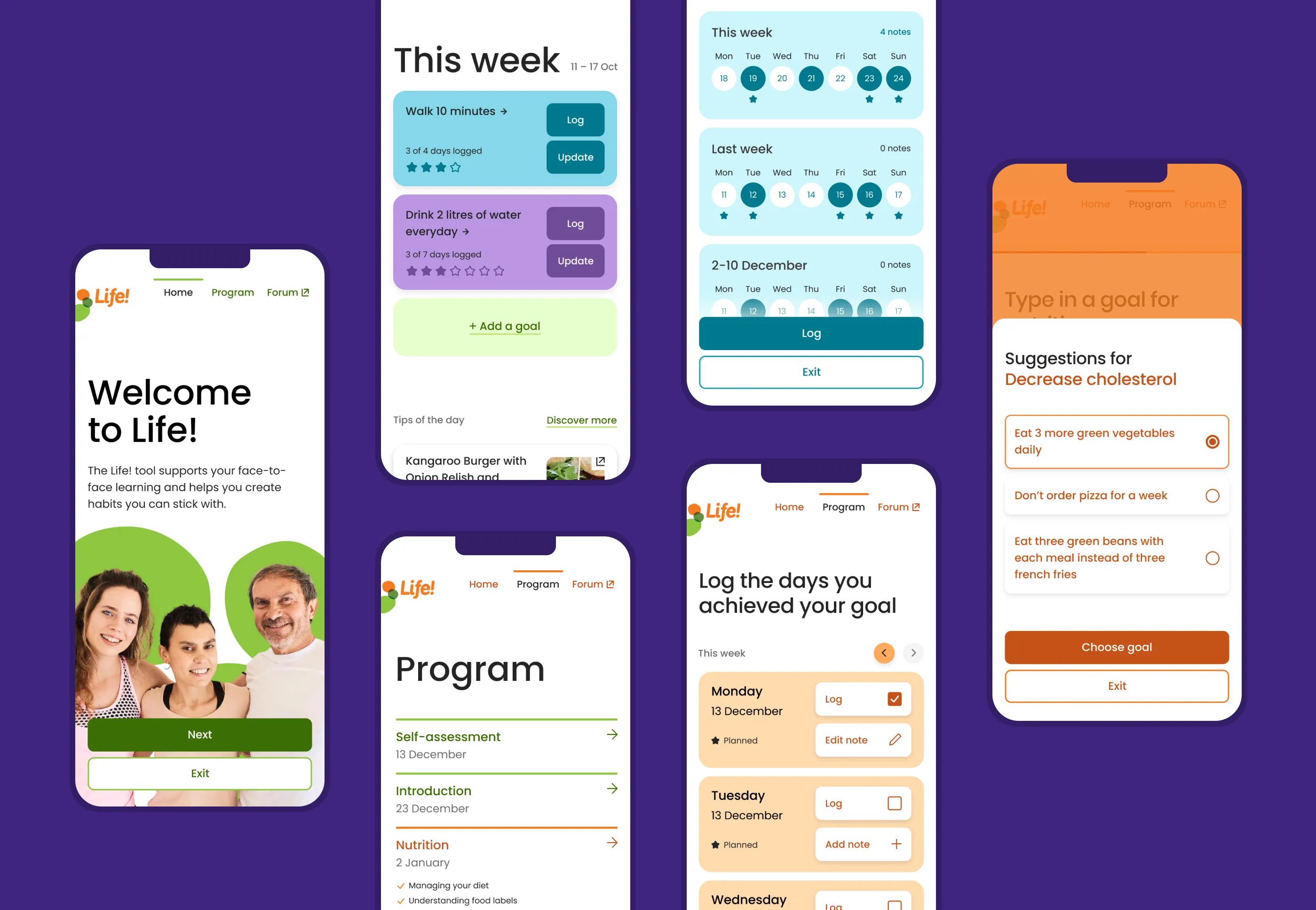 Life! is an established and successful preventative health program targeted at people with existing risk factors. It helps them sustainably improve their health, reducing the likelihood of developing type 2 diabetes and cardiovascular disease.
The opportunity was to augment the current in-person experience and help the program scale to reach more people without compromising its proven outcomes.
We worked hand in hand with the teams at Diabetes Victoria and the Department of Health to explore possibilities and design a future experience.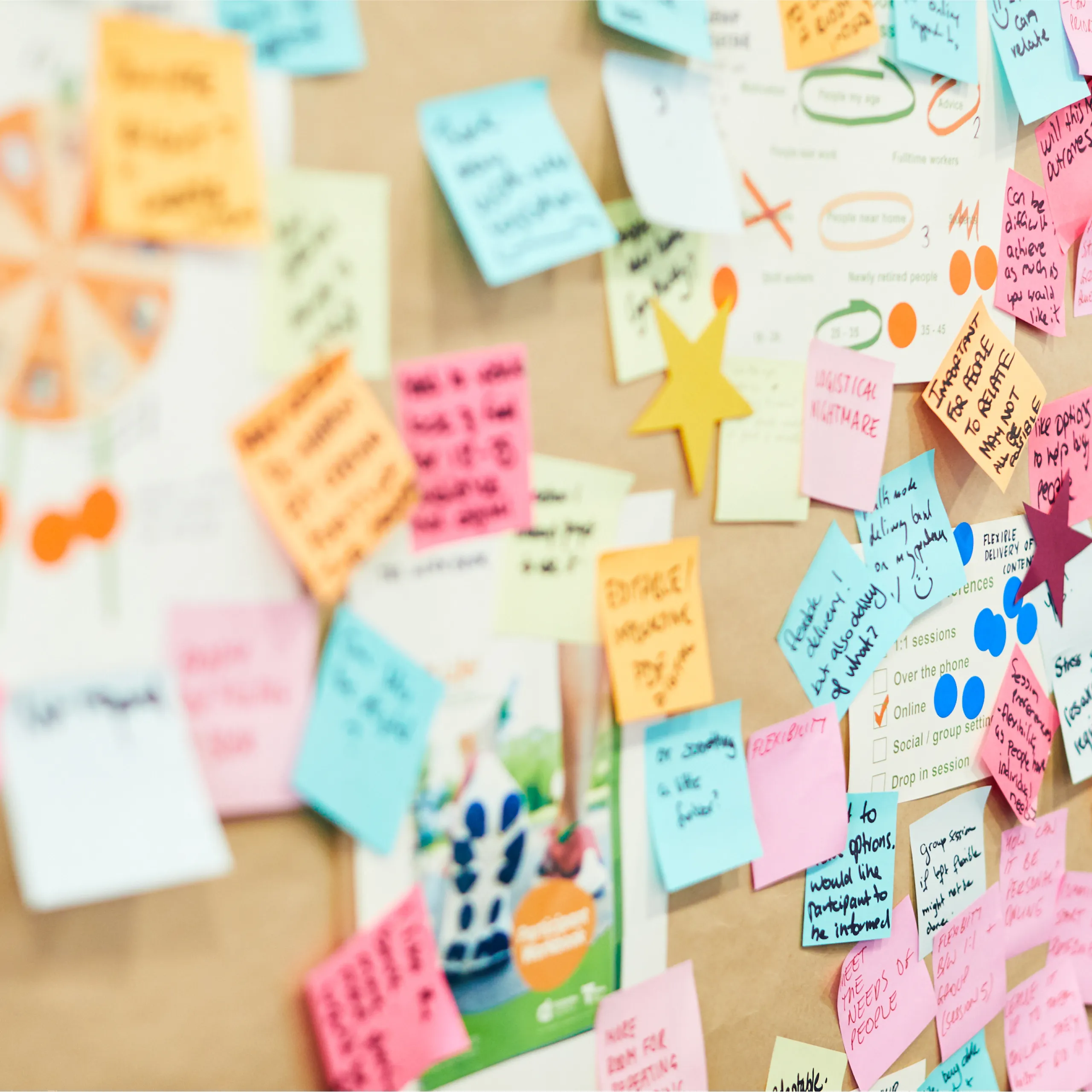 Today
To explore possibilities, we ran design workshops with past and current users, program facilitators and stakeholders.
The key opportunity was to create an experience that supported participants on their terms, providing more control and agency.
We established experience principles based on insights, including "Help me help myself", "Keep me motivated", and "Go further together".
We designed a personalised, guided content experience that helps users track progress, stay motivated, and change their behaviour, driven by Salesforce.
Key Features:
Content unlocked as you move through the program
Goal setting and tracking, and regular reflection
Bite sized learning between formal sessions; activities, quizzes, fact sheets and videos
Recipes and tips for motivations
Community space to connect with other program participants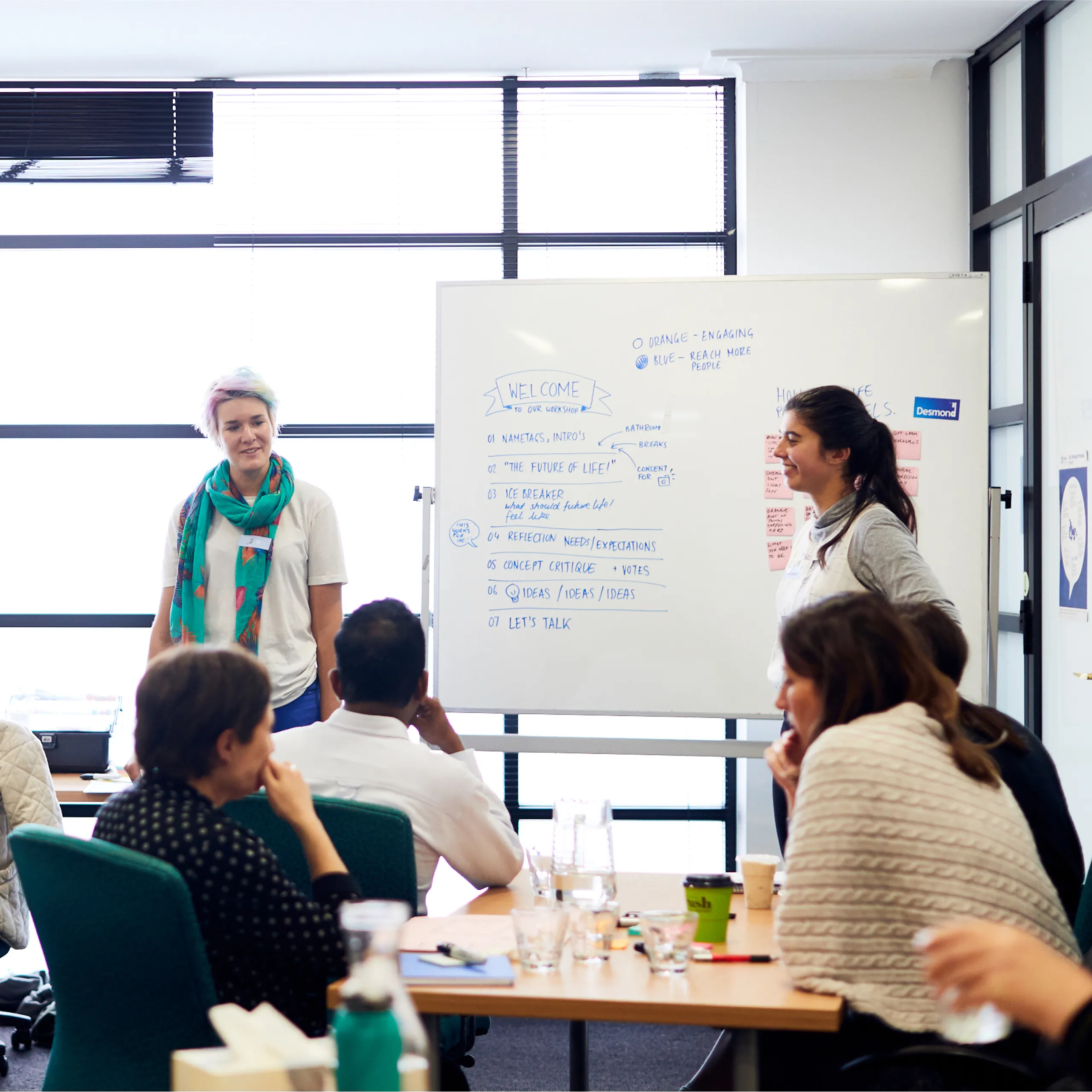 Tomorrow
4,200 people commenced the program throughout Victoria in 2021/22.
The 2021/22 program evaluation findings demonstrated that overall, the Life! Program was effective in improving participants' lifestyle behaviour (diet, physical activity) and physical outcomes (weight and waist circumference). In addition, 97% of the participants were satisfied with the program and would recommend it to others.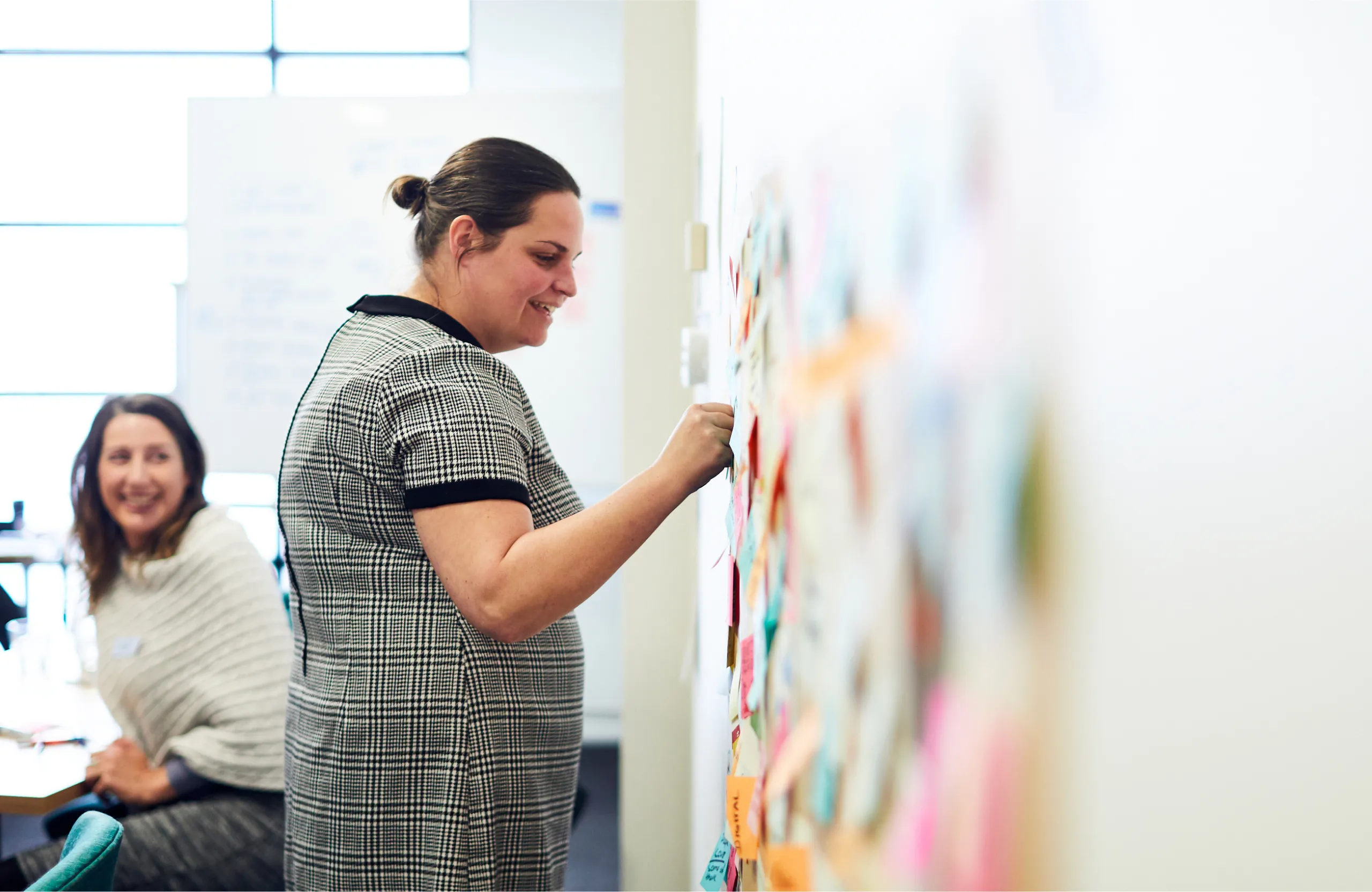 1
I completed my Life! Online training and wanted to say a HUGE well done! I am very excited to use this platform with participants, I can already see how successful this will be!

Life! Facilitator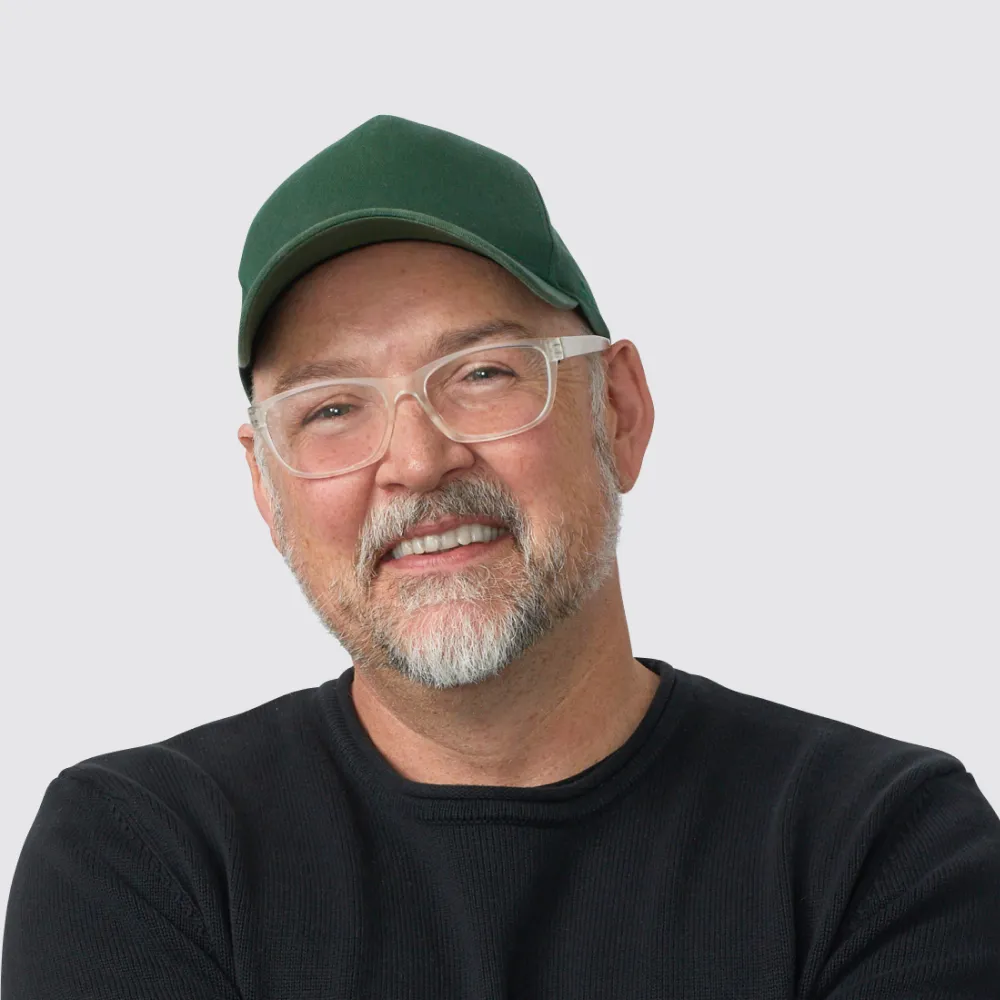 Get in touch
Want to know more about digital transformation? Chat to Mark today.
Mark Davis
Business Director
Next Case Study
Geoscience Australia:
Unlocking the potential of Australia's earth science and data