Code Club
A digital platform to get kids coding.
In partnership with Code Club Australia and Telstra Foundation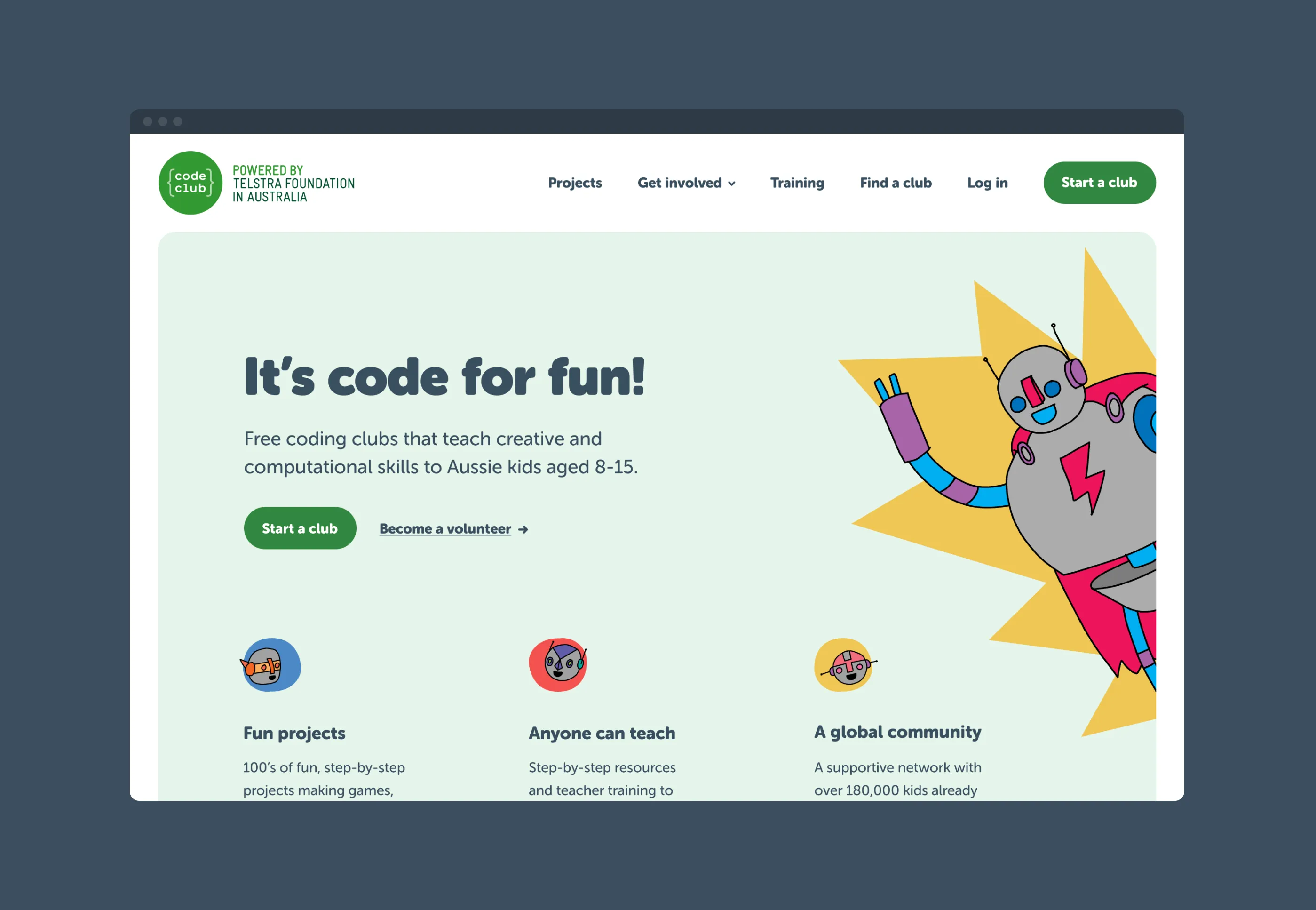 Code Club Australia (CCA) invests in the changemakers of tomorrow with free resources and training to help #getkidscoding.
CCA rely on their volunteer base to mentor and support young people—engaging over 190,000 kids nationwide—through pioneering digital inclusion.
Today was engaged to design and build a digital platform that could maintain and grow the coding community by delivering an informative and dynamic user experience, and reducing administration overheads from outdated back-end systems.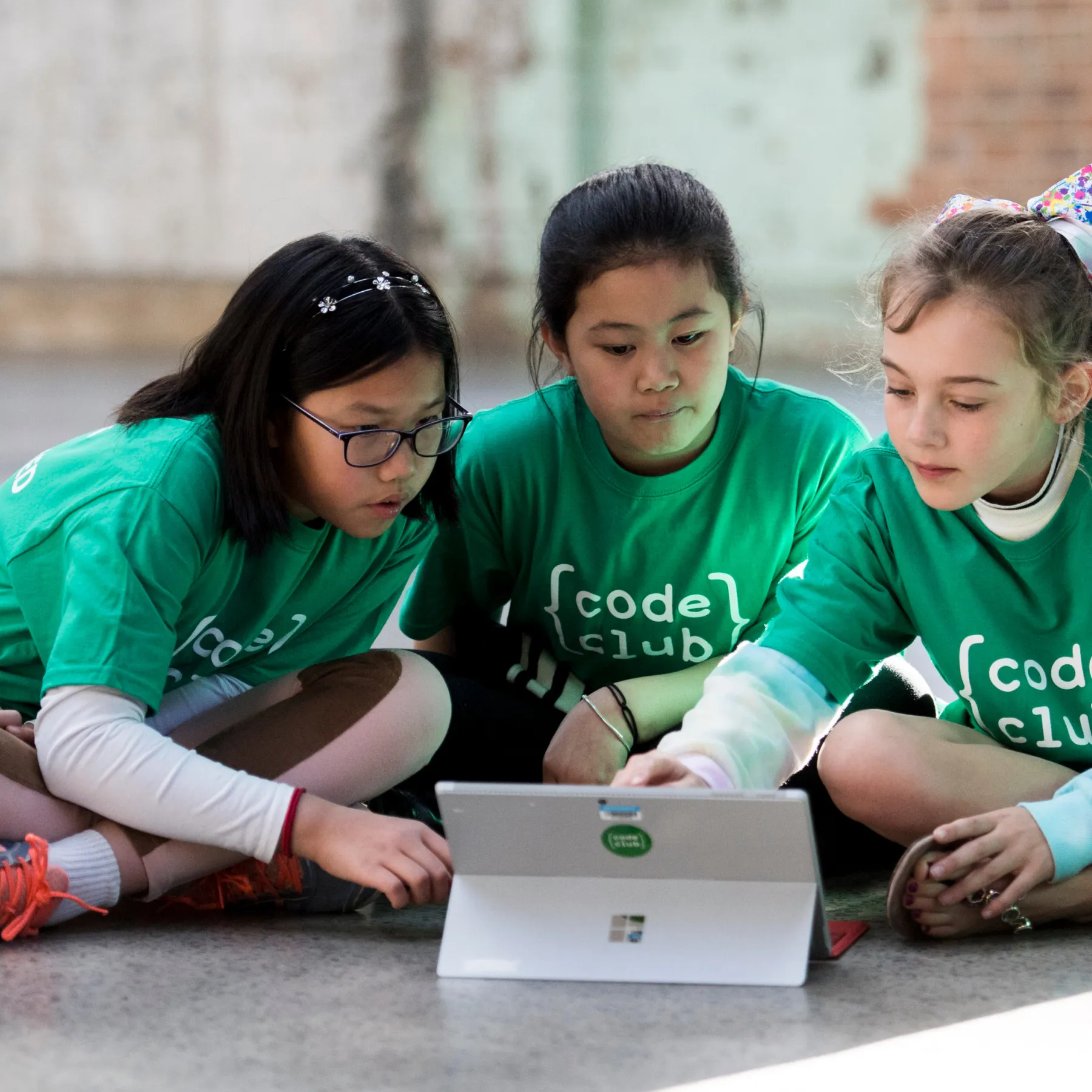 Today
We began our journey by defining two key objectives—volunteer retention and club growth—to guide our efforts to improve the experience of Code Club's lifeblood, the volunteers.
We co-designed experience prototypes with users and took core elements of the existing international Code Club brand and adapted them to give Code Club Australia its' own voice.
Through close collaboration we developed landing pages for each core use case (parents, teachers, volunteers, librarians) that spoke specifically to their drivers and provided solutions to barriers, such as linking out to a 'week by week' blog post on what to expect, written by a current volunteer.
We completed a front-end and back-end build, including the development of a new CMS with secure user data flows and storage.
Our team delivered exceptional interaction design, aimed specifically at enabling the client to tell an impactful story with strong CTA's, an immersive front door, a mobile look at clubs nearby, and a simple and helpful dashboard for users.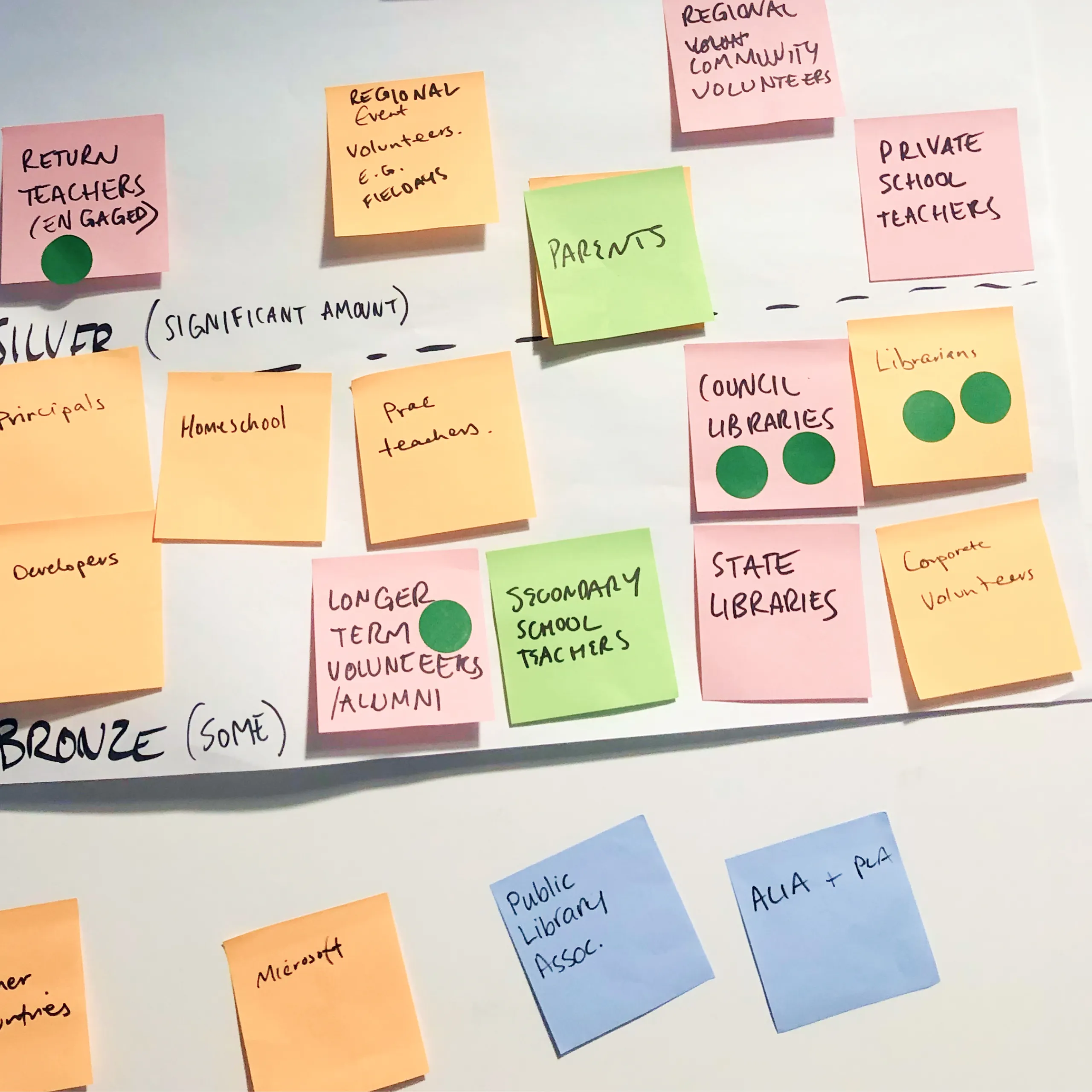 1
We delivered a future-proofed platform that can grow easily and beautifully over time. The new Code Club Australia website delivers a more accessible digital world to communities across the country and better serves the volunteers who make it all possible.
Since the new site launched, CCA has seen registrations for their annual Moonhack event surpass their expectations. The 2022 event received 43, 883 registrations – they had hoped for 25,000 – across 63 countries with 47% of the registered coders being girls.