Auslan Anywhere
A co-designed social media platform to learn conversational Auslan.
In partnership with Expression Australia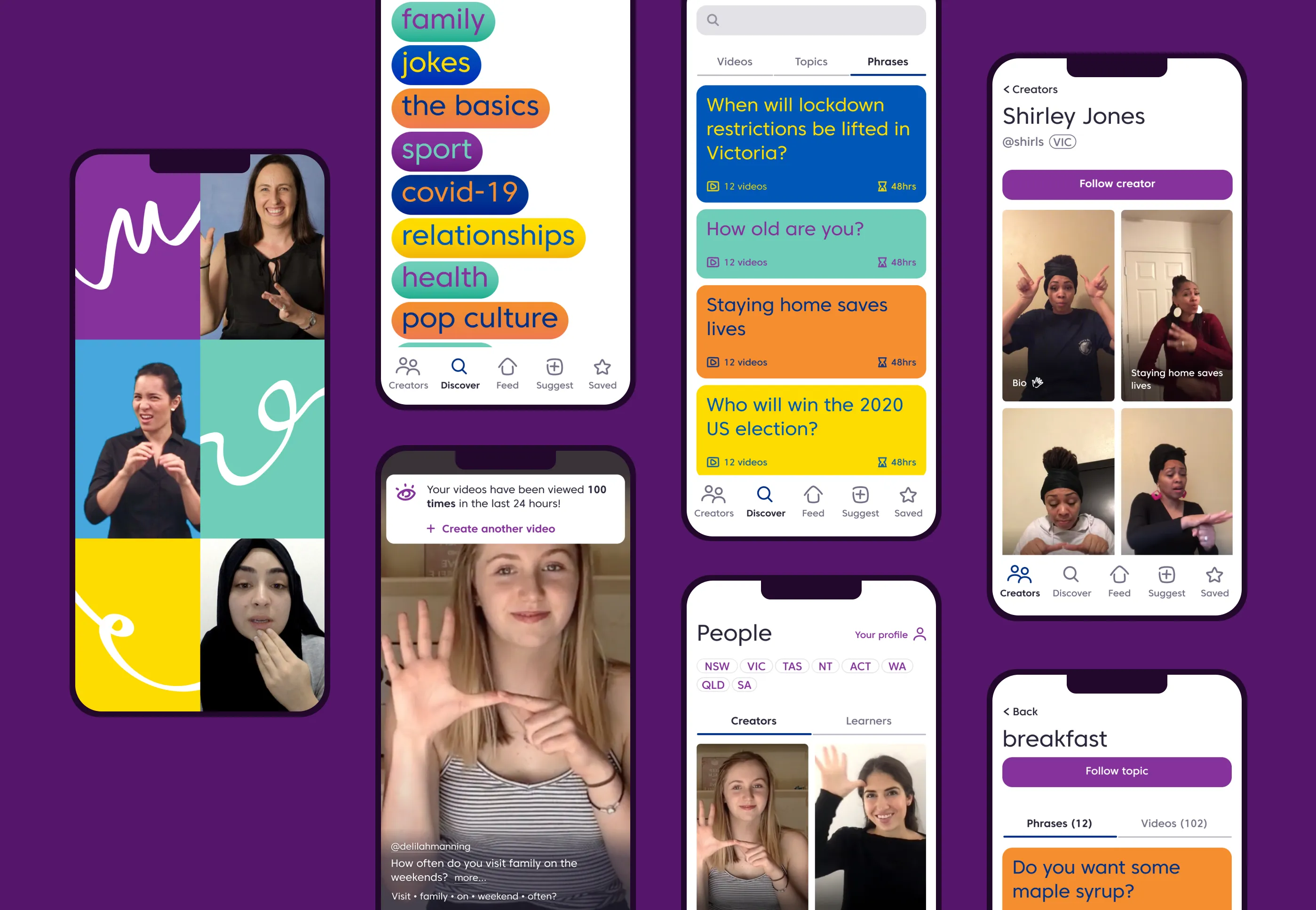 Yesterday
The cause of exclusion for the Deaf and hard of hearing community is not lack of hearing, but because so few people have learned Auslan.
Almost 20,000 people use Auslan to communicate daily but for most of Australia, the language is a mystery. This communication gap is especially apparent for hearing people and their close deaf connections: family, friends and children.
Tasked with the strategy, design and build, we wanted to find a way to better connect the hearing world with the signing one by increasing awareness and literacy of Auslan.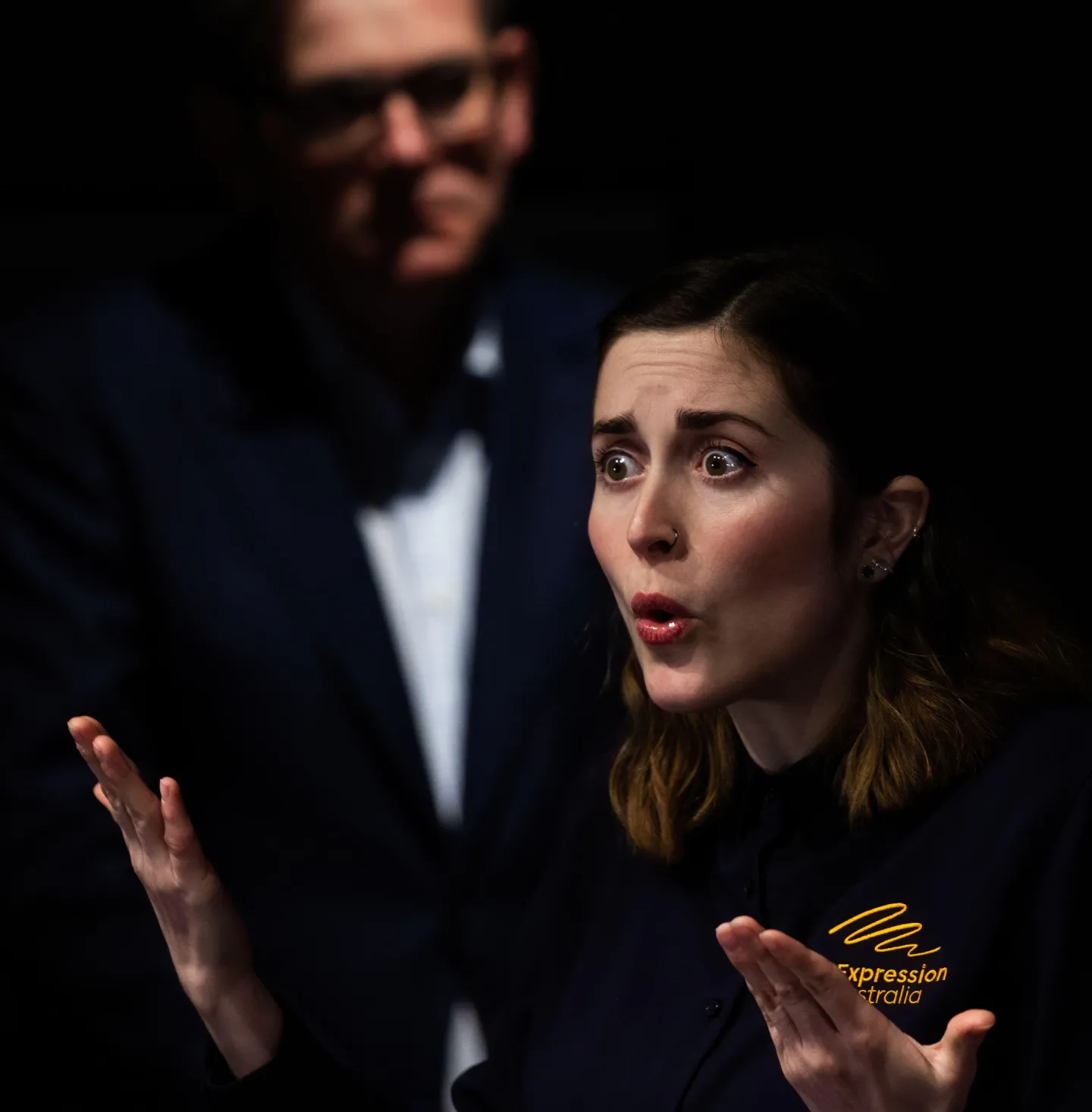 1
My ten year old son is hard of hearing and is non-verbal, I'm keen to learn his language and support people around him to access resources to communicate with him.

Auslan Anywhere leaner
Today
Auslan Anywhere was designed from the ground-up with its users.
Every decision made was led by insights from engagement: from aesthetics to feature set to community content guidelines.
This close engagement with future learners and creators (people fluent in Auslan) let us design a product representative of the Deaf community that is intuitive and engaging for learners.
Working with Deaf users, we gained a first-hand understanding of what design patterns, visuals and features were culturally relevant and desirable. We ran three rounds of usability testing and iteration to ensure Auslan Anywhere's usability and accessibility for people of all abilities.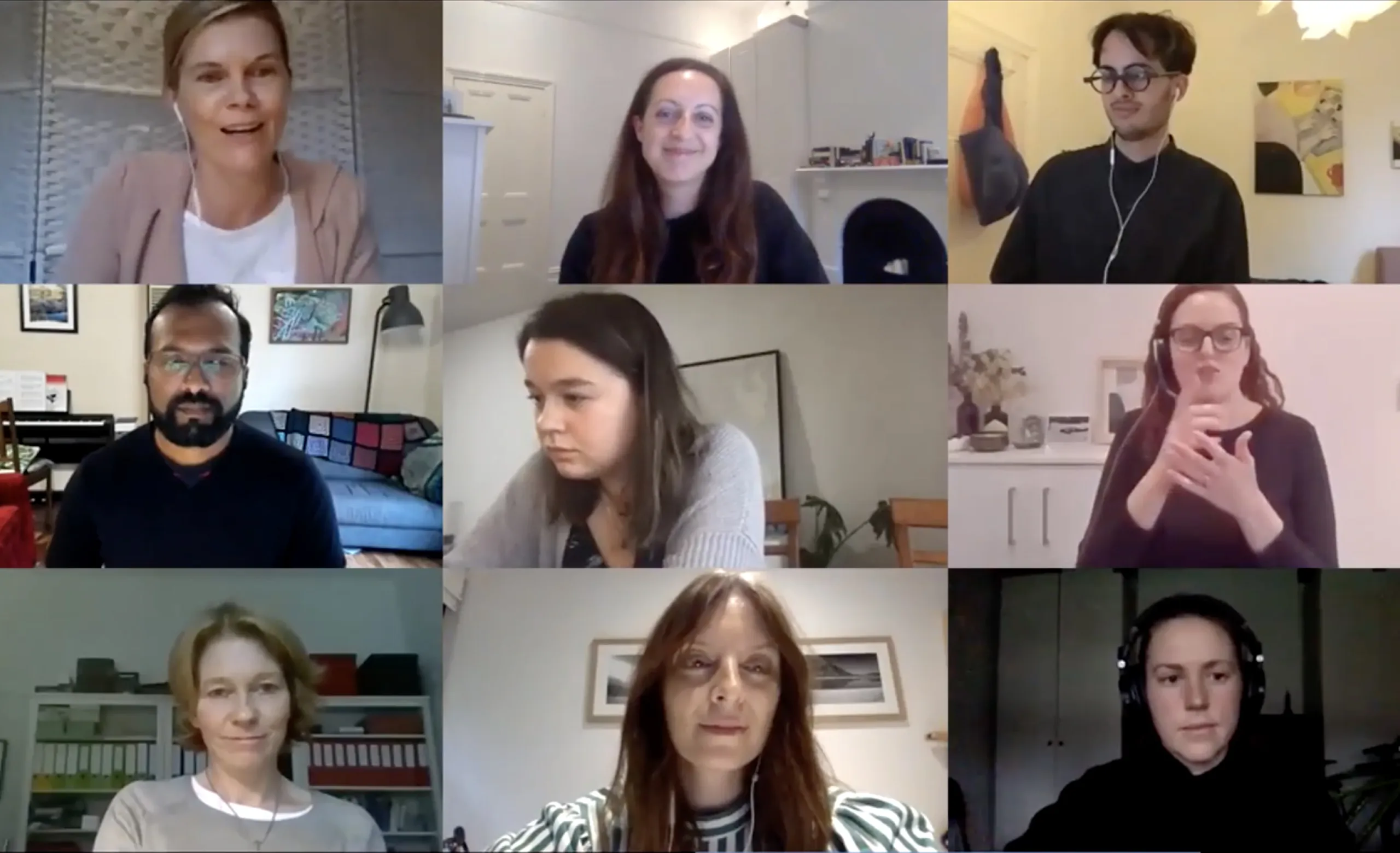 1
It was inspiring to see the development of Auslan Anywhere through a bilingual collaboration and co-design process. It is a surreal feeling of co-creating a product that will make an everlasting impact on society.

Olivia Beasley, Community Engagement Manager Expression Australia
Auslan Anywhere connects Auslan learners to creators fluent in the language.
It's different from formal Auslan courses or paper and digital dictionaries: Learners send requests for phrases they want to learn and Creators respond in short, bite-sized videos.
By blending paradigms from social media and language-learning apps to create something new, we designed Auslan Anywhere to close the communication gap between Deaf and hard of hearing people and their community in a fun, inclusive way.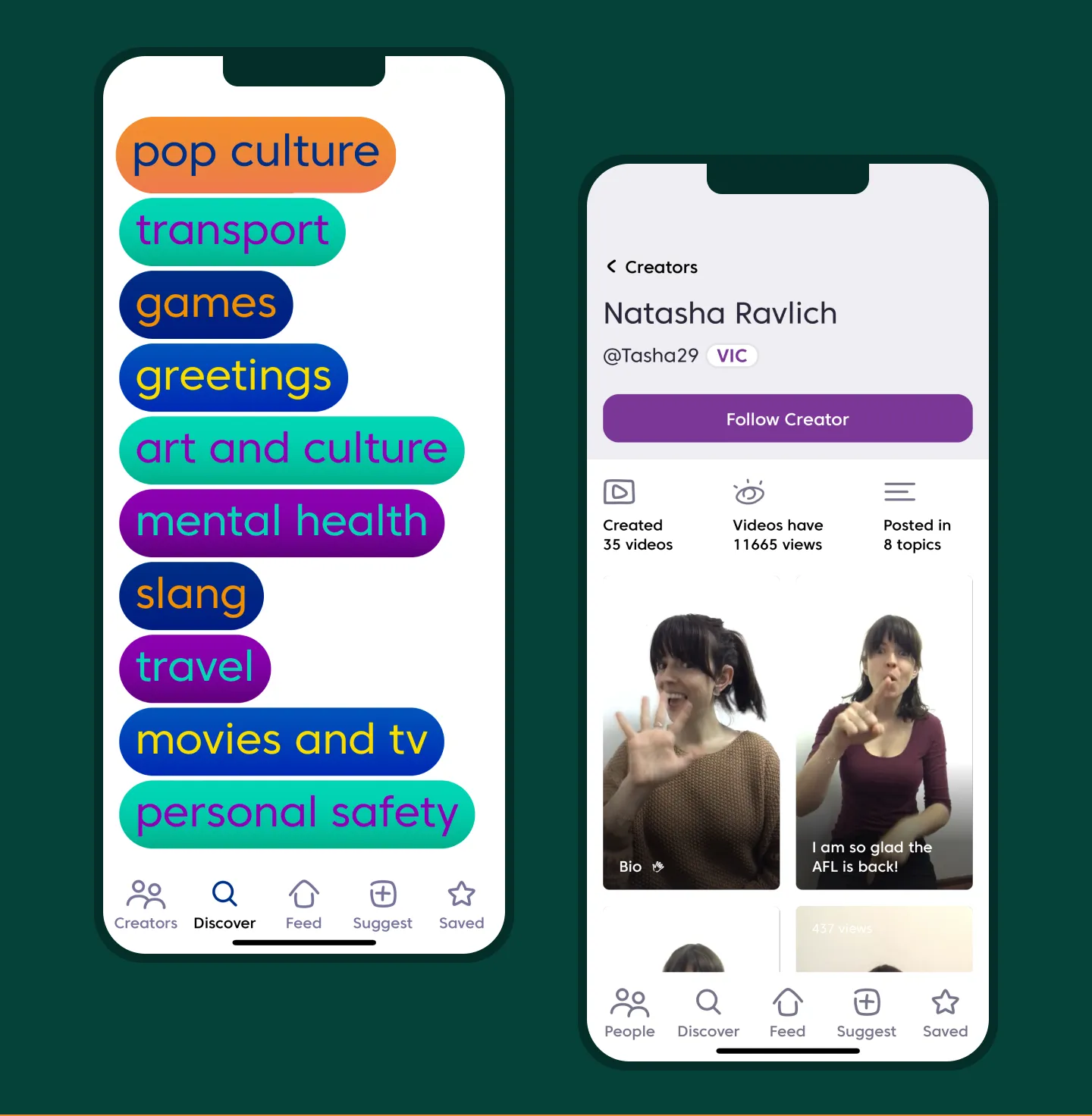 Awards
Anthem Awards
Gold in Education, Art & Culture
2022
AGDA Awards
Merit in Design For Good
2021
Good Design Awards
Gold in Web Design and Development
Winner in Social Impact
2021
Melbourne Design Awards
Gold in Better Future: Equity and inclusion
Gold in Digital: News & information
2021
Premier's Design Awards
Finalist in Digital Design
2020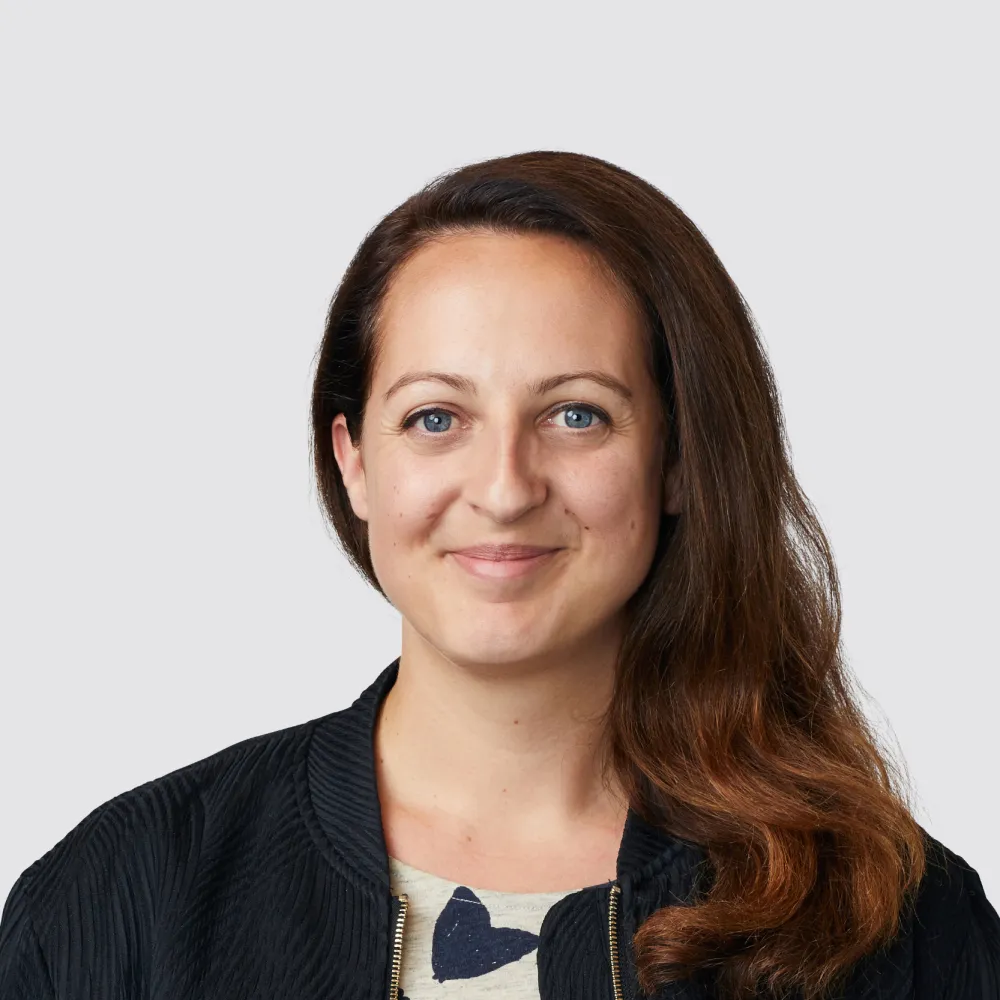 Get in touch
Want to know more about app design? Chat to Steph today.
Steph Little
Business Director
Next Case Study
Kanyirninpa Jukurrpa:
Showcasing Martu people's thriving culture and country