Dora: your art companion
An audio companion for the Sydney Modern Project.
In partnership with Art Gallery of New South Wales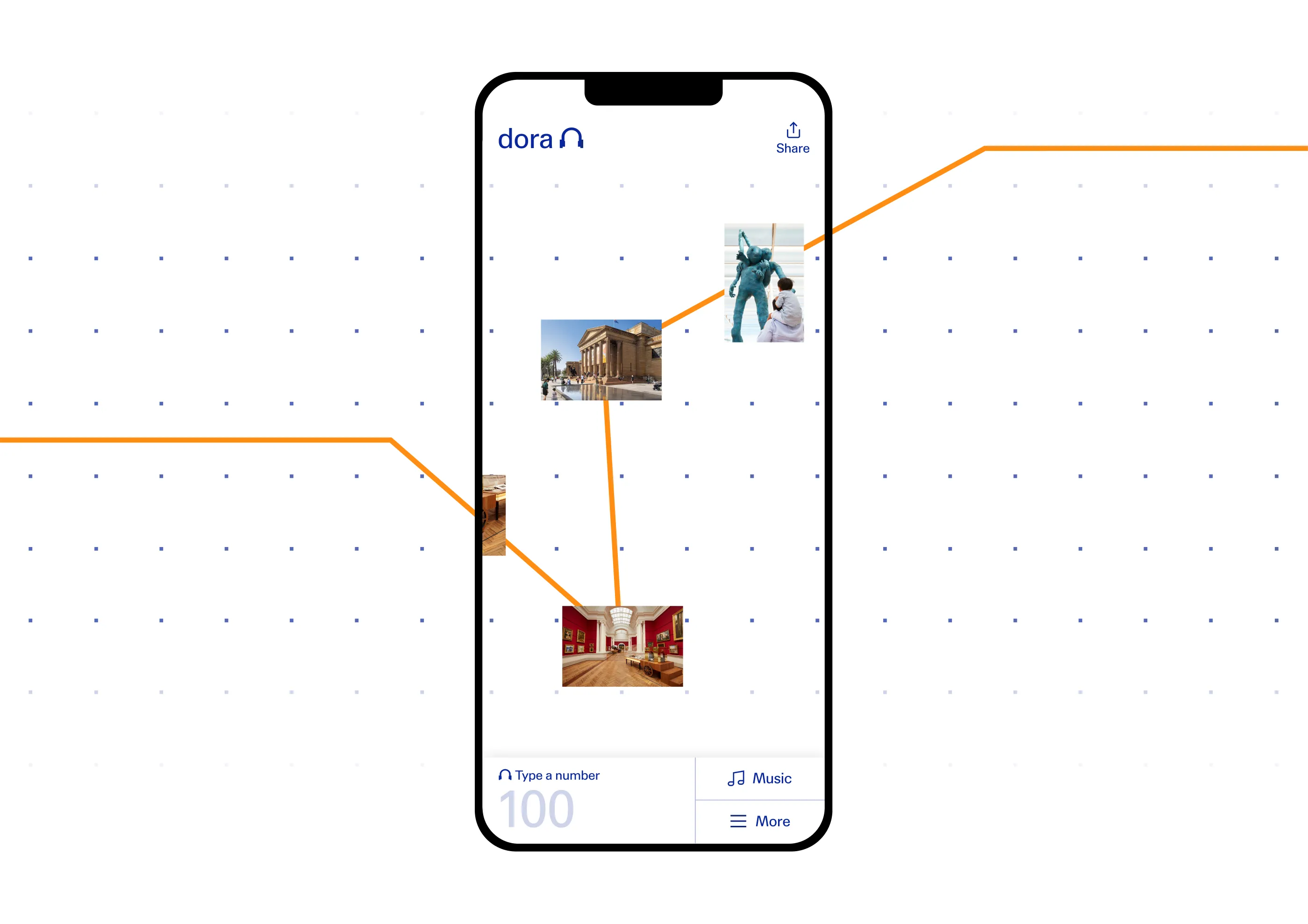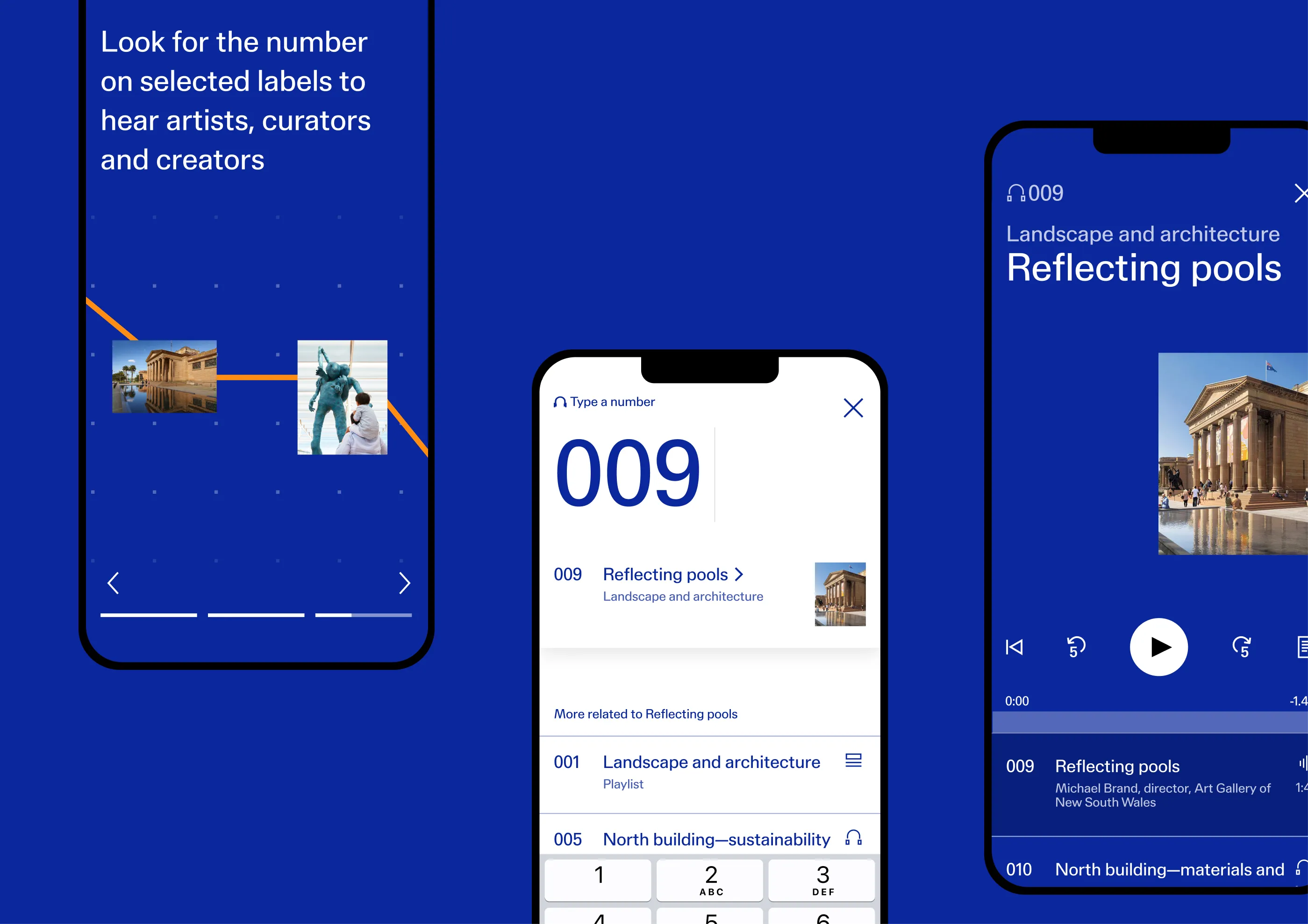 Art Gallery of New South Wales (AGNSW) has built a world-class art and architectural experience: the Sydney Modern Project. To coincide with the launch of this new campus AGNSW needed an audio experience: one that embraced technology as a tool to support and enhance a visitor's artistic experience—but not distract or detract from it.

Responding to the challenge wasn't about innovation for its own sake; more so about using design and technology to create a companion that would be a way into the art. It needed to support an interconnectedness between the visitor and their personal experience of art and the gallery space it exists within.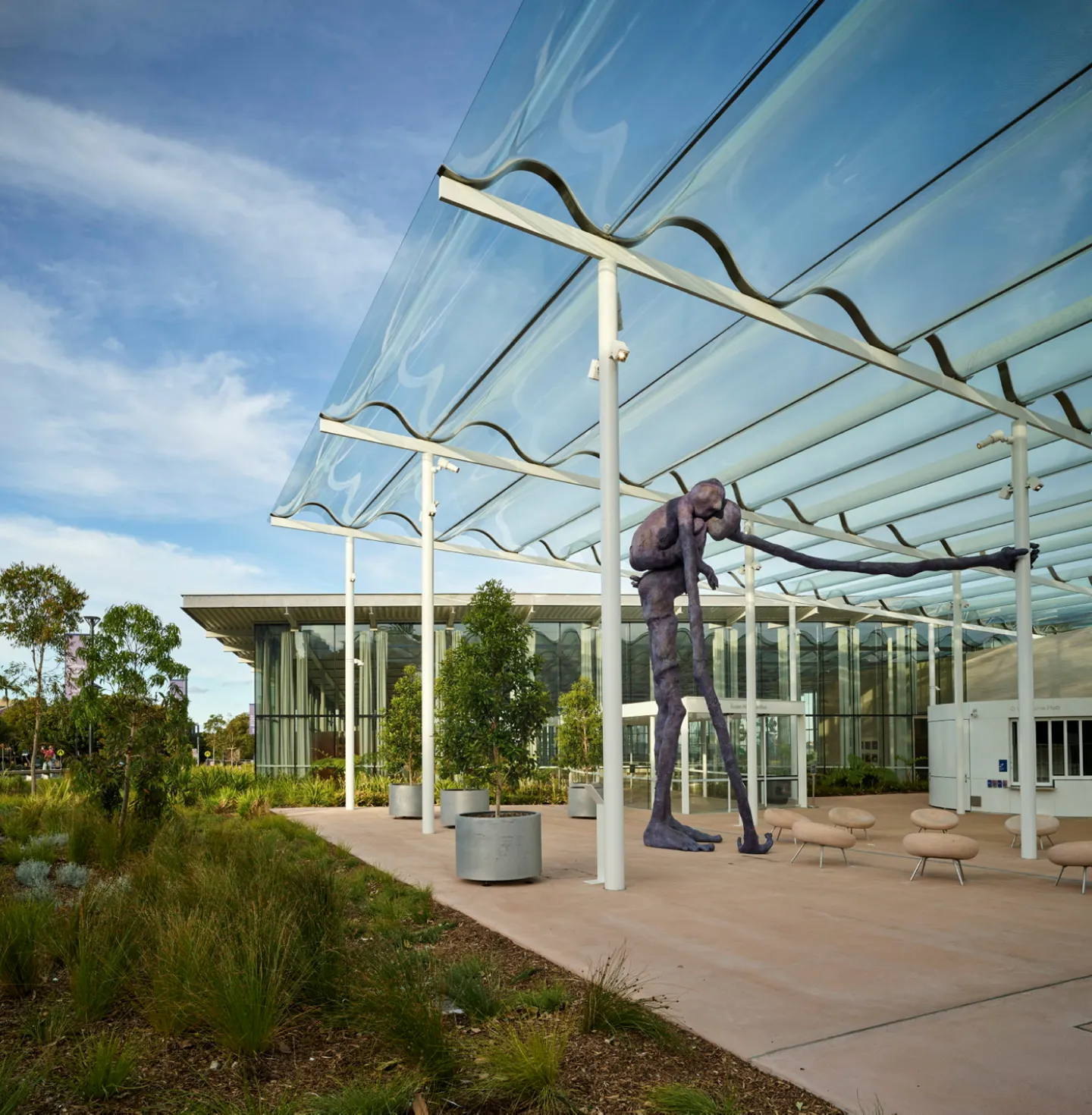 Today
We worked closely with the AGNSW team and users to create an experience that emulates the curated gallery experience, complete with the highest-quality content.

The solution is Dora—your art companion. Dora is an 'eyes up' audio experience whose interface is designed to melt away—changing colour to match the physical space, as visitors create their own path through the gallery. Rather than using QR codes or near-field communication (NFC) which might alienate some visitors, content is accessed by entering a number found near each artwork. You can start anywhere in the gallery and build your own path.

Dora allows you to engage with a mosaic of voices and music as you wander; allowing you to find out more about the artworks, landscapes and architecture from the creators and curators.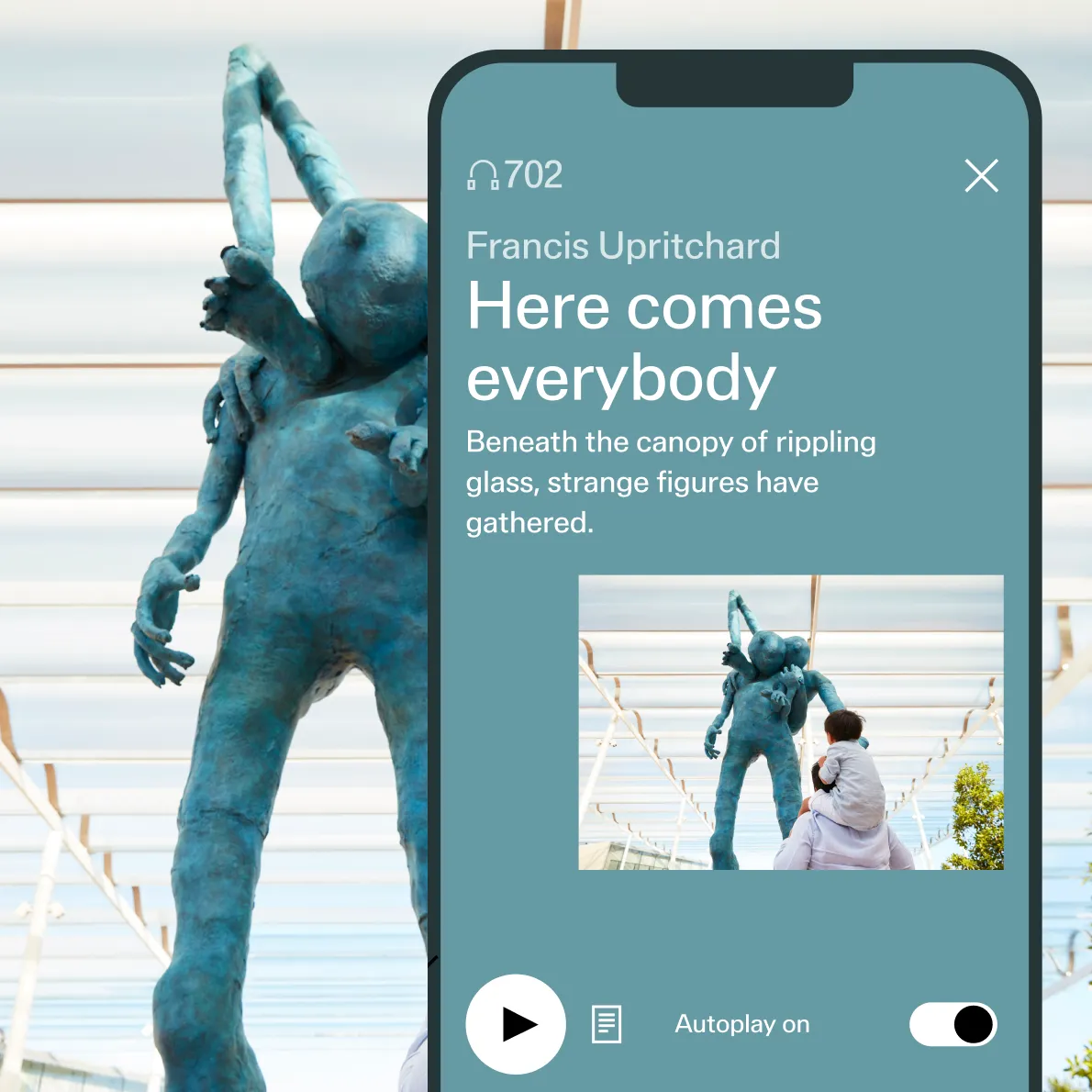 1
The simplicity of this solution is deceiving, it took real creative confidence and trust among our team to work through 'what-ifs' and stay focused on a functional and beautiful product.

Liana Modolo, Product Design Lead at Today
Tomorrow
Dora's functionality has been boiled down to its essence. There are no extraneous features and each feature is designed to be simple to use by visitors of all ages, abilities and interest levels. As you connect with artworks using your own device, Dora builds your 'path', an abstract representation of your unique journey through the gallery, which can be shared to social media or saved for later.

Launched at the opening of the new art museum campus in December 2022, AGNSW can see when and how people engage with the art, helping them create more meaningful experiences as they build on the product.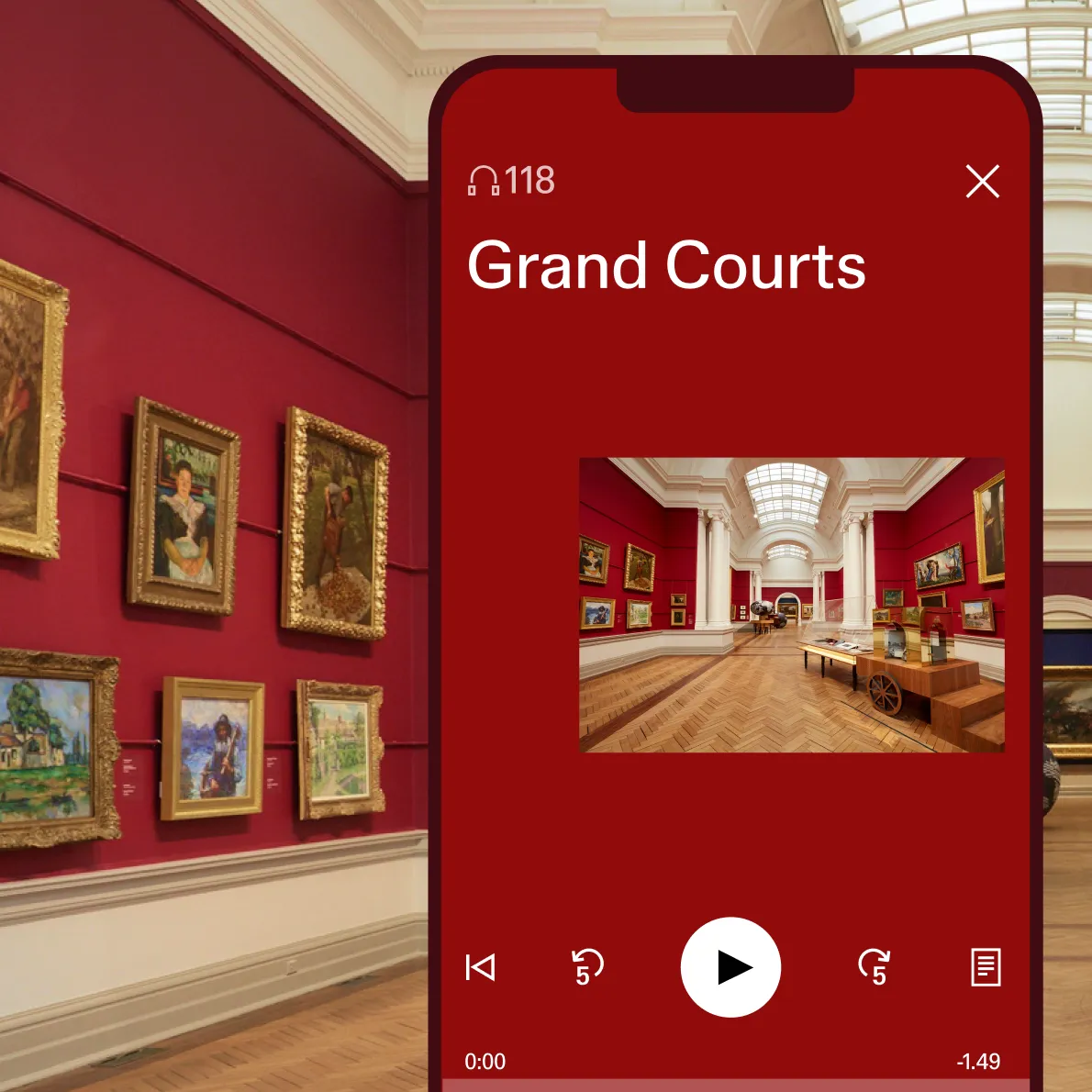 1
The feedback from our visitors has been overwhelmingly positive, many noting the 'ease of use' and the rich 'combination of music, artist commentary and words from curators'. The ease of inclusion of Access content such as transcripts and audio descriptions of artworks, largely enabled by the playlist model, is a highlight for us. Dora offers broad engagement with the art, artists and place to as wide a community as possible in line with our motto: From here. For all.

Francesca Ford, Manager of Digital projects at Art Gallery of New South Wales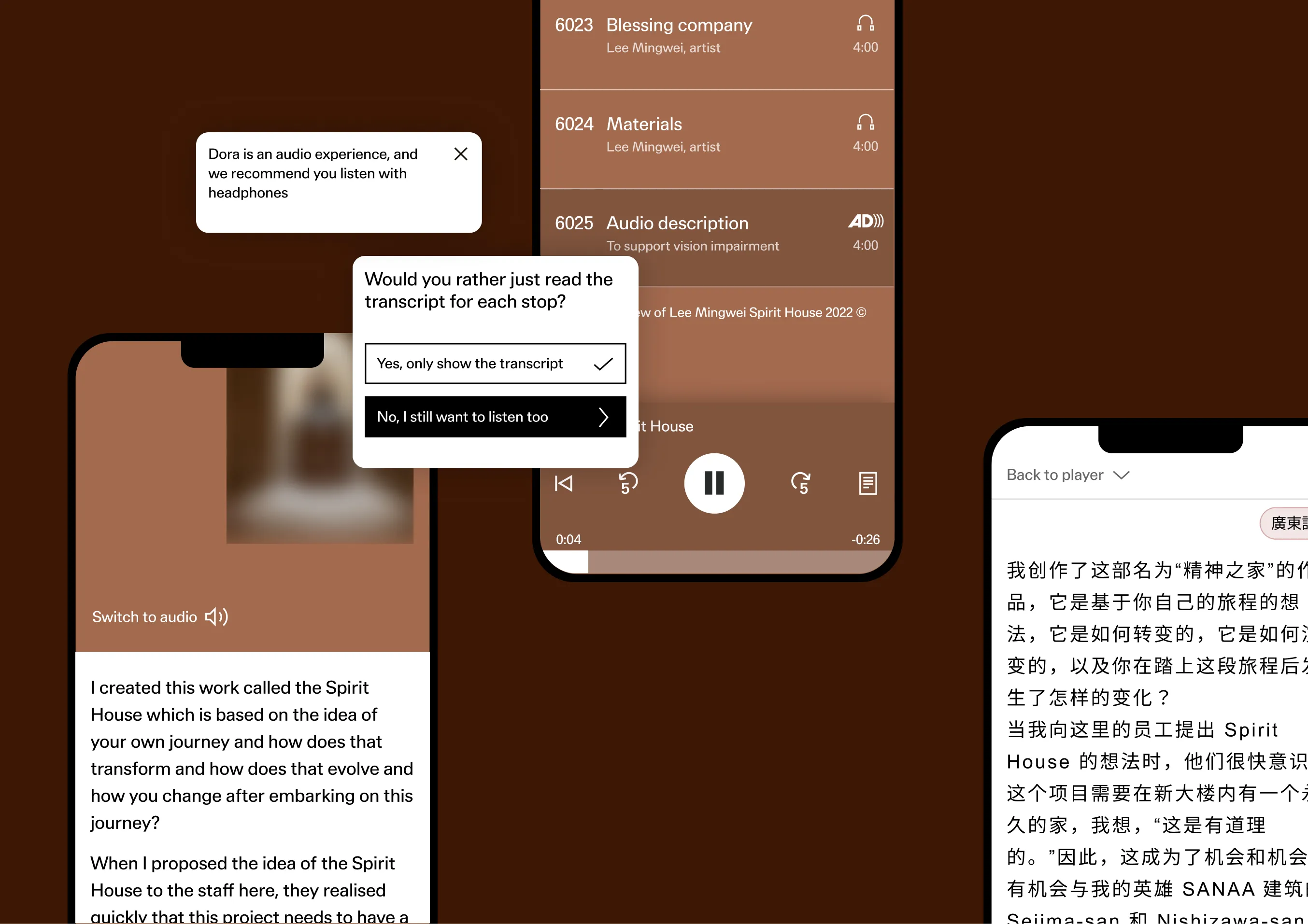 Awards
Good Design Awards
Gold in Digital Design, Apps and Software
2023
Gold in Digital Design, Interface
2023
Melbourne Design Awards
Silver in Digital, Entertainment & Leisure
2023
Get in touch
Want to know more about designing for the arts sector? Chat to Jacob today.
Jacob Zinman-Jeanes
Design Director
Next Case Study
Gippslandia:
A unique digital experience to bring a community to life