City of Melbourne accessibility
Collaborative research and design for better urban accessibility.
In partnership with City of Melbourne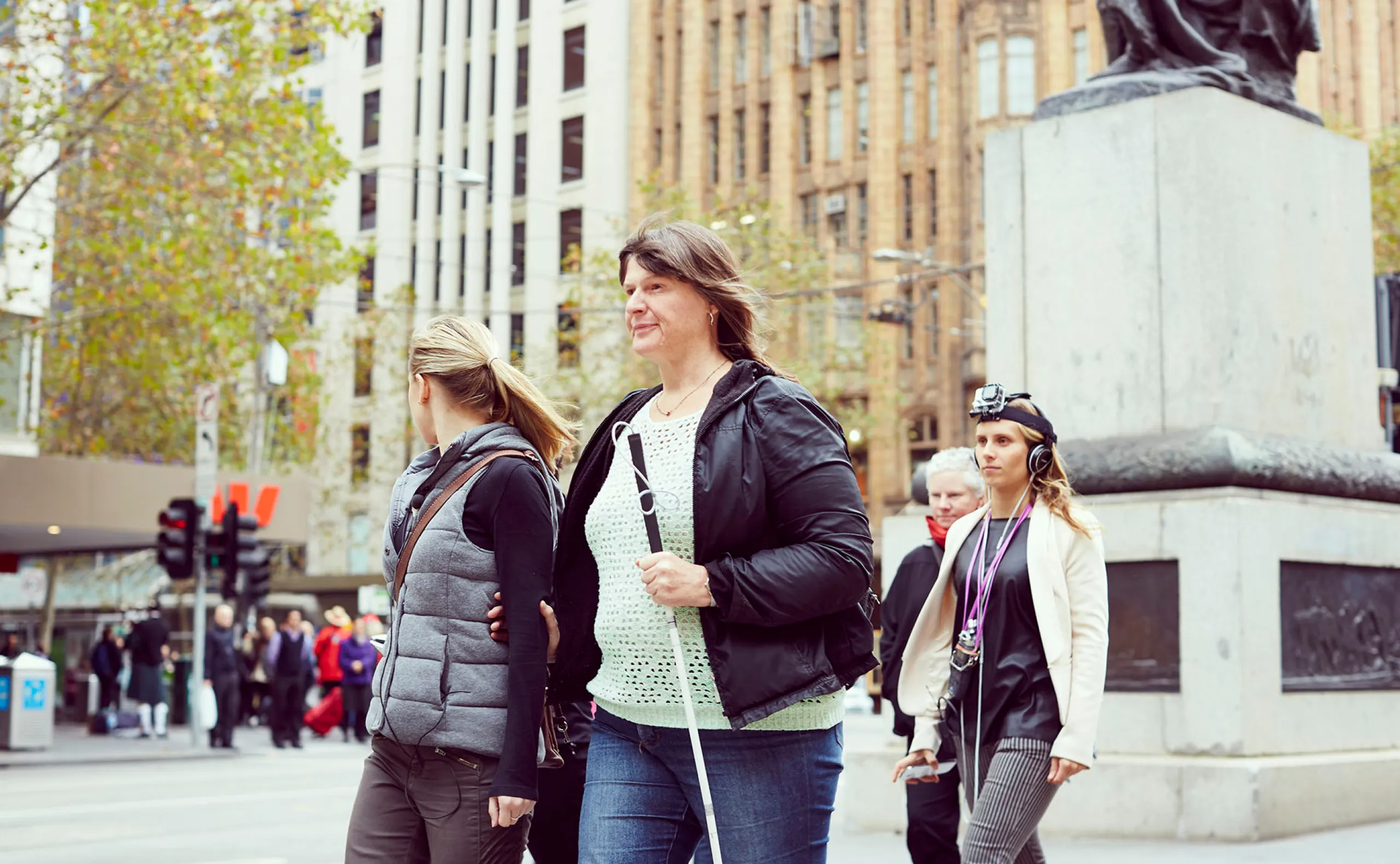 While much work has been done to make individual objects or areas within the built environment more accessible, little has been done to understand how people with a sensory disability interact with a cityscape and its services as a whole.
We were engaged by City of Melbourne to deeply understand and map the human experience of navigating Melbourne's CBD.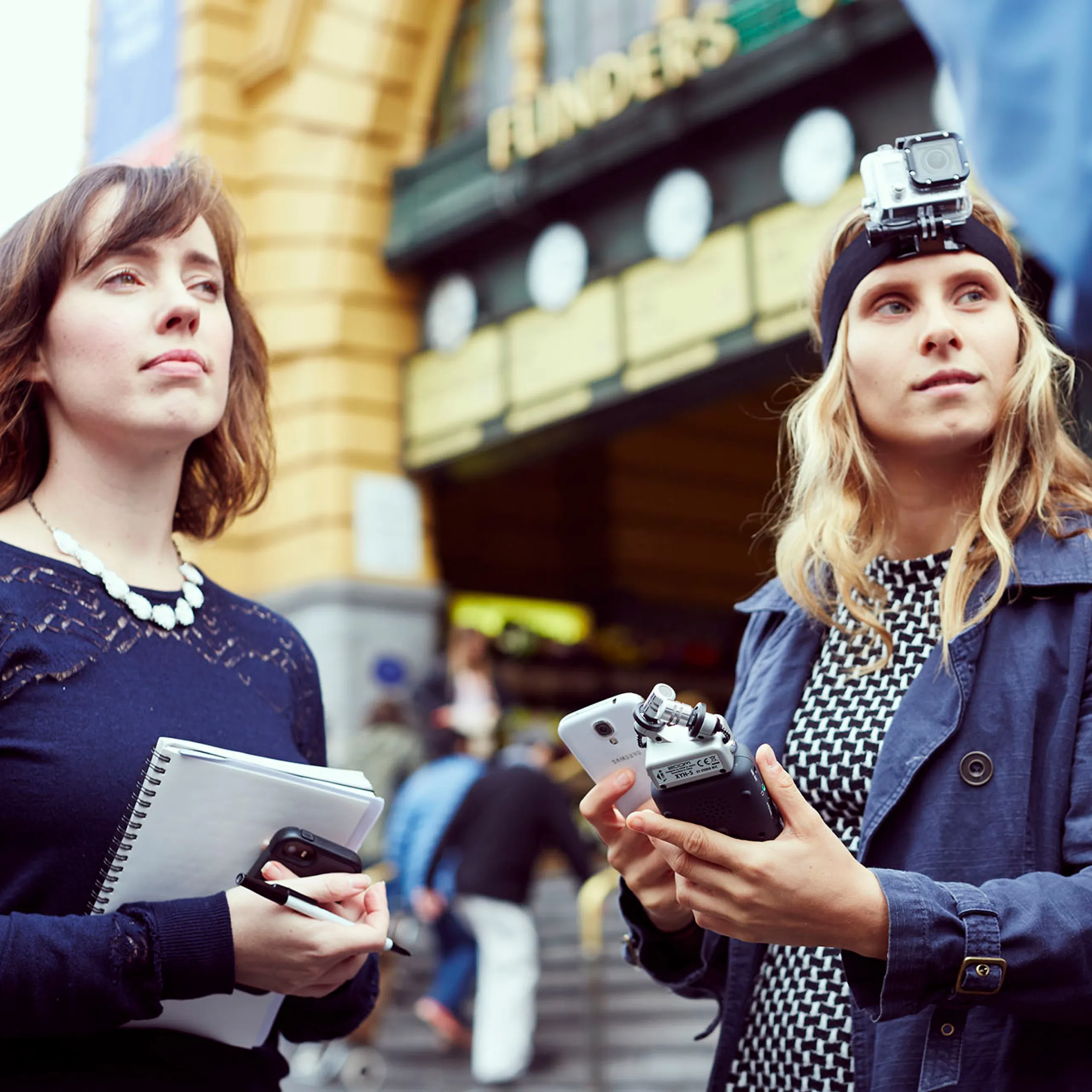 Today
Our design team worked closely with people from the blind, deaf, and deafblind community so we could identify pain points, opportunity areas, and unmet needs
It quickly became clear that the original brief to augment this experience with an app wasn't something that was needed—there was already great tech available and in use. We were able to reframe the challenge to work towards building a framework for designing with empathy that could scale across City of Melbourne.
A design toolkit was produced, along with a methodology that teams could follow when new initiatives were being designed internally.
1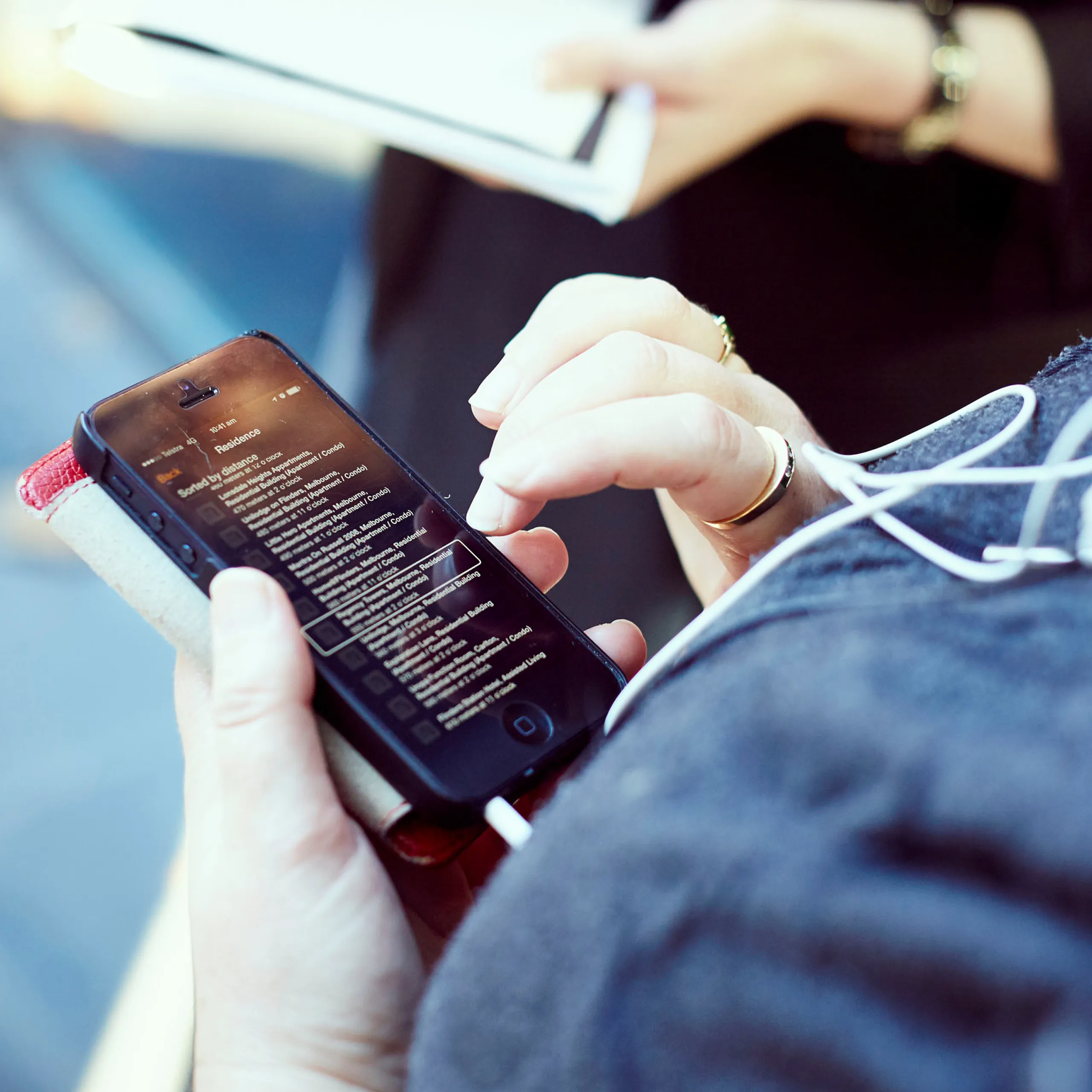 2
Tomorrow
The council is now launching twenty-one different initiatives to translate and action this project's findings: from investigating how signage, wayfinding and information sharing can be improved to improving the availability of accessibility training.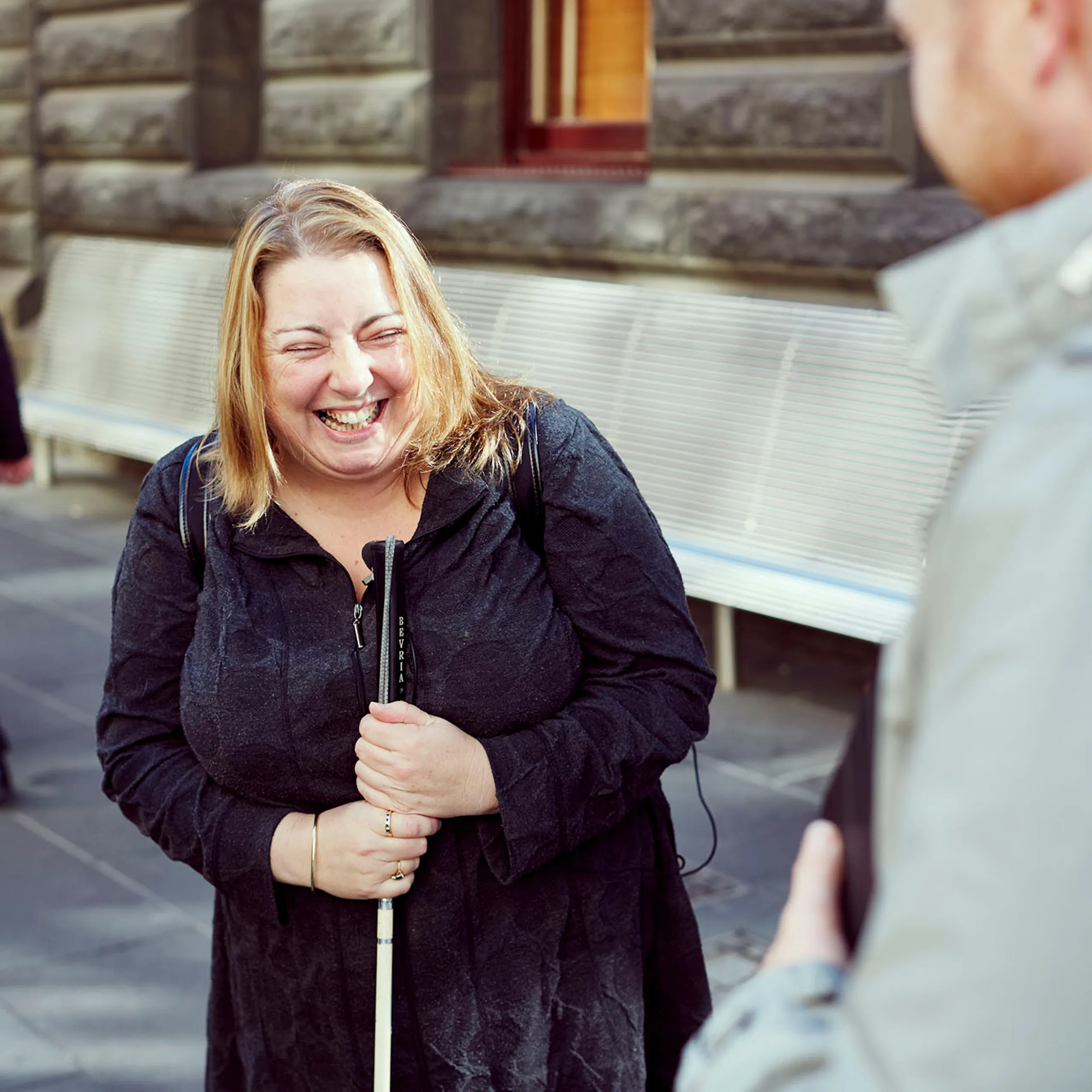 1
It was critical that the design team walked in the shoes of blind, deaf, and deafblind people as they navigated the city. The shared experience produced empathy and insight that we quickly understood needed to be embedded and scaled across the City of Melbourne—well beyond this project. So we were able to pivot quickly and build a design toolkit that would enable more empathetic services to be designed (by default) for blind, deaf, and deafblind people.

Adam Morris, Chief Design Officer, Today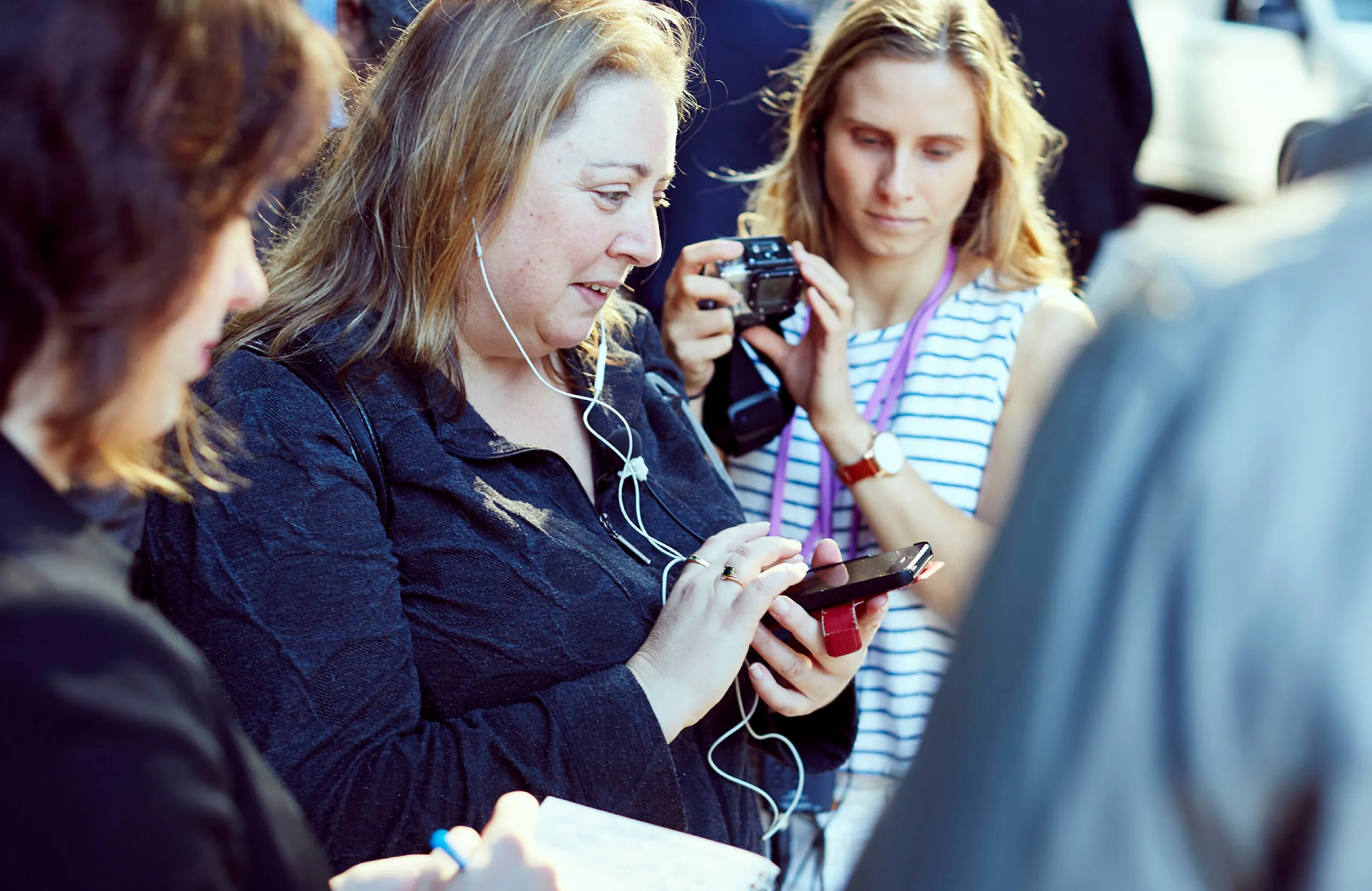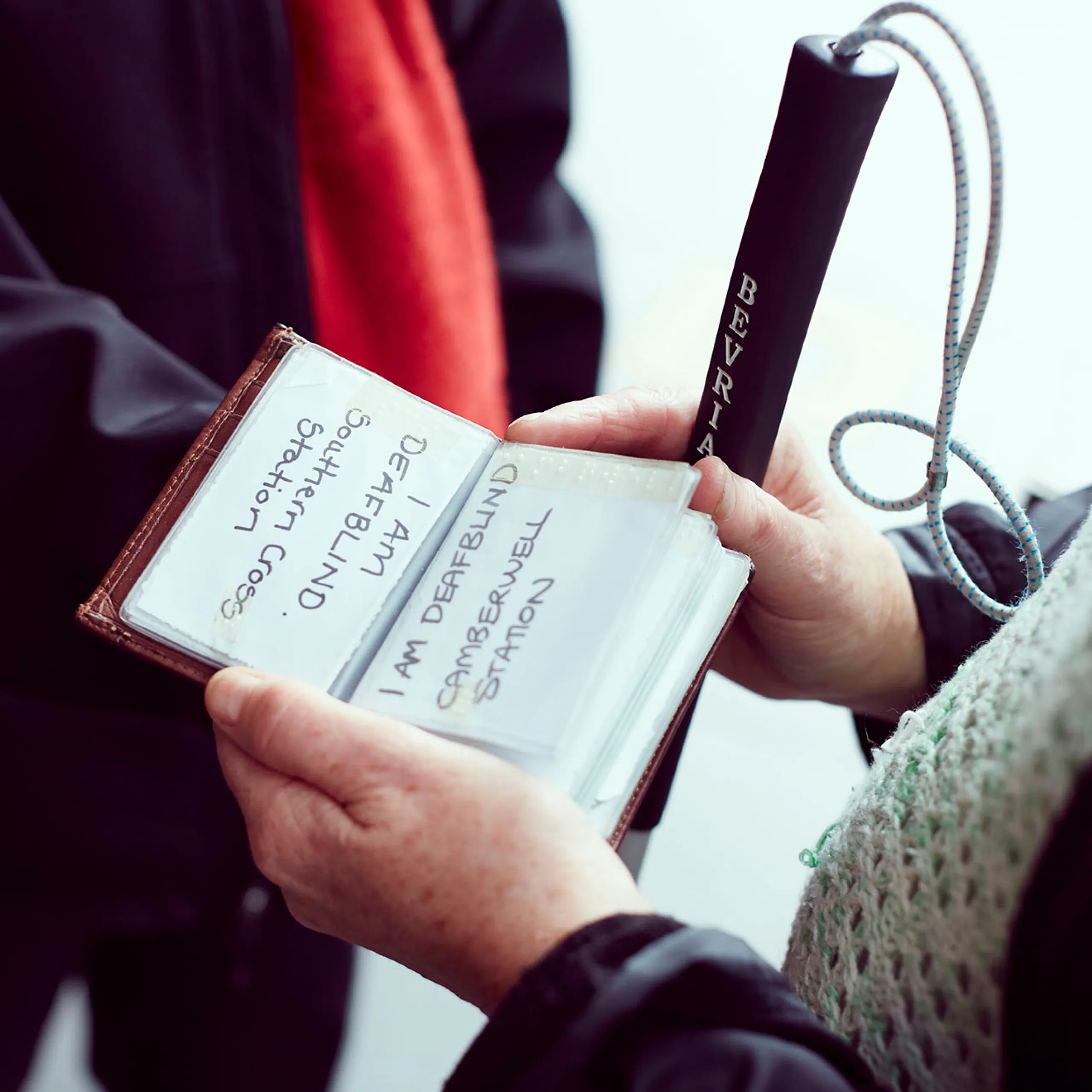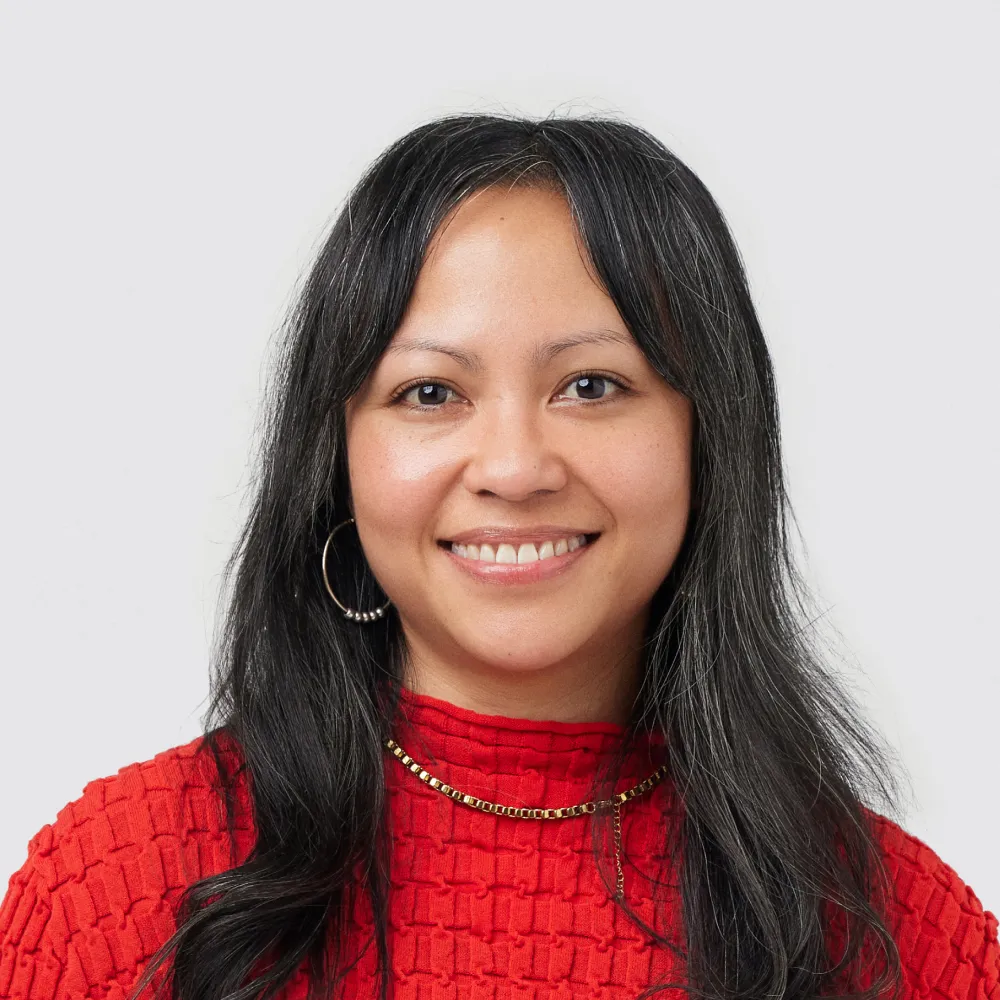 Want to know more? Chat to Dewani today about designing empathetic services.
Dewani Shebubakar
Strategic Design Director
contact+dewani@today.design